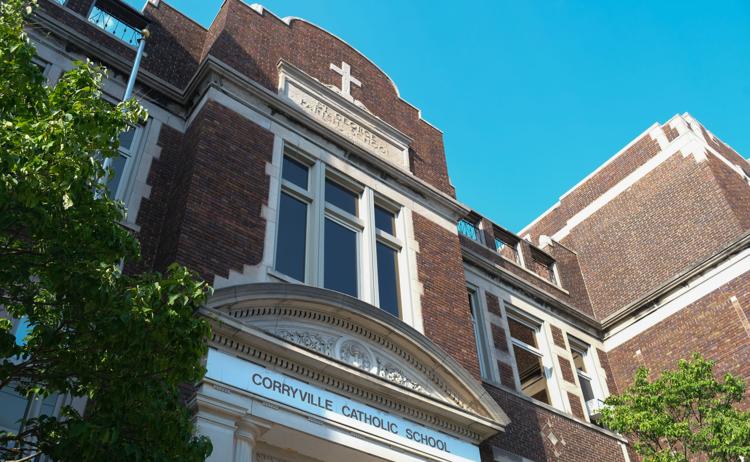 Despite happening just steps away from campus, UC Public Safety chose not to notify the public after an individual shot and injured two people on Calhoun Street last month.
UC Police responded to a report of the shooting outside Corryville Catholic Elementary Aug. 18 at about 4:10 a.m., according to UCPD. No UC students were involved. Both UCPD and Cincinnati Police officers responded to the scene and Cincinnati Police are still investigating the incident.
While classes were not yet in session, the adjacent University Park Apartments (UPA), a property managed by UC, was open to students that moved to campus early.
Officers have shut down this area of Calhoun Street due to disorderly crowds and gun-related issues multiple times, Local12/WKRC reported. It was shut down for an hour and a half and reopened just minutes before the shooting, the report said.
No emails or text messages were sent out to alert students, faculty or staff of the incident. Instead, the department sent out a generic message at 9:30 a.m., more than five hours after the shooting, via Twitter:
A new announcement has been posted to the Bearcat Notifications page. Go to https://t.co/vnsYi3pHrM to view the announcement.

— UC Public Safety (@UCPublicSafety) August 18, 2019
"If there is a shooting right next to campus, I would like a text instead of having to click through a link to find out," wrote Brianna Jones, a third-year psychology student, in a reply to UCPD's tweet. 
If there is a shooting right next to campus, I would like a text instead of having to click through a link to find out pic.twitter.com/MuWjSAQ5te

— Brianna Jones (@jonesbri4) August 18, 2019
The attached page contained a post titled "Local Information: Aug. 18, 2019" with a statement of where and when the shooting occurred, that the subject shot two victims, that there was no immediate threat to campus, and that Cincinnati Police were investigating.
UCPD declined The News Record's request for an in-person interview with the police chief or the director of public safety. Instead, associate public information officer Kelly Cantwell responded to questions via email. Cantwell said the "Local Information" posts are used when an incident occurs that does not meet the necessary qualifications for an email or text message notification but that UCPD feels it is of concern to the campus community. 
Under the department's policy and the Clery Act, UC is required to notify the campus community of certain crimes and other emergencies. Protocols are in place to notify the campus of significant emergencies or dangerous situations affecting the health and/or safety of the university community. 
"UC will consider an event to be a significant emergency or dangerous situation if there is imminent threat to life or safety of persons on the campus or UC property," according to UC's emergency notification policy obtained by The News Record. "This would include such things as a report of a shooting in progress, a warning of a tornado, a bomb threat, or a chemical spill." 
Cantwell said the university found no threat to campus in last month's incident, because the suspect fled in the opposite direction of campus upon the police's arrival immediately after shots were fired and that the weapon was recovered soon after. The university must also confirm an incident before sending out a notification, she said.
The Clery Act does not prevent university police departments from issuing timely warnings or emergency notifications in events that don't meet its minimum requirements, as long as those circumstances are "captured in policy and adhered to consistently in similar situations," according to Laura Egan, senior director of programs for the Clery Center in Stratfford, Pennsylvania. The center provides colleges and universities nationwide with education and training related to the Clery Act. UC's policy does not appear to address such circumstances. 
UCPD was previously criticized for its notification system after its response to the Nov. 29 incident where a fight broke out between two men outside the Campus Recreation Center's  aquatic center and escalated when one man forced the other onto his back, took his gun and fired three shots. On that night, the UC community did not receive a notification until 22 minutes after the fight.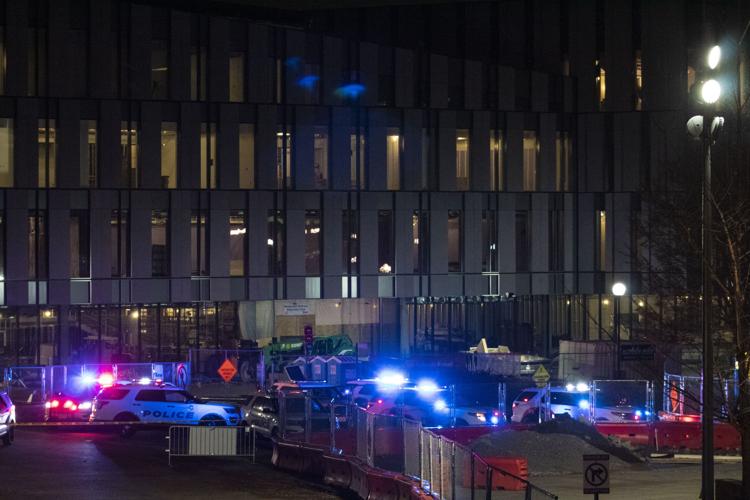 At an Undergraduate Student Government (SG) meeting the week following the event, Maris Herold, chief of police, said the university had purchased Alertus, a system that gives dispatchers additional options for notifying the community. It is currently in a testing phase and is expected to be fully implemented next year, according to UCPD.
Cantwell wrote that since last fall, UCPD split its Timely Warnings and Emergency Notifications policy into two separate policies. She said the department expanded what qualifies as a confirmation of a significant emergency or dangerous situation. Pre-scripted alert emails and text messages were also added, which includes a general message that states an emergency has been reported and that encourages the campus community to stay alert. This general message would be sent when the department has confirmation of an incident but not enough details to be specific, according to UCPD.