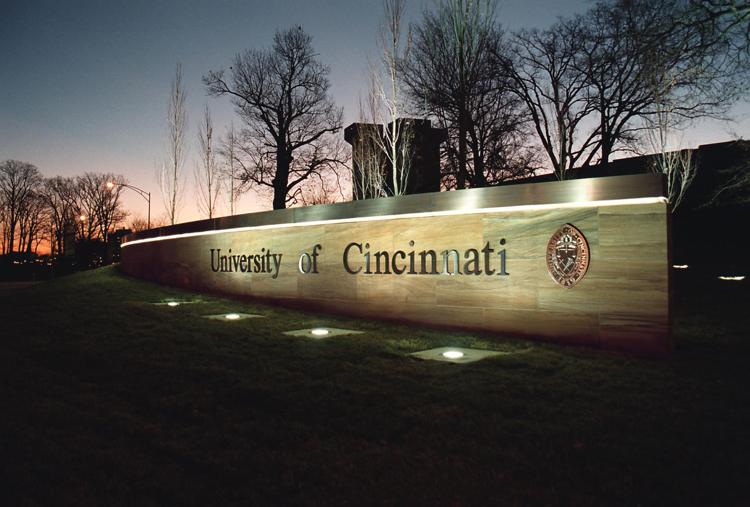 When University of Cincinnati (UC) international Chinese student Keyun Tian saw that a UC professor had used a racist term in an email, he was deeply hurt by the term, "Chinese virus," used to describe COVID-19.
Earlier this month, a student had posted a screenshot of an screenshot to Twitter, showing an email from UC engineering professor John Ucker that read, "For students testing positive for the Chinese virus, I will give no grade."
Unfortunately, the term has circulated since the start of the COVID-19 pandemic. Most recently, it has hit too close to home for students like Tian at UC. Tian felt disrespected as an international student in the UC community. 
"The name of people's motherland always has a unique meaning, which will connect with home, family, history and nearly everything," he said. "Virus is a word that will always bring people afraid and hate. If someone connects other nations' names with 'virus,' that hurts nearly everything they love."
The tweet received 34,000 retweets and over 166,000 likes. Divided comments flooded the post. Many called for UC to take action against Ucker, while others agreed with the term used by Ucker. 
"[Using the racist term] will cause the bad feeling and bad impression towards Chinese people among those uninformed citizens, which will do harm to the friendly communication and the peace of the whole world," said Tian. 
Kara Yeomans is an Asian American student at UC. She connected how the term has been used by President Trump several times to refer to the coronavirus. 
"As the leader of our country, President Trump is, in effect, quietly giving his permission to all Americans to alienate, fear, blame, accost and abuse the Chinese and Asian American population in his country," she said. 
Yeomans has lived in the U.S. since she was nine months old.
"I consider America my home, and even though these past four years have made me question the true nature of the United States, I have always and will always consider myself an American," she said. "When I hear [the virus] being labeled as a 'Chinese' virus, I feel like, in a way, I'm no longer allowed to suffer and struggle through this pandemic with my country, because no matter what I think or how I feel, I am not 'American.'"
As the pandemic continues to have a mass impact across the world, Tian thinks it is not the time to be pointing fingers. 
"None of the virus or diseases in the world belong to a particular race or nation. Those viruses and diseases are the problem of the entire human being," he said. "Every nation may be the birthplace of a virus. 'China virus' was considered that only Chinese will transfer this virus, which is absolutely a lie."
UC Chinese Language and Culture Professor Jade Lin was disappointed when she read the email. 
"The email seems so disheartening and disengaged," said Lin. "COVID-19 has become a global disease which affected millions of people and took so many precious life. I cannot understand why such comment even existed."
"During this pandemic, I feel so sorry for so many [lives] affected by it," Lin continued. "I only wish I can ease some of the anxieties students have to deal with. So, I make sure I am flexible on attendance, holding extra WebEx meetings, provide recorded lectures, we all just trying to do the best we can." 
Tian is asking the community to educate themselves on the harm of using the term. He thinks by doing this, it could unite us all. 
"[COVID-19] is a worldwide problem, take attention on how to deal with it, rather than find someone to hate, that is useless. Be polite, and know more about the disease," he said. 
Lin also says the UC community should learn to be more understanding, and agrees that then we can become more united. 
"I think we should all learn to be more patient and be more empathetic," she says. 
Yeomans is calling on the UC community to show compassion. 
"Kindness doesn't cost much. Acceptance, compassion, the willingness to understand and stand up for people who need it the most should always be at the forefront of our school," she said. 
According to university spokeswoman M.B. Reilly, the university has since placed Ucker on administrative leave with pay pending the outcome of the review.