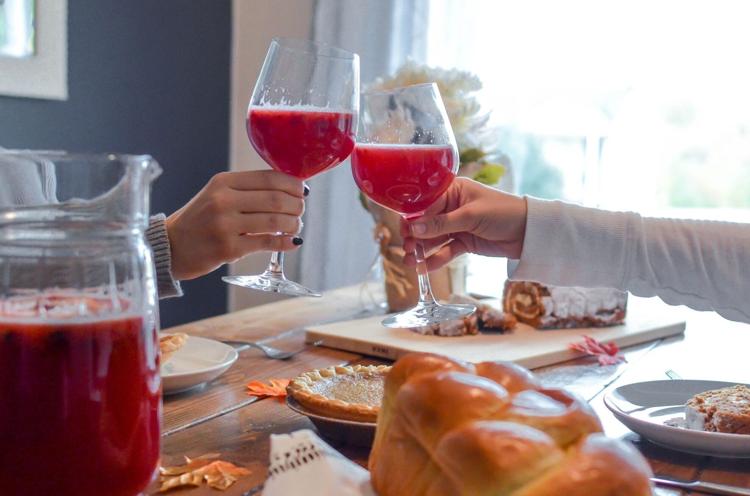 This holiday season is going to be different than years past. Although it is easy to think of all of the negatives, there are still many things to be thankful for. Friends, family, health and safety are things we can take a step back and appreciate. As Thanksgiving approaches, University of Cincinnati (UC) students commented on what they are grateful for despite the hardships they are experiencing.
Kira Weil, a second-year student at UC Blue Ash, brings a positive light to her time living at home. "I am thankful for my family's health during this pandemic and for all of the time I've gotten to spend with them in our free time at home," Weil said.  
Living at home with family may not be what some students were expecting; however, it can present unexpected rewards. Being in close quarters with family may be difficult sometimes, but it could also be considered a valuable time to spend with them and bond with each other.
Sami Weis, a second-year student, is also thankful for her family and the support they are giving her during this time, along with her friends. "[My friends have been] sending me positive posts on Instagram or a text hoping I have a great week," Weis said.
Even though we cannot support each other in person, friends and family can still be there for each other virtually.
Third-year Sarah Tengen commented on how she is thankful for the ways her classmates have adapted to support one another through the challenges of online school.
"We have a GroupMe [for my class]," said Tengen. " I feel like everyone's even more willing to help each other now." She is thankful for her peers' willingness to help each other when they have questions or concerns about their classwork.
Gabby Mahar, a second-year student, opened up about her experience while quarantining and how thankful she is for her sister's support. "She was the first one to offer her house to me and has been cooking breakfast, lunch and dinner every single day," Mahar said. "She's been mentally supportive throughout this because COVID takes a toll on mental health as well as physical."
It's essential to look at our lives from a new perspective and think about what we are thankful for, like our friends, family and our health, to put a positive spin on our experiences.