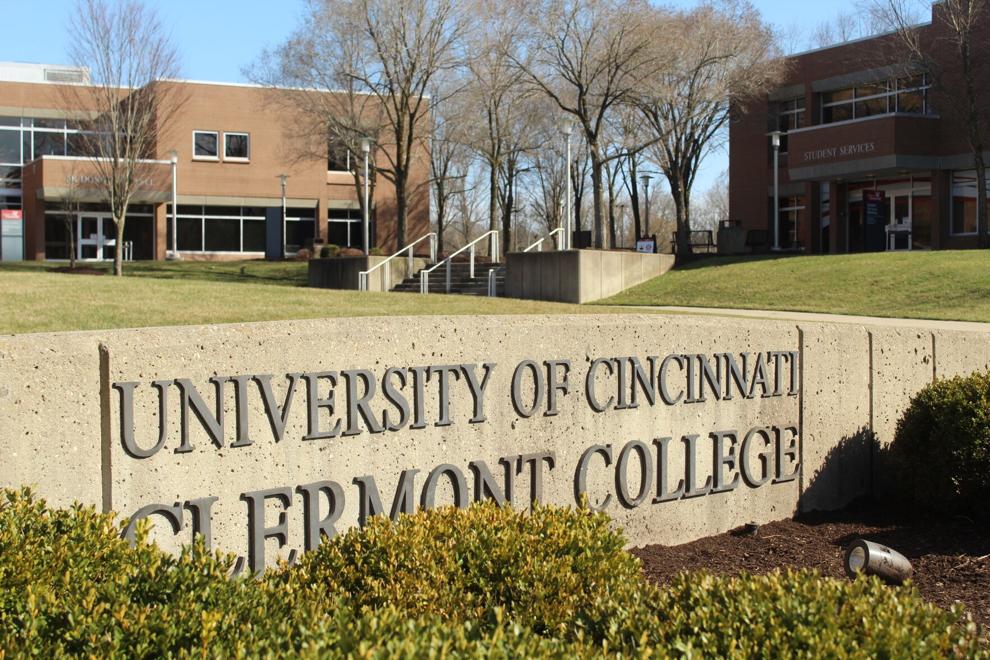 When the novel coronavirus pandemic first arrived a little over a year ago, universities were forced to make reactionary budget cuts to stem the tide of financial woe that resulted from the virus' crippling of the national economy. 
At the University of Cincinnati (UC), colleges were directed to cut millions from their annual budgets, a move that faculty have said is harmful to the university's academic mission. 
Instead of taking money from colleges, some have argued those funds should have been siphoned from administrative salaries, which have been growing faster than any other employee group, and the athletics subsidy. 
UC Clermont College – a regional campus just over 20 miles east of Cincinnati, with an enrollment roughly 7% the size of main campus – has become a microcosm in the debate over the university's priorities. 
As a result of these financial pressures, administrators at the college have fired half of the full-time tutoring staff and outsourced much of its tutoring services to the university's main campus. A move that some faculty there believe is not in their students' best interest. 
Necessary cuts
Administrators at public universities across Ohio were initially bracing for a 20% reduction in the state's higher education subsidy –  or the state share of instruction. 
"And as a result of that, the various colleges at UC were asked to look at their budgets and make cuts in order to survive the lack of revenue that was going to be coming in from the state during the pandemic," said Nick Abel, an assistant professor of physics who served on UC Clermont's budget task force, which was charged with finding areas in the budget where cuts could be made. 
Facing a permanent budget cut of $1.63 million, that task force – comprised of faculty and staff representatives – sent their recommendations to college administrators regarding how funds should be cut.
Those recommendations specifically asked that Academic Success Center (ASC), the college's tutoring center, and library staff be excluded from personnel cuts. 
"As personnel cuts may be necessary, we recommend that those cuts from areas that are not directly connected to the academic mission of the college," the document states. 
In the end, the reduction in the state's higher education subsidy was dramatically softened to 4.38%. And on Aug. 25, the UC Board of Trustees approved an 8% cut, more than $30 million, to the university's general funds budget for the 2021 fiscal year.
The general funds budget encompasses expenses such as instruction, academic support, public service and student services. 
That resulted in a cut of approximately $1.1 million from UC Clermont's annual budget, Dean Jeffrey Bauer said in an email. 
Because the cut to higher education was not as severe as university officials feared, the college was able to retain an extra $530,000, more than enough to stave off personnel cuts, Abel said.
However, in August it was announced that two of the primary staff members at the ASC were let go, he said.  "I think it was just purely financial that they thought, 'Here's a way we can save money, let's go with it.'" 
Learning Commons services were offered to UC Clermont at no charge for this year and will cost the college approximately $40,000 next year, according to the minutes from a December meeting of the UC Clermont Faculty Senate.
Emails obtained through a public records request show that administrators were weighing the possibility of cutting tutoring staff as early as June.  
"Before I can make any decisions on those employees in the academic success center at Clermont, I need a plan with the Learning Commons," Associate Dean Mona Sedrak said in an email to Learning Commons Director Michela Buccini on June 9. 
"It's important that we keep this as confidential as possible until we make decisions and I can inform our employees of how we are going to move forward," she said.  
'We know our students'
Some faculty say the recommendations to administrators were ignored and that, while capable, the tutoring services at main campus aren't the best option for their students. 
"UC Clermont deals with a lot of first-generation college students, or students who are coming back to school after a lot of years, or military students, or students who need support early on," Abel said. "…We know our students and what they need better than what can be done through the tutoring services in Clifton."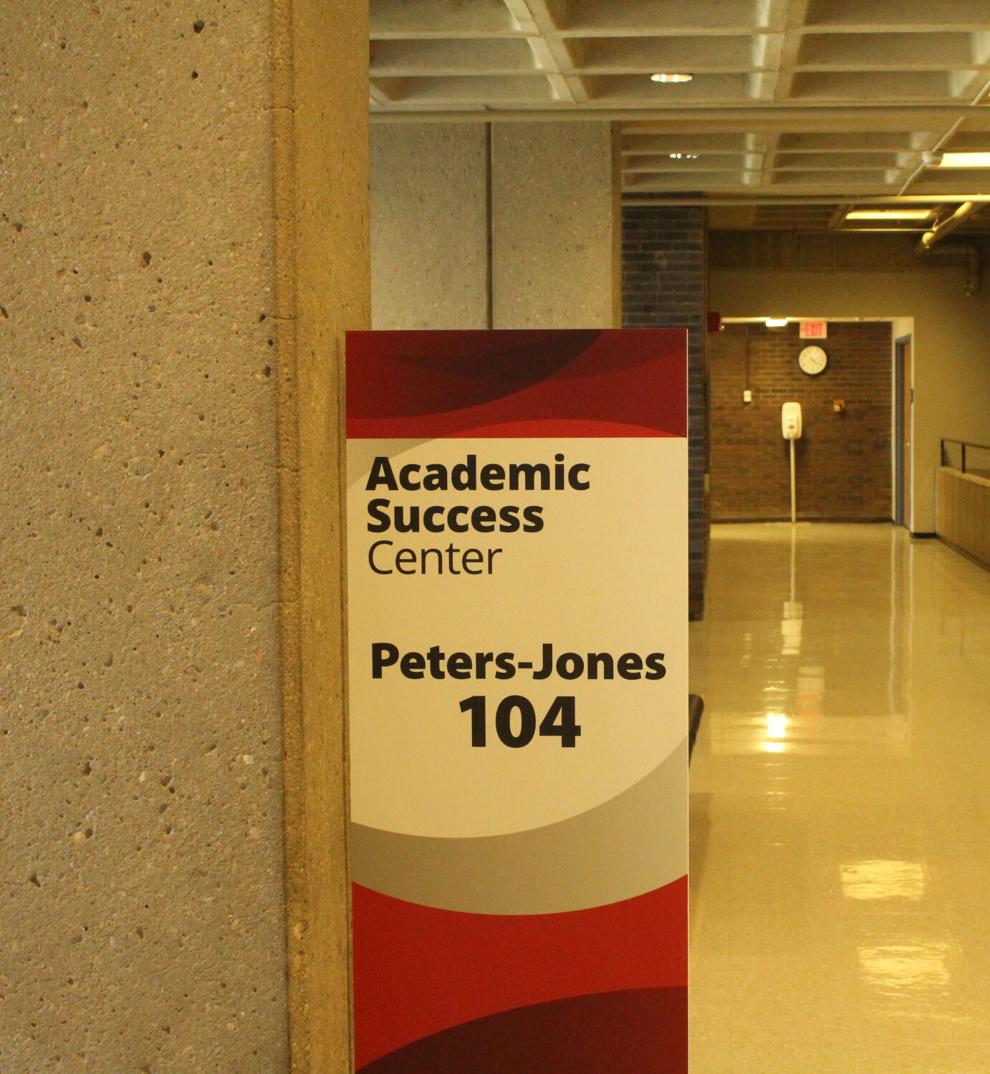 Phoebe Reeves, an English professor and vice president of the UC chapter of the American Association of University Professors (AAUP), said keeping staff at the ASC was a top priority for the budget task force. 
"So of course, the very first thing that the dean announces is that he's closing the Academic Success Center," Reeves said, adding that tensions between faculty and the dean's office are running high.
"The task force was not part of the decision…There's been a lot of arguing in faculty meetings, it's been kind of ugly since this went down," she said. 
Bauer argues the taskforce's recommendations regarding personnel cuts were taken into consideration by the administration.
Despite objections from faculty, he said the ASC was not closed, but instead tutoring services were shifted online because of the pandemic and that those services have been improved by the college joining the Learning Commons. 
"We had two full-time tutors before adding the university's Learning Commons resources and now there are two full-time tutors in addition to peer tutors across the many disciplines available through the Learning Commons," he said. "We expanded the range of services to support and meet our student's needs – increasing our presence online with greater flexibility and availability."
However, those full-time tutors – an English tutor and a math tutor – have been directed to only work with students taking remedial courses, Reeves said, meaning the majority of students seeking help have to go through the Learning Commons. 
Previously, students taking remedial courses or considered "at-risk" were tutored by the ASC's academic coach, according to emails. Before the pandemic, the tutoring center was also staffed by peer tutors and volunteer faculty.
"Now, administration will argue the Academic Success Center was not destroyed or completely gotten rid of," Abel said. "I guess that's true. But it was really gutted."
'We have let them down'
After years out of school, and raising three children, Sharon Burns enrolled in UC Clermont with the goal of obtaining a two-year degree in architecture. 
Though she tested into college-level math, Burns wasn't confident in her abilities as a student. 
"So, I started with basic math and worked my way up again, which prepared me for calculus," she said. "But it was beyond me to be able to, on my own, grasp concepts that it seemed like my classmates were able to latch on to more quickly." 
After working with her physics instructor and not having much success, Burns turned to the college's tutoring center. "If it hadn't been for the tutors there, I would have probably just dropped out," she said. 
Burns recalls feeling so overwhelmed getting ready for finals that she burst into tears. 
"…I just said 'I can't do it anymore. I can't,'" Burns said. "And I got the pep talk…'This is not about a single quarter, this is not about a single class, a single test. This is about you keeping your eye on the goal,'" she added. 
"Without that would I have gone on? I don't know," she said. 
Burns did go on to eventually earn a doctorate and is now an associate professor of English at UC Clermont. She also worked as the assistant director of the college's tutoring center from 2009 through 2010. 
"When you outsource that kind of academic support, you will never get sufficient student participation," she said. "I am not saying that Clifton does not do a good job. That's not what I'm saying at all. What I am saying is we owe it to our students to be there for them." 
However, Bauer argues that students' access to tutoring services was expanded by the college's partnership with the Learning commons. 
"UC Clermont students now have more academic support and access to many more tutors and academic success resources," he said. 
While acknowledging that the Learning Commons has done well at encouraging students to take advantage of tutoring services, Burns said Clermont students enrolled there for a reason and want their services to be kept close to home. 
"I think we have let them down," she said. "And think it's going to have an impact on retention of students at UC Clermont College." 
Bauer said the Learning Commons will establish an on campus presence in the fall semester, with more space dedicated to tutoring services. 
According to documents, the ASC will be rebranded into "the Learning Commons at Clermont." Funding has been secured to develop the tutoring space, with a lab allowing for virtual tutoring. 
Regardless of who is managing the tutoring services – whether it's staff from Clermont or main campus – Burns urges students who need help to make use of what is available to them. 
"That's very different than the question about are we serving our students to the best of our ability at Clermont College?" she said. "Of course, the answer to that is no, I don't think we are."