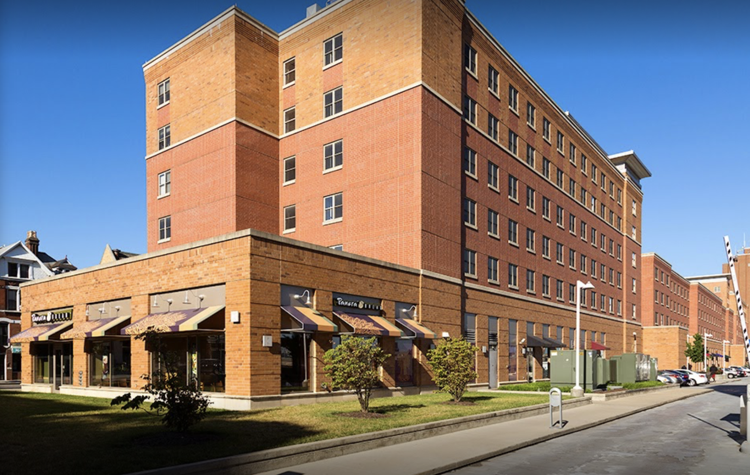 Jackson Durham, a 20-year-old student at the University of Cincinnati, died in University Park Apartments (UPA), a university-managed housing property, Aug. 30, according to a UC police report.
Two other students, Leah Miller and Jacob Wocks, were named as witnesses on the report. The students' majors and years have not yet been confirmed. Miller lives in off campus and Wocks works in UPA as a resident adviser.
Police were dispatched to UPA for an attempt to locate at 11:03 a.m. UC police officers Jamie Leon and Kennerly Newlin responded to the call.
Upon arrival, the officers found Durham dead in room 3237 of UPA's south building, according to Leon. Cincinnati Police handled the investigation.
The UC Department of Public Safety and UC Police declined multiple requests for comment.  
Juan R. Guardia, assistant vice president for student affairs and dean of students, sent an email to UC student residents at 1:33 p.m. Aug. 31 with the following statement: 
"Yesterday, we experienced the death of one of our Bearcats in University Park Apartments.  This has been a very difficult time and it has impacted us all differently. Immediately following an event like this, there are a wide variety of reactions you may experience that are understandable and expected. I encourage you to talk to others for support, try to follow your normal routine, and take care of yourself. 
Resident Education and Development staff, including your Resident Advisors (RAs) and Community Coordinators are always available to support you. If you would like to talk with a counselor, please contact Counseling and Psychological Services (CAPS) at (513) 556-0648. CAPS is open Monday to Friday, 8am-5pm and can be reached at the same number after hours for 24/7 crisis support services. Please do not hesitate to reach out if you need support. Your well-being is very important to us. 
If there are other ways the Division of Student Affairs can support you during this time, please don't hesitate to reach out to me.
We stand united as a Bearcat Family."