Stanford University faced a dilemma in 1950: it had lots of land and nothing to do with it.
That changed when Frederick Terman, the university's then-provost and dean of engineering, conceived his idea for the Stanford Business Park — a university-owned space near the school where businesses could grow and tap into Stanford's resources for help along the way. What Terman didn't know is that his idea would transform Santa Clara County and the surrounding region into Silicon Valley — an epicenter of development for the modern world.
David Adams, the University of Cincinnati's chief innovation officer, envisions the same concept materializing just steps from UC's campus.
The Uptown Innovation Corridor is a mixed-use development in Avondale in which the city hopes to attract businesses to open offices, retail spaces and residential accommodations. UC currently operates one building in the district, the 1819 Innovation Hub; and plans to open a second building, dubbed the Digital Futures Building, in 2021.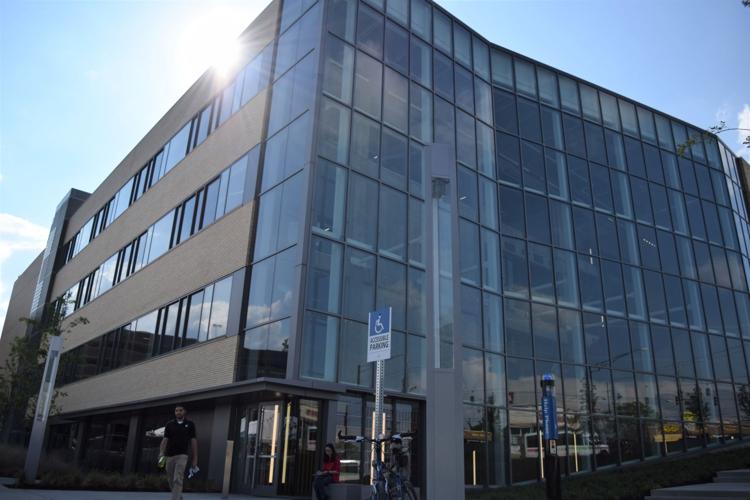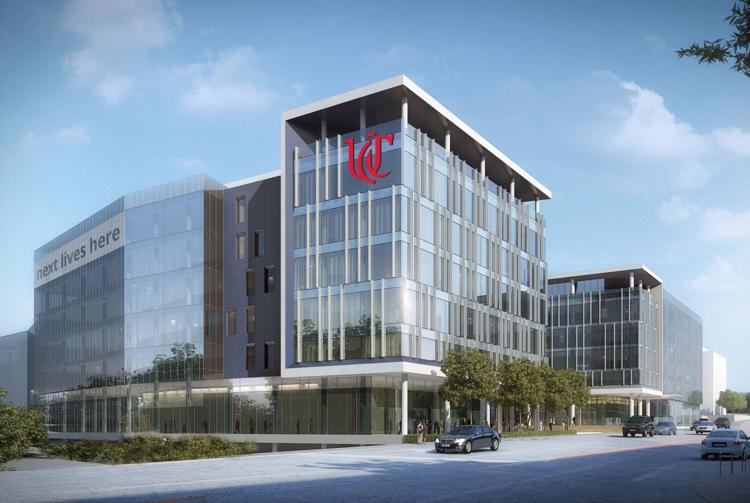 Uptown Consortium, Inc., a group comprised of leaders from Cincinnati Children's Hospital, the Cincinnati Zoo, UC Health, TriHealth, Inc. and the University of Cincinnati, has been working to revitalize Uptown since 2004. The collection of these organizations, which the consortium calls "anchor institutions," already create an attractive location for potential talent upon which the Innovation Corridor aims to expand.
"The goal and what we're achieving is to attract high-growth tech and creative companies to Cincinnati," said Brooke Duncan, community development manager for the Uptown Consortium.
Before Adams was hired as UC's chief innovation officer in 2017, construction was already being done on the former Sears department store that would later become the 1819 Innovation Hub.
"When I arrived, this building was just a shell," Adams said. "You had a lot of work and a lot of construction going on, but there wasn't anything here."
Now, the building includes tenants such as Cincinnati Bell, Kroger, CincyTech, Village Life Outreach Project and Live Well Collaborative. It also houses the Office of Innovation and the UC Simulation Center.
"The Innovation Hub is really a microcosm of the kinds of innovation that can occur," Adams said. "Think about this as being the front door not only to the university, but an anchor within the overall Uptown Innovation Corridor and our developing innovation district."
The building is geared toward promoting nontraditional learning experiences and collaborations between students and businesses. One of the most of exciting examples of this, Adams said, is Cincinnati Bell — one of the first companies to commit to the project. In November, the company hosted an event at the Innovation Hub which challenged students to build the next generation of its "Connect Cincinnati" app. Fifty students — graduates and undergraduates alike — participated in the event.
"The students came from everything, from the urban planning department to our fine arts department, marketing, psychology, economics, computer science and electrical engineering," Adams said. "We provided an opportunity with Cincinnati Bell to really allow students across many different disciplines to collaborate in some pretty unique ways to work on some challenges that Cincinnati Bell has within their business. That's a pretty exciting opportunity for our students."
UC plans for the Digital Futures Building to expand the university's presence in the Innovation Corridor by providing more dedicated research space. UC President Neville Pinto described the building as a "digital research commons" with 180,000 square feet that will allow faculty and students to work together with industry leaders on the digital future.
"[The building] will bring together our advanced capabilities in computer hardware and software, data sciences, digital expression, and human factors to interface with our external partners," Pinto said at the opening event of the 1819 Innovation Hub in October.
"If you think about the world we live in today and the connection across many different disciplines that occur in the 'real-world' environment, what the Digital Futures Building allows us to do is bring researchers across our 14 different colleges to actually collaborate in ways that most universities don't do today," Adams said.
Adams believes transdisciplinary research could usher a wave of life-changing possibilities. When catastrophic events happen, like when Hurricane Michael devastated the southeast coast of Florida a few months ago, insurance companies need to assess the damage.
"Given the power lines are down, trees are down and homes are destroyed, that becomes a difficult task," Adams said. If a similar disaster happened in Cincinnati, the Innovation Corridor would enable the university to connect with experts to deploy drones, assess the damage and use data analytics and artificial intelligence to assess the damage.
"If you think about that simple example, we're connecting an industry problem with many different departments and the University of Cincinnati."
Even Kroger, an established grocery powerhouse, needs access to the most innovative, high-tech individuals. The company is experimenting with the latest technology from drones to autonomous vehicles, personalization and digitization.
"[Kroger] is no longer a retail company doing digital, but a digital company that's doing retail," Adams said. Kroger is already identifying the many challenges it faces each day, and the company wants the university's students and faculty to help solve them.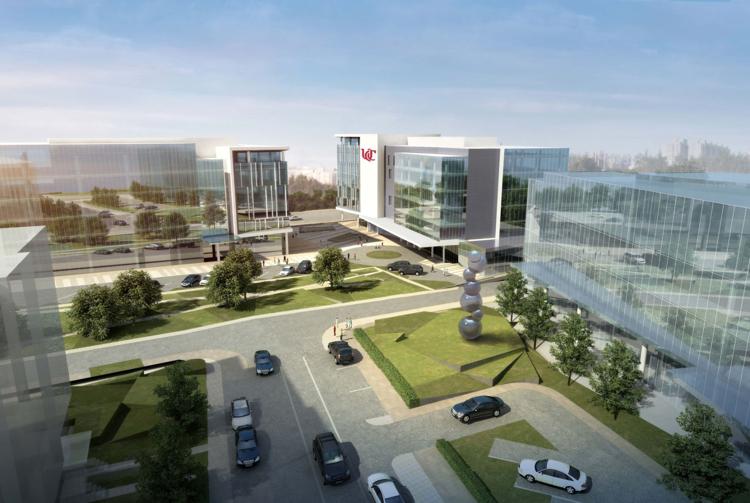 After Pinto arrived at the university, he tasked Adams with creating a new "front door" for companies like Kroger, Procter & Gamble and local startups to tap into the school's resources. While many companies have already flocked to the Innovation Hub, Adams admitted that growth needs to accelerate to compete with similar ventures in other cities, like the Oakland Innovation District in Pittsburgh near Carnegie Mellon or Kendall Square in Boston near the Massachusetts Institute of Technology (MIT).
"We need to move as a community," Adams said. "Those things are 20 to 30 years ahead of where we're currently at. So, we've got a lot of work to do to accelerate what we're doing here, and we're going to do that through partnering with organizations to help us move this along."