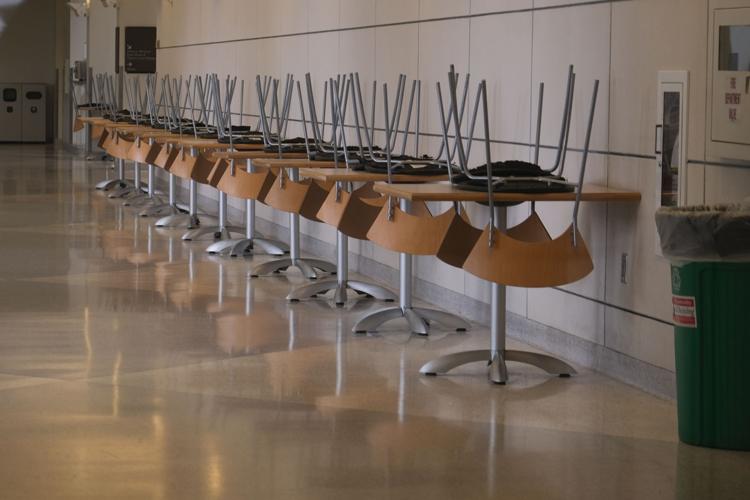 Salaries for administrators at the University of Cincinnati (UC) are growing faster than any other employee group, and faculty are calling for a change amid budget concerns from the novel coronavirus pandemic.
Salaries for administrative employees overall grew by more than three times the rate of inflation from 2013-20. That's three times the rate of growth for faculty salaries and more than four times the rate of some staff salaries, according to a recent report from Faculty Senate and the UC chapter of the American Association of University Professors (AAUP). 
Pay for "upper administrators," which includes deans and members of the central administration, experienced the greatest amount of growth, according to the report. Base salaries among the university's 24 highest-ranking administrators have grown by as much as 50% since 2012.
"…It actually is a trend, for a lot of universities, to have this arms race for administrator pay," Faculty Senate Chair Greg Loving said during a Nov. 12 meeting. 
But that trend may not be having the desired effect. 
"When people retire or leave a position, if it's faculty or staff positions, that's often seen as an opportunity for cost savings," AAUP Budget and Compensation Chair Amber Peplow said. But new administrators are often paid higher salaries than their predecessor, she added. 
"And what we've seen, even paying those larger salary dollars, is that people don't stay. And so there's a lot less stability and a lot of turnover in those positions," Peplow said. 
Faculty have long argued that the university's budget model is flawed, with colleges retaining less and less of their annual revenue over the past 10 years. And the pandemic has certainly not helped. 
Back in August, the university's board of trustees approved an 8% budget cut, more than $30 million, to the university's general funds budget for the 2021 fiscal year to stem the financial impact of COVID-19.
"The COVID-19 pandemic has exerted a very substantial financial cost on our university," UC President Neville Pinto said at the time. 
Given the university has weathered the pandemic better than expected, with record-breaking enrollment and a significantly lower reduction in the state's higher education spending, the report calls for that 8% cut to be reduced to 3%.
The report argues that funds have been diverted away from academics in the form of budget cuts, when that money should've been siphoned from areas like administrative salaries and the athletics subsidy.  
It's projected that the university's deficit for fiscal year 2021 will be around $9 million, according to the report. 
"Permanent cuts should not be used for temporary crises," the report states. 
In response to the pandemic, administrators did take a 14-month, voluntary salary reduction of around 10%. But the board of trustees recently asked for those salaries to return to normal. 
If the salaries of those 24 high-ranking administrators had grown with inflation, instead of outpacing it, the university could've saved more than $2.3 million in 2020 alone, the report found. 
The report didn't receive a flat out endorsement from Faculty Senate, instead endorsing it as "a starting point for discussion." 
Some faculty expressed concern that reducing administrative salaries now might harm the university's provost search. Provost Kristi Nelson recently announced that she will be retiring in June. 
However, the AAUP did give the report its full endorsement, Peplow said. 
"Shared governance allows and encourages faculty to voice their concerns about the budget priorities," she said. "And in order to make informed opinions and to share that information, we have to be educated and aware of what is happening within the budget."