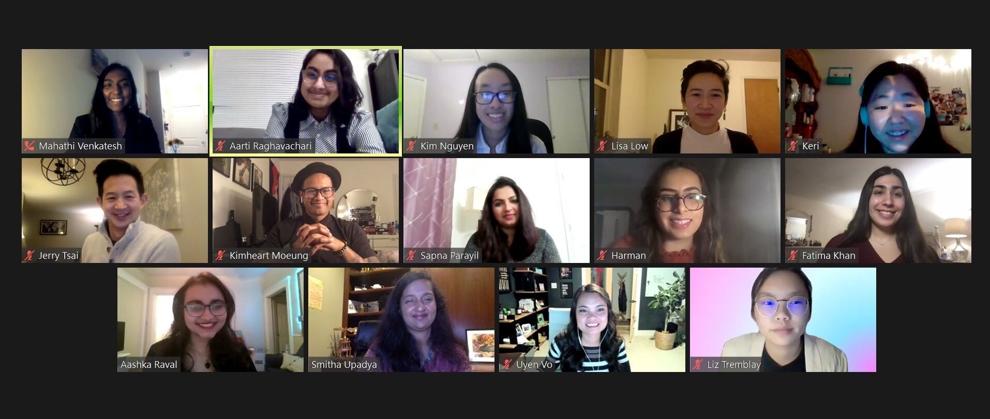 An organization at the University of Cincinnati (UC) is speaking out against acts of racism directed toward the student body. 
United Asian Advocates released an official statement on Wednesday denouncing the hate speech directed at the organization during a recent online event, as well as other racist incidents that have occurred at the university. 
"The behavior is completely unacceptable and should not be tolerated in any community," the statement reads. "Each and every member of the UC community has a responsibility to foster a more inclusive and caring environment for all."
The United Asian Advocates recently organized a panel consisting of eight Asian leaders from various fields including medicine, music, technology, teaching, art and writing. 
Aashka Raval, a third-year student and the organization's co-president, said around 50 people were attending the Feb. 23 event, when about 45 minutes into the meeting two people joined and began yelling racist language.
"It wasn't even just anti-Asian, it was anti-Semitic, anti-Black. Just awful words," Raval previously told The News Record. 
In its statement, the organization noted that this was not an isolated occurrence, pointing to an incident that happened just before their event in which similar language was used against the African American Cultural Resource Center (AACRC).
The News Record has sent messages to AACRC officials seeking more information but has yet to receive a response. 
"There have been several instances of anti-Asian racism that have occurred on campus, in parallel with the surge of anti-Asian hate crimes nationally since the beginning of the coronavirus pandemic," the statement reads. 
In September, John Ucker, an adjunct instructor at the College of Engineering and Applied Science referred to the coronavirus pandemic as the "chinese (sic) virus" in an email to a student.
Incidents of anti-Asian hate crime increased by nearly 150% in 2020, with 122 hate crimes recorded in the country's 16 most populous cities, according to a report from FiveThirtyEight. 
"The treatment of marginalized populations in this country is echoed in our own university and it is time to change," the statement reads. "We must challenge the prejudices in our institutions and within our own lives." 
The organization is currently working with the university's Office of Student Activities and Leadership Development (SALD) to create resources for student organizations to respond to similar incidents of hate, according to the statement. 
A list of demands is also being crafted and will be sent to the university administration. 
Raval said UC President Neville Pinto has yet to release a statement in response to the incident involving Ucker. 
"We will not allow this to put a hold on our progress in establishing this community and maintaining the safe space we have worked hard to create," the statement reads. "We will grow stronger and we will continue our work with more determination and resilience."