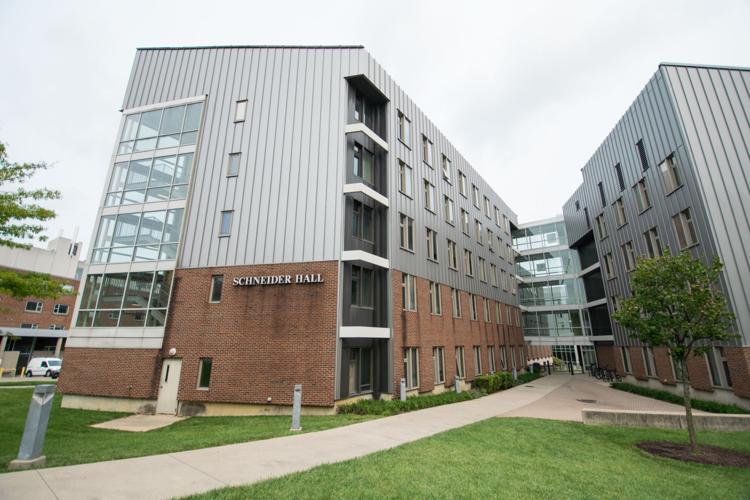 The University of Cincinnati Police Division (UCPD) has indefinitely postponed plans to place officers in lobbies of residence halls.
UC Police Chief Maris Herold announced in an Undergraduate Student Government (SG) senate meeting Oct. 2 that the division will push back the initiative to further discuss its implementation with student groups. Later in the meeting, the senate passed a resolution bill for SG to publicly oppose the initiative.
"My biggest takeaway is that the effects of Sam Dubose and the effects of a lack of communication — this stuff doesn't happen in a vacuum," said Chandler Rankin, student body president. "They are still lingering on the hearts and mind of our student body."
Herold told the senate that the idea to have officers stop by residence hall lobbies came from research that showed that property crime goes down in areas where residents regularly see an officer walking around. She said UC police are already responding to calls and concerns in residence halls, but that from her personal experience with Cincinnati police, it is unbelievable to her that officers are not engaging with students in meaningful ways in those buildings. 
"From the bottom of my heart, it is appropriate now." Herold said. "Police are already in the residence halls. We want community engagement on a different level before something bad happens. We don't want officers running up and down the halls."
Gordon Goodwin, president of UC's chapter of the Residence Hall Association (RHA), said UCPD's unclear communication about the purpose of this initiative has already created a "culture of uncertainty" that has damaged UCPD's community relations. 
"There is a difference between responding to calls and an active establishment in halls," Goodwin said. "Neither this year's RHA, last year's RHA or any of the hall governments have endorsed this initiative. Our concern here is the lack of communication."
Under the current plan, each residence hall's lobby would be visited by officers for 10-15 minutes about five times per day. Involved officers would have experience in community outreach, Herold said.
"The only reason I am doing it is to collaborate and engage so the only time you see a police officer isn't during fire, flood, alarms, or if something horrible happened to you," she said. "Somehow we have gotten so far away from the foundation of policing. And you see it in the community when bad things happen. We saw it five years ago right here — we don't want that to happen again."