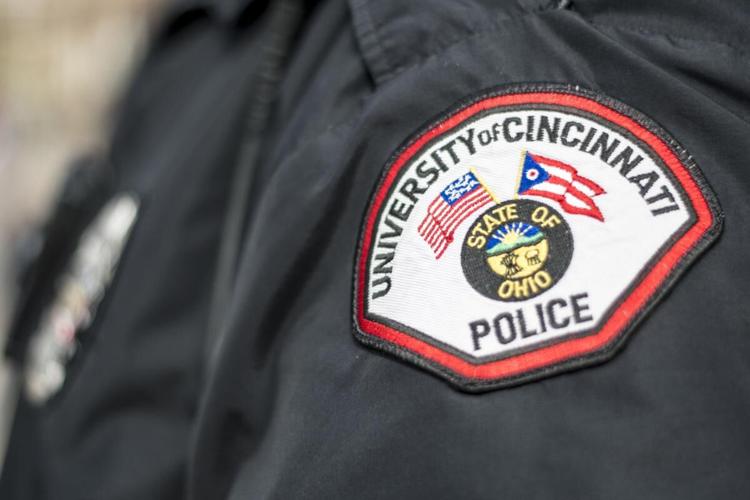 Despite students' demands, a University of Cincinnati Police Department (UCPD) officer involved in the shooting of Sam DuBose will not face a disciplinary hearing.
UCPD Officer Philip Kidd will not face a disciplinary hearing for his involvement in the deaths of two Black men since 2010, the university's director of public safety and interim police chief, James Whalen, told student leaders on Oct. 14.
Disciplinary hearings occur after the university's office of human relations receives report of a "sustained policy violation of a serious nature," Whalen said. "I don't have any sustained violation upon which to base a hearing."
Undergraduate Student Government (SG) passed a resolution last month calling on UCPD to subject Kidd to a disciplinary hearing, in light of efforts by the Black Round Table to amend the department's disqualifying criteria, the contract outlining conduct that precludes employment as a university police officer.
Kish Richardson, president of the United Black Students Association, said in September that while the contract only applies to new hires, this new standard of conduct should be applied to all UCPD officers. 
Whalen argues that contract is not applicable to Kidd.
"That particular amendment is somewhat irrelevant to an existing officer, because once you're an employee here it's not a matter of being disqualified from the hiring process, you're already hired," he said. "I'm not going to try to relitigate the two incidents that are cited in the resolution, because they've already been described and investigated and litigated external to the university."
DuBose was shot and killed during a routine traffic stop by former UCPD Officer Ray Tensing in 2015. Tensing claimed that he was dragged by DuBose's moving car, forcing him to fire his weapon. 
According to a police report, Kidd was on the scene during the shooting and said that he had observed Tensing get dragged by DuBose's car. 
However, an independent report commissioned by the university later contradicted these claims. 
Kidd was put on administrative leave following the incident, but has since returned. 
In 2010, Kidd was one of seven UCPD officers involved in the death of Kelly Brinson, a mental health patient who suffered cardiac arrest after being shocked three times with a taser. Students have previously expressed concern with Kidd's presence, demanding that the university limit his patrols on and off campus. 
During UCPD's community-policing initiative last year, Kidd was one of 15 officers chosen by the department to patrol residence halls. 
Richardson said legal action is the only remaining avenue to pursue in removing Kidd from his position with the department, adding that he is already in communication with an attorney.
The deaths of George Floyd and Breonna Taylor have ignited nationwide protests, forcing university leaders to again confront the institution's own history of biased and, at times, lethal policing.
Speaking about UCPD's reform efforts, Whalen said Floyd's death at the hands of Minneapolis police was a "tragedy," adding that de-escalation training is needed to prevent further deaths from occurring.
"These tragedies across the country are so often pushed to a point of no return by pushing the position, closing distance [and] reducing time," he said. "How about increasing the time and increasing the distance and allowing for some breathing to occur."