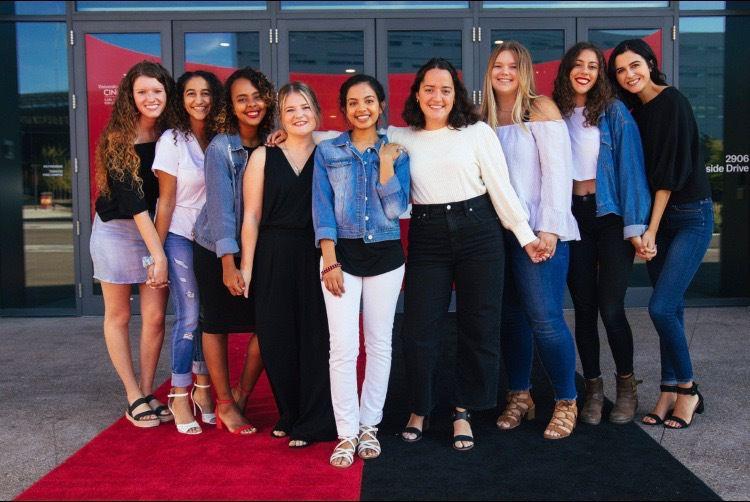 Sigma Phi, a women's honorary at the University of Cincinnati, will host the 12th annual Fall Ball during the university's homecoming weekend.
The official UC homecoming dance will be held at Bogart's Thursday, Nov. 7, from 9 p.m.-1 a.m. The annual event was discontinued years ago but was rejuvenated by Sigma Phi in the early 2000s, said Abygia Tibebe, co-fall ball chair for the organization alongside Amari Thomas.
"It was a tradition — Sigma Phi brought it back and made it cooler and hipper," she said. "We know that homecoming week has like a ton of events going on, and so the fact that we're able to bring back this tradition again means a lot."
Sigma Phi was founded in 1994 and its foundational pillars include women's empowerment, scholarship and love for UC, said Tibebe. The organization strives to fulfill its pillars through campus involvement, programming, and service and outreach efforts within the surrounding community. Sigma Phi also recognizes women for their achievements, spirit, and desire and dedication to making a difference in the future.
Bogart's, a popular music venue on Vine Street, was chosen because of its ideal location close to campus, said Tibebe.
"We know that Bogart's has a really good relationship with UC, so we've been able to work with them and ensure that everything will be good for the night," Tibebe said. "We want it to be as successful as possible, so we just wanted an event close to students."
The UC Bearcat will attend Fall Ball and food and drinks will be available, said Tibebe. The organization's "Daisy Scholarship" will also be presented at the event. The scholarship is given to a third-year or above who exemplifies the honorary's pillars, said Tibebe.
"These are just kind of factors that make our event unique because we really want students from all sectors of campus to come under one roof and celebrate and enjoy being a Bearcat," she said.
Fall Ball is open to anyone, but the organization specifically targets students and alumni, said Tibebe. Tickets are $10 for individuals and $7 for groups, which include entrance to the event, snacks and transportation. Tibebe encourages students to purchase tickets as soon as possible.
"We make group tickets on a little bit cheaper because we want groups and organizations to come to our event, and that was our way to intensify that," she said. "They should buy [tickets] soon, and we will love for anyone and everyone to be at our event because we truly believe that with different partnerships with officers and organizations, we can make this event awesome."
To purchase group tickets, tap or click here. To buy individual and alumni tickets, tap or click here.