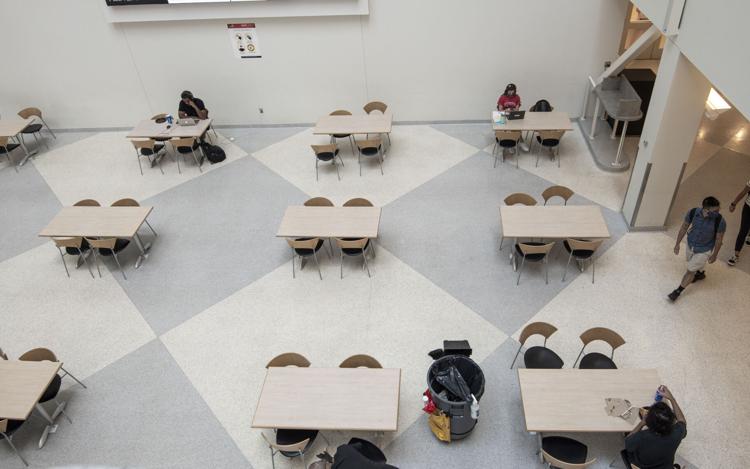 The University of Cincinnati addressed students on Thursday, reminding those who do not follow the COVID-19 safety guidelines will face academic repercussions. In an email from UC's Assistant Vice Present for Student Affairs and Dean of Students, Juan Guardia, and the Director of Public Safety and Chief of Police, James Whalen, the university stated they have received multiple reports of large off-campus parties and social gatherings that took place last week.
Students that don't comply with UC's safety guidelines, such as not wearing a mask and attending gatherings of more than 10 people, will be placed on interim suspension. Students on interim suspension would be prohibited from completing courses, being physically present on campus and participating in university activities, events and student organizations.
According to the announcement, UC Public Safety will be monitoring the campus for compliance to ensure adherence to the school's safety guidelines is followed.
Guardia and Whalen encouraged students to hold each other accountable so that the UC community can remain on campus.
"It is a privilege to have you back on campus amid a pandemic, and it will take all of us working together in order for our campus to remain open," the email stated.