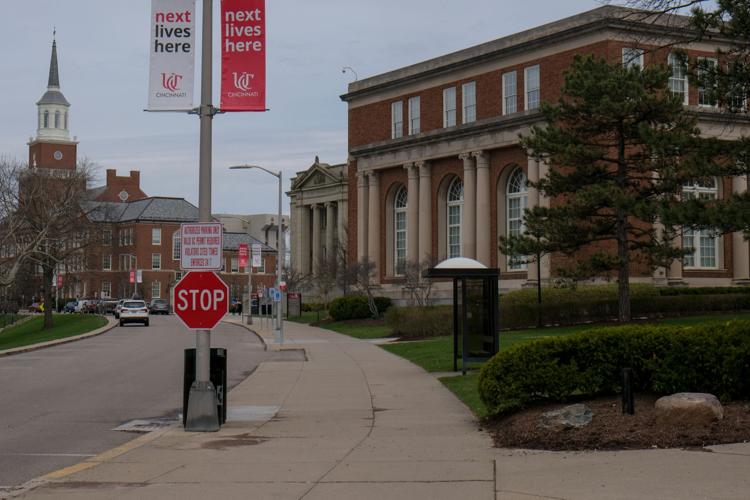 The University of Cincinnati (UC) is likely to face millions in added expenses over the next year, as the coronavirus pandemic shows no signs of slowing.
Officials are projecting that the pandemic will cost the university approximately $21 million in fiscal year 2021, according to a recent report from the Faculty Senate and the UC chapter of the American Association of University Professors.
Much of that money will be spent on cleaning supplies, virus testing and housing for students requiring quarantine or isolation, the report states.
However, the university isn't being left to foot the bill on its own.
The state has provided $13.5 million in CARES Act funding to help cover the cost of some of these COVID-related expenses, according to the report. But that still leaves the university with approximately $7.5 million in out-of-pocket expenses.
The pandemic cost the university approximately $43 million over the spring and summer semesters, according to an internal memo. However, much of that impact was mitigated through use of reserve funds and federal assistance.
It's estimated that Ohio's public four-year institutions spent approximately $171 million last spring during the transition to remote learning, as well as refunding campus housing and dining, according to the Center for American Progress, a nonpartisan think-tank based in Washington D.C. 
The state's universities are projected to have lost an additional $119-139 million in revenue during the summer semester, the center found. While the CARES Act allocated millions in institutional aid to public universities, the losses have far outpaced relief. 
In August, the university's board of trustees approved an 8% budget cut, more than $30 million, in effort to stem the financial impact of the pandemic over the next year.
So far the university has weathered the pandemic better than expected, with record-breaking enrollment and a significantly lower reduction in the state's higher education spending.
The university is projected to run a deficit of nearly $9 million in fiscal year 2021, according to the report. As a result, faculty are calling for the approved 8% budget cut to be reduced to 3%. 
UC President Neville Pinto recently announced that next semester will be largely unchanged from the fall, with most classes being taught online and pandemic protocols still in place.
"With the number of COVID-19 cases rising across the state and nation, it is more important than ever not to let our guards down," he said in an email to students on Nov. 12. 
UC has recorded more than 1,000 positive cases of COVID-19 since students returned to campus in August, according to the university's COVID-19 dashboard.