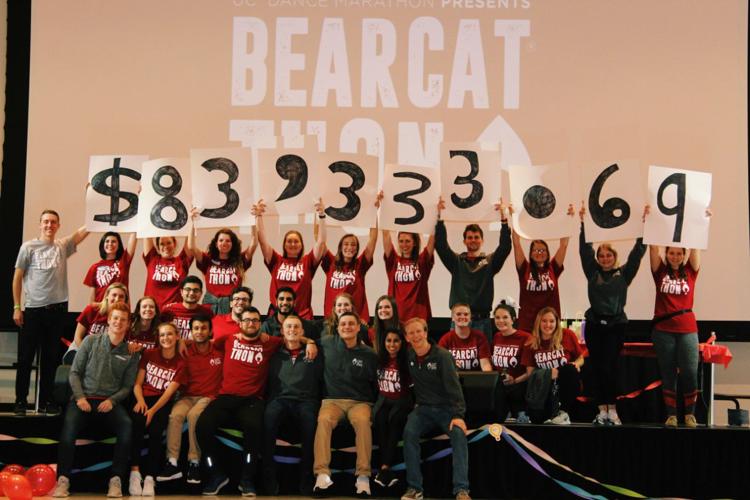 The University of Cincinnati will be hosting its annual dance marathon, BearcatThon, 11 a.m. to 11 p.m. Nov. 16 in Tangeman University Center (TUC). In collaboration with Miracle Network Dance Marathon, BearcatThon is hosted by UC Dance Marathon and is a 12-hour fundraising event in support of Cincinnati Children's Hospital Medical Center.   
Miracle Network Dance Marathon works to unite colleges and high schools across America to participate in campus dance marathons for raising funds for local Children's Miracle Network Hospitals.
"BearcatThon is a culmination at the end of the year to celebrate our fundraising efforts," said president of UC Dance Marathon, Julie Varga. "The event will have fun games, free food, dancing, of course, and will celebrate the kids at Cincinnati Children's Hospital. We will also unveil how much we have raised this year."
Last year, BearcatThon raised $83,333, largely surpassing the previous year's total of $58,029. This year, their goal is to raise $100,000, Varga said. The money raised will be donated straight to Cincinnati Children's to be used for various causes. Previously, the money has been used for different types of treatments or for other uses such as renovation.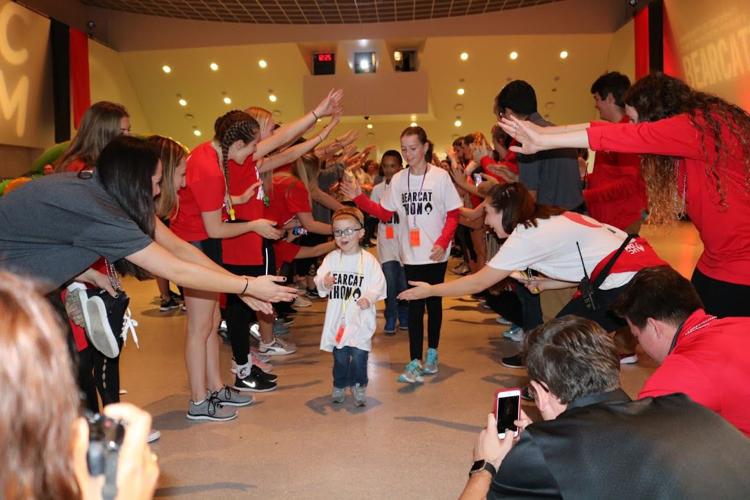 So far, the top fundraisers include Phi Mu sorority, UC Morale and Sigma Alpha Epsilon fraternity. For students wishing to get involved, UC Dance Marathon tables on campus every Friday from 11 a.m. to 4 p.m. Students who need to complete service hours can attend the event and have it count toward their hours, however, they must raise at least $50.
"I got hooked when I went to BearcatThon my first year," Varga said. "I saw the look of the [kids'] faces and how much gratitude they had. One of the biggest things I can do as someone who has never been in the hospital, is make sure everyone who has, has a fulfilling life and longer adolescence."
Maddie Oleksy, a fourth-year health sciences student, also got her start participating in BearcatThon during her first year at UC. Now as internal vice president of UC Dance Marathon, Oleksy hopes to make this year's marathon the best event thus far.
"I am most looking forward to hearing the champions speeches," Oleksy said. "These are the patients and their family members who come to share their story with us about their journey with Cincinnati Children's Hospital."
From past BearcatThons, Oleksy's favorite part has been "Angel Hour," where two current executive members share their own personal stories with pediatric illnesses.
"I want everyone who is at the event, including our executive board to know all of their hard work is appreciated," Oleksy said. "I truly want all of our dancers and champions who are current, previous patients of Cincinnati Children's Hospital to enjoy our event. I hope to impact not only our students but the patients who come to our event."