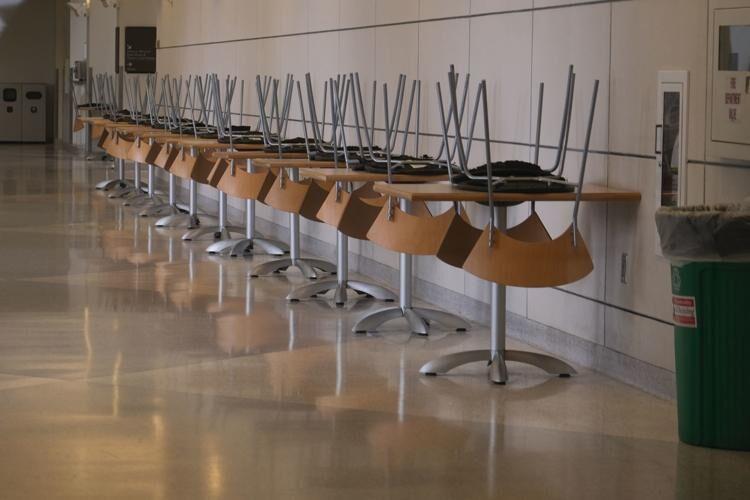 Officials at the University of Cincinnati (UC) say a new budget model is expected to be in place within the next year. 
The new model was originally planned to go into effect in the spring of 2020, but the timeline was pushed back as a result of the novel coronavirus pandemic. 
"A new budget model is planned to take effect July 1, 2022. At that time, it's considered likely that the university will be past uncertainties as they relate to the current COVID-19 pandemic and its many impacts," M.B. Reilly, university spokesperson, said in an emailed statement to The News Record. 
Recommendations to postpone came from Provost Kristi Nelson and Senior Vice President for Administration and Finance Bob Ambach, according to Reilly. 
For the last decade, colleges have been operating under the failing performance-based budgeting model (PBB), which was implemented in response to the university's debt that had risen to more than $240 million. 
Under that model, colleges are promised a larger budget if they exceed revenue targets, which are increased annually by the provost's office to prioritize enrollment growth. Each college is given a threshold of funds, which they are then expected to pay back to the university through either revenue or budget cuts.
While PBB may have lifted the university out from its dire financial straits, officials say overtime the model began experiencing "stress points." Faculty have long complained it hinders their ability to serve students. 
Since the university adopted PBB in 2010, revenue retention at colleges has decreased from nearly 51% to 43% in 2017, according to the UC Chapter of the American Association of University Professors (AAUP).
In recent years, the budget model has been attributed to millions of dollars in debt and responsible for the departure of four deans in less than a decade at the College of Arts and Sciences (A&S). 
According to a recent joint budget report from the AAUP and Faculty Senate, many colleges are unable to meet their annual 2-3% budget cuts. 
In August, the UC Board of Trustees approved an even larger 8% permanent cut to the university's general funds budget for the 2021 fiscal year.
Officials say the need for a new budget model comes, in part, because some colleges have "struggled to maintain quality programs due to a continual need to cut budgets." 
Amber Peplow, chair of the AAUP's budget and compensation advisory committee, doesn't expect much will change under the new budget model.
Peplow said the new model is still "based on the assumption that there has to be growth in order to fund the university." 
Instead of basing budgets off revenue targets, the new model focuses on margins – the amount that remains after expenses are deducted from revenues – generated by colleges, departments and administrative units. 
According to Peplow, the budgets allocated to each college will be similar to those set under the current model. "They'll start with the same place that they are now. It's not like there's a lot of cash that the university has to infuse into the budgets," she added. 
Under the new model, colleges are still expected to cover the cost of budget shortfalls either through reserves – or if it's determined those shortfalls will be an ongoing issue – through other cost reductions. 
Colleges will also receive incentives for exceeding their projected margins, such as being able to retain any revenue surplus. 
UC officials acknowledge that some believe the university's budget is shifting away from the core mission of education and toward an increase in profits, but contend that growth is necessary to fund the university and extra revenue is put solely toward operations. 
However, some colleges are unable to grow, Peplow said, citing the College Conservatory of Music as an example due to spatial constraints that stem from its use of private lessons. 
There are a variety of reasons why colleges might struggle to grow, and the university may be able to provide some kind of relief, she said.  
However, there is some potential improvement in the new model, considering the budget process is supposed to go through a yearly review, according to Peplow. There isn't a consistent review process under the current budget model, she added. 
Peplow said she feels faculty concerns aren't adequately addressed by the new model and she doesn't expect many of the problems that arose under PBB to change.
Though she does think postponing the transition to a new budget model was a smart decision.  
"As I said, I don't really feel like it's going to change the situation significantly," she said. "Hence, to place that extra burden on everyone seems like something that could wait."