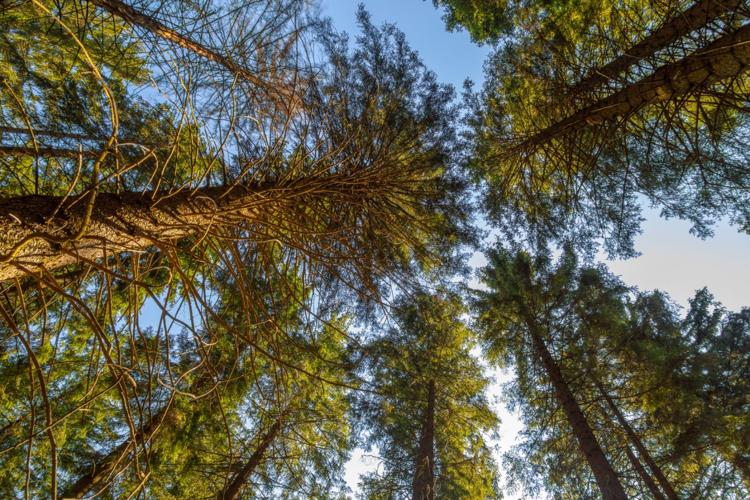 The University of Cincinnati is offering a new environmental literacy certificate of achievement through the Office of Sustainability aimed at informing and offering the opportunity to gain an ecological framework needed to build a better world.
With the rising concern of climate and other complex problems such as ecology degradation and food insecurities, UC Sustainability wanted to provide students insight into relationships between humans and the natural world that we depend on.
Roughly nine years ago, UC had an environmental literacy certificate program in place. Not designed to be as robust as UC Sustainability would like, the office has been developing this new certificate since 2017.
"Over the last few years, we spent a lot of time doing a lot of thoughtful planning on how we could design a professional certificate program that would be really consequential and meaningful for students," said director of UC Sustainability, Daniel Hart. "[The certificate] kind of came out looking at how we could do things better and improve upon what we had historically."
To complete the certificate, students need to attend four approved lectures, four documentary screenings, four structured discussion units and four additional UC Sustainability engagement opportunities.
Any UC student can register through searching for "environmental literacy" in Blackboard. Students will have the entirety of their academic career at UC to complete the certificate and it is completely free. Right now, around 40 students have registered.
The program is heavily self-directed depending on the student's interest. Students can attend any four lectures, four films and four engagement opportunities of their choice.
For lecture sessions, UC Sustainability invites professional for all disciplines to share their insight and work on a wide variety of topics related to sustainability.
Each semester, UC Sustainability hosts film screenings that capture the diverse sustainability in various ways. The screenings are free and open to the public and are shown in Mainstreet Cinema in Tangeman University Center (TUC).
Two of the small group discussions are held during fall semester, and the other two in spring semester. Before attending small group discussions, students must complete readings out "Choices for Sustainable Living" by the Northwest Earth Institute. The book is available at the university's library. In addition, prior to each discussion, students must submit a 500-word reflection.
UC Sustainability offers a wide range of volunteer opportunities, workshops, community events and tours that aim to provide experiential learning and real-world experience for students. Students can assist with Bearcat Recycling, volunteer in the UC Garden or the UC Bike Kitchen, attend a tour that highlights local projects and initiatives and more.
After having attended all 16 events and completing four reflections, students will write a final 1,000-word essay explaining how they will apply what they have learned from the course into their personal lives and future professional endeavors.
"I think this environmental literacy certificate gives students a good-systems thinking framework knowing that all of these issues between racism, climate change, environmental degradation and poverty are all intractable, hard to deal with issues and they're often very interconnected," Hart said. "We're trying to give people a systematic way of thinking to solve problems."