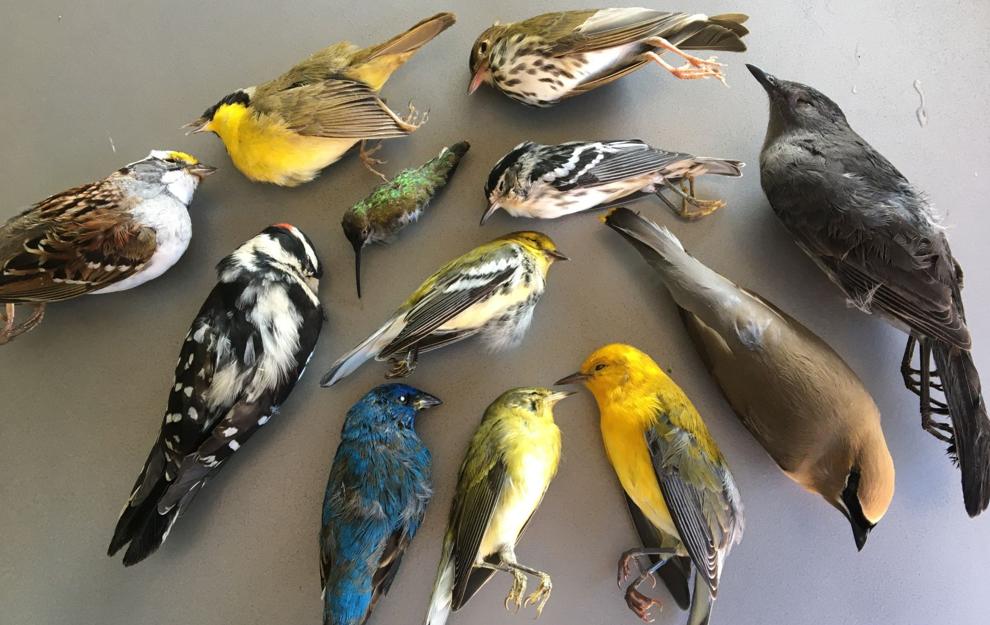 Two University of Cincinnati students have tracked and collected hundreds of birds that have died from window collisions on campus each year. 
Ashley Conway and Kayla Ferdelman, both fourth-year environmental studies students minoring in biology who also lead UC's ornithology club, have been tracking avian fatalities for about a year and a half. Nearly 2,000 birds have died on campus within the last decade —  more than 100 per year, according to Dr. Ronald Canterbury, associate academic director of biological sciences and who initially conducted the research.
A group of about eight ornithology club members as well as volunteers search for and collect the birds each morning.
Anywhere from 365 million to 988 million birds die each year from collisions with glass buildings, according to data by the U.S. Fish and Wildlife Service. Conway said during migration seasons birds will stop to search for food in green spaces around campus, and their proximity to the ground greatly increases their chance of collision.
The students are trying to see which buildings are most problematic for migratory birds, as well as identifying the most impacted species, Conway said.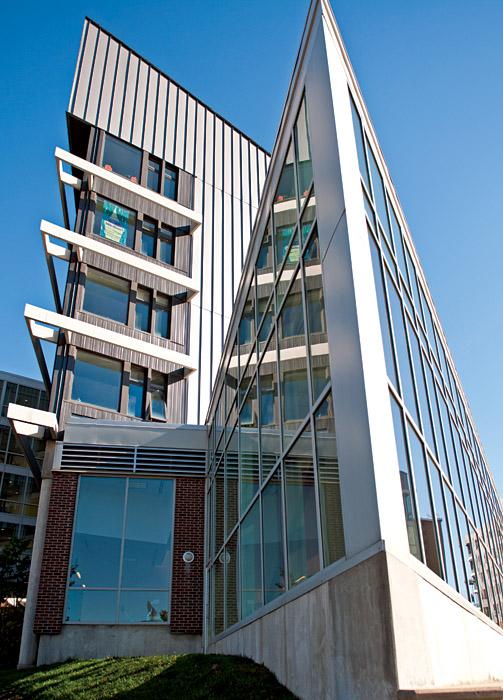 The researchers found Turner, Marian Spencer, Scioto and Morgens residence halls, as well as the Campus Recreation Center (CRC) to be the most responsible for bird deaths, and the glass connectors that conjoin some of these buildings are especially dangerous.  
"Most of the avian migrants killed are Neotropical migrants that migrate at night and artificial light in urbanized migration flight pathways is a deadly trap for these birds," Canterbury said. "Many species are vastly facing steep population declines and will soon, within the next several decades, be at extreme risk of extinction."
So far, the researchers say they have collected more than 85 birds since August and more than 166 since March. However, these numbers don't entirely capture the full scope of bird deaths on campus, as often the corpses are intercepted by predators or UC maintenance staff. 
Some of the group's proposed solutions include surrounding building connectors with a temporary net during migration season, dotting windows in UV liquid visible to birds but not humans, and — funnily enough — hanging up pictures of cats and other predators. Canterbury added that while talks with the university have been positive, these solutions can be expensive and guaranteeing a source of funding has been difficult.
The duo plans to continue its research until graduation, hoping there will be progress or change when they leave the university. Conway said she encourages students to learn more about other organisms that surround UC to understand their importance on the earth. 
"We're not the ones here and we have to take care of them too," she said. 
Any student who may happen to stumble across a dead bird on campus can reach out to Conway and Ferdelman through their hotline number at (513) 401-5289.