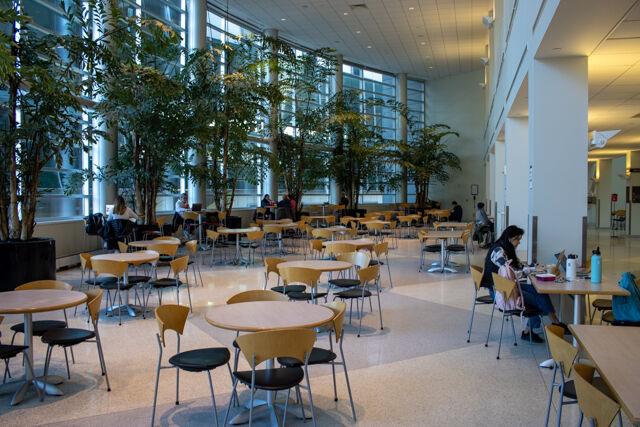 The new year comes with new and exciting expectations, possibilities and opportunities. Whether it's graduation, an upcoming class or meeting new people, there is so much to look forward to. Students were able to take their time over break to reset, learn something new and come back to the University of Cincinnati (UC) ready to take on the challenges of a new semester. 
When reflecting on the break and semester ahead, many students felt refreshed from their time spent away from school and appreciated the opportunity to try something new. Fourth-year history student, Megan Westermeyer, had the opportunity to travel with the Bearcat Marching Band to Dallas for the UC football playoff game.
Westermeyer explained the trip was high intensity with a tight schedule. The band made the trip in one day and had the chance to spend their free time exploring the city of Dallas. Westermayer also had the once-in-a-lifetime opportunity to perform at a college football playoff halftime show. Her favorite part was the Battle of the Bands between UC and the University of Alabama marching band.
"It was great to be able to show off the band's talent to people who genuinely appreciate marching bands; most of the audience were band families or those who just really appreciate marching bands and what they do," said Westermeyer. "The band was able to prove how excellent it is. It is also interesting to meet other college marching bands."
Westermeyer believes the trip offered her the unique reset she needed to look forward to the semester and have the chance to gain unique life experiences.
"I think having school not be in session allows for more time to experience these types of experiences," said Westermeyer. "I also think it gives the students time to have these experiences without having the stress of school as well."
After a much needed break from classes, many students, such as Sydni Samsa, a fourth-year nursing student, are looking forward to "having as much fun" as they can. For Samsa, this is her last semester at UC and she plans to make the most of her final semester.
"I'm hoping classes stay in person, I'm much more of an in-person learner than a virtual learner," Samsa said. 
Samsa, who co-ops at the University of Cincinnati Medical Center ER, is also looking forward to having real-world experience at the hospital. Samsa has a full schedule for this semester and knows this is some of her last chances to make the most of her college experience.
While she is excited for graduation, she knows she will miss Clifton when it comes time for that chapter of her life to come to a close. The atmosphere of Clifton is often hard to describe, many students fall along the line of "you love it, but you also hate it; you love to hate it." 
"I will miss the atmosphere, it's not like anywhere else," she said. "It's kind of bittersweet looking at my past seven semesters going into my eighth. There is nothing like being in Clifton."