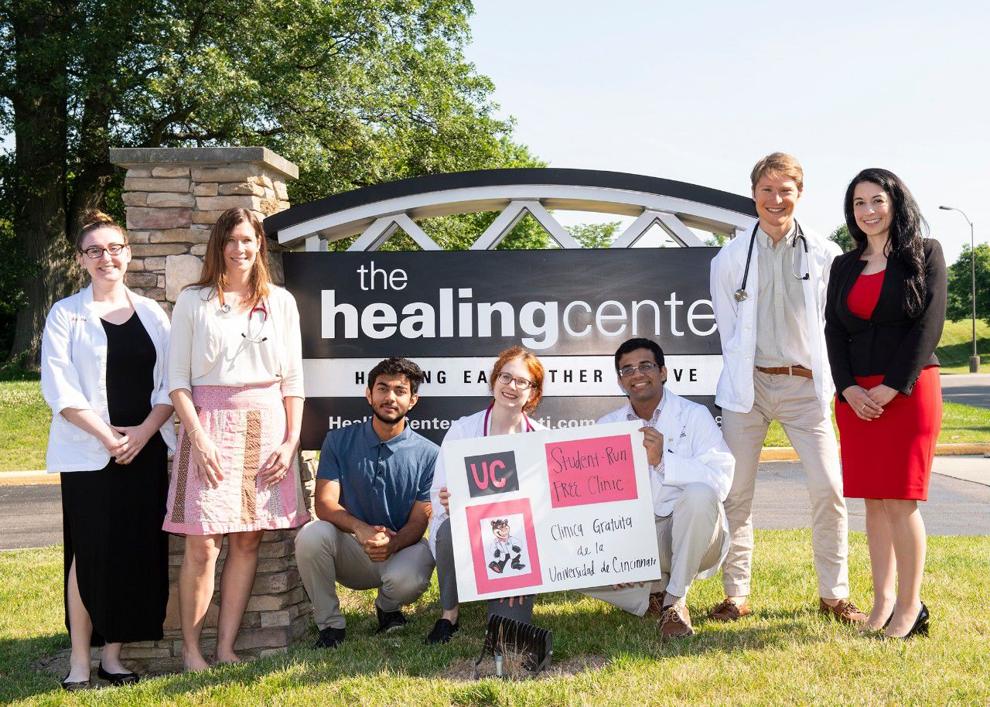 Students and faculty at the University of Cincinnati College of Medicine opened a free health clinic this summer to help local citizens without health insurance.
The clinic, which opened July 13, is located in the Healing Center in Springdale, roughly 20 minutes from UC's uptown campus. The clinic helps to provide care to uninsured residents around the Tristate area from 9 a.m. to noon every Saturday.
Maria Espinola, an assistant professor in the Department of Psychiatry and Behavioral Neuroscience, has for worked for more than three years to establish the clinic.
"There were a lot of things we had to figure out along the way," she said. "There wasn't enough money, there were some legal issues and we needed to find an understanding how we were going to operate within UC."
While the clinic is open to help any uninsured person in Cincinnati, the main target is native Spanish speakers who may encounter language barriers, Espinola said.
The Latino population in Greater Cincinnati is estimated to be 70,000 (including undocumented immigrants), of which 96% have reported experiencing barriers to health care, according to the U.S. Census Bureau. Twice as many uninsured persons live in Springdale, Ohio, than in the city of Cincinnati.
Espinola recalled her own struggles in accessing health care when she first immigrated from Mexico in 2001 with only $500 to her name.
"I experienced a lot of barriers to health care and traumatizing situations, trying to get help when I needed," she said. "So, I am very much an advocate for all marginalized groups that may experience this."
The clinic's workers were able to collect supplies over the duration of its establishment through fundraising and donations. The volunteer staff is made up of medical students and physician faculty from UC.
The clinic will initially operate an urgent care center handling flu, fevers and other minor injuries that can be treated in one visit. As the clinic acquire more services, the staff hopes to expand to be able to help the community for more long-term treatments.
"Our long-term goal is to become a comprehensive primary care clinic," said Joseph Zegar, a second-year medical student.
The Healing Center is a community partner with UC College of Medicine, providing opportunities for medical students to gain firsthand experience in the community. The clinic was created to expand on the college's services and provide culturally competent care and collaborate across health sciences fields.
"The clinic has called on pharmacy students, nursing students, medical students, undergraduates at UC and faculty from those respective departments to both volunteer as well as contribute to the operations behind-the-scenes," said Shawn Krishnan, a third-year medical student.
Along with aiding the uninsured, the clinic has also helped UC students develop leadership skills and cultural competency.
"[The students'] initiative is incredible," Espinola said, "I can't tell you how many obstacles they have had to overcome to keep moving forward. That entire process will help them in the future as they become leaders in our health care system."