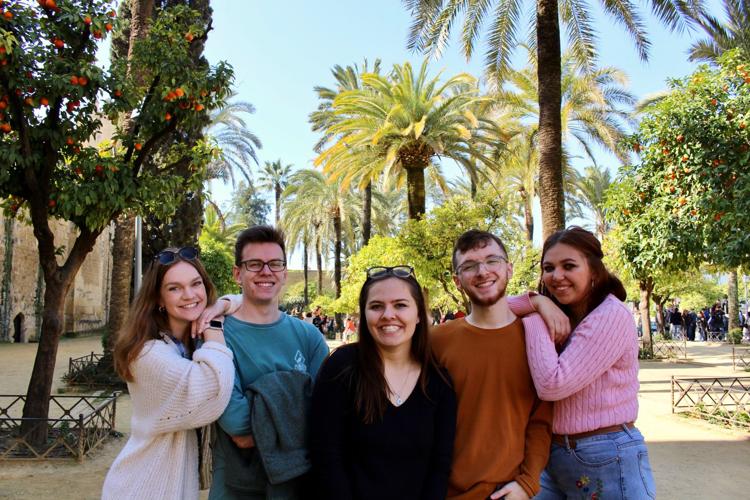 Due to the global outbreak of COVID-19, the University of Cincinnati continues with travel restrictions for study abroad and international students and scholars.
UC has canceled and prohibited all study abroad for the entirety of the summer session.
"While study abroad has been suspended through the summer session, UC continues to monitor the COVID-19 crisis with the well-being of our community in mind," said Ryan Meyer of UC International Programs.
Since students cannot visit face-to-face, remote study abroad walk-in hours are being held with no appointment necessary.
"UC International Programs remains available to answer questions for when the world is ready to travel again," Meyer added.
Although students are prohibited from studying abroad this summer, they will still receive the study abroad credit for the course they finished.
Maddy Klug, a second-year student studying business analytics, was supposed to travel to Germany May 1-10 before the cancellation. Instead, she has been watching travel videos of various locations she was supposed to visit in Germany to take the place of the actual trip.
"Then we write reviews on what we liked and what we want to visit in the future if we ever get the chance," Klug said.
Klug was also supposed to give a presentation to Crown Equipment, a German manufacturing company, while abroad. Students are still doing the presentations, but instead recording themselves from home and sending the video to the professor.
A handful of UC students will lose their opportunity to study abroad this summer, but numerous students were forced to come home during the middle of their studies.
Heather Wardwell, a second-year medical sciences major, was spending the semester in Madrid, Spain when her program was canceled. She was given one week to leave before her student visa became invalid.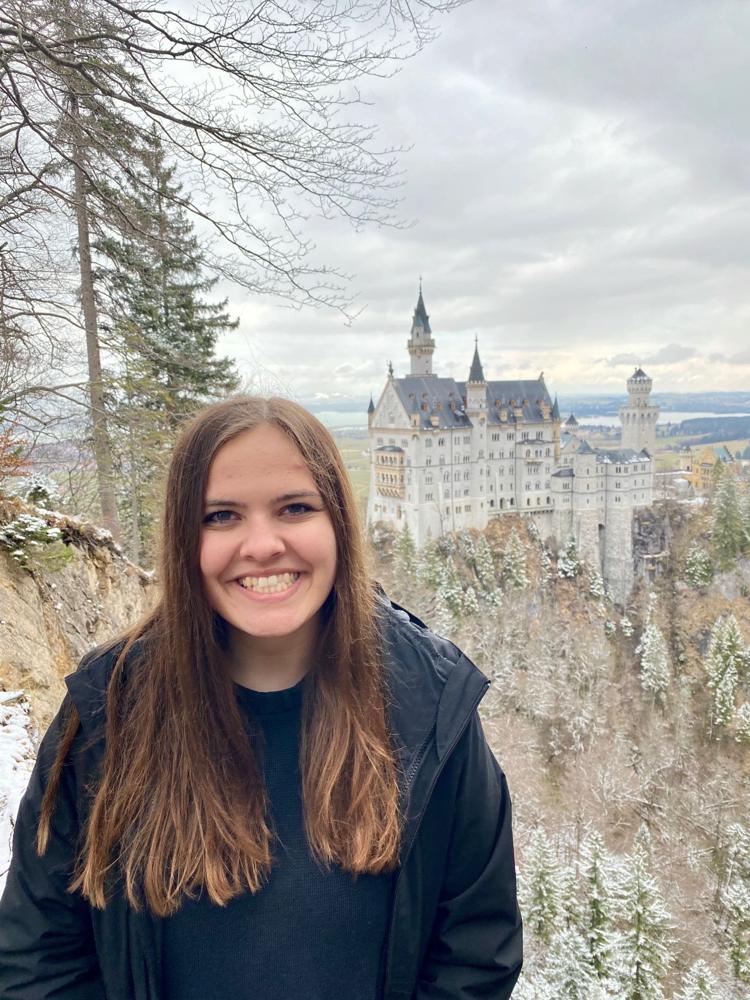 Wardwell would have to cancel various trips including riding camels in Morocco, visiting Florence and Rome for spring break and camping under the stars in the Sahara Desert.
Wardwell describes the situation in Spain compared to the U.S. as a "strict lockdown" where entire cities closed, even in parts of Italy. The day before she left, all restaurants and businesses closed besides pharmacies and supermarkets.
"My professor says the highlight of her day is taking out the trash because she gets to go outside for five minutes," Wardell said.
Luckily for Wardwell, there is only a six-hour time difference between Cincinnati and Madrid. However, it can be tricky for classmates who live on the East Coast where it is a nine-hour difference.
Professors have been flexible and promised they wouldn't hold any classes earlier than 8 a.m. California time, Wardell added.
When Wardwell began her trip back to the U.S. on March 14, she described the plane ride as "something out of a movie".
"The CDC boarded my plane and only 20 people were allowed to get up at a time," Wardell said. "You just have all these people in big masks and gloves boarding your plane, it was weird."
Once home, Wardwell had to report her temperature twice a day, in the morning and at night, to the Clermont County public health department for a week as well as quarantining for the standard 14 days, despite having no symptoms or signs of COVID-19.
Furthermore, international students are facing challenges to the point where there are too many to list.
According to Ronald Cushing, director of UC International Services, one big challenge is that U.S. embassies are not open. This means that new students trying to study at UC in the fall can't apply for visas and current students with expired visas, who have returned to their home countries, can't renew them to return.
Even if the embassies and consulates reopen soon, there will be long delays to get an appointment, Cushing added. UC is working on developing options for online instructions for the students who might be affected by these issues.
Another big challenge, Cushing states, is many students who want to go home, can't because of the lockdowns implemented by their own countries.
"We have students here dealing with the pandemic on their own, with no family and little we can do because of the stay-at-home order," Cushing said.
Cushing also noted that a major concern will be those who have financial need as a result of the pandemic. He believes that UC will likely have large numbers of students who won't be able to pay their tuition, fees or support living expenses.
About 30-40% of international students have moved home, but the rest remain at UC or off-campus in their own living arrangements.
Students were provided with the opportunity to live on-campus if they could not or did not want to go home. UC has made arrangements in two dedicated dorms for both domestic and international students living on-campus.  
Despite the fact that international students could live on-campus if they chose to, third-year English literature student Katie Chattell made the decision to go back to the UK. Chattell is from Kent, a county below London, and she decided to go home when she noticed the strict travel restrictions. She had concerns of getting stranded because of the travel ban from Europe and the UK, and knew she had to get on a flight as soon as possible.
"I basically called my airline in a panic and within two days I'd packed up my whole room and said goodbye to Cincinnati," Chattell said. "It happened so quickly so I didn't get to say a proper goodbye to everyone."
Despite having to manage the typical challenges of virtual classes with the time difference, Chattell describes the COVID-19 situation in England as "quite scary." 
England is still suffering from hundreds of deaths a day and they are entering their fifth week of lockdown, Chattell said.
It is rumored that a number of states in the U.S. have plans to reopen as early as May 1.
"I don't think lockdown will end for a while so it's crazy to see some states in the U.S. already opening up businesses," Chattell added.