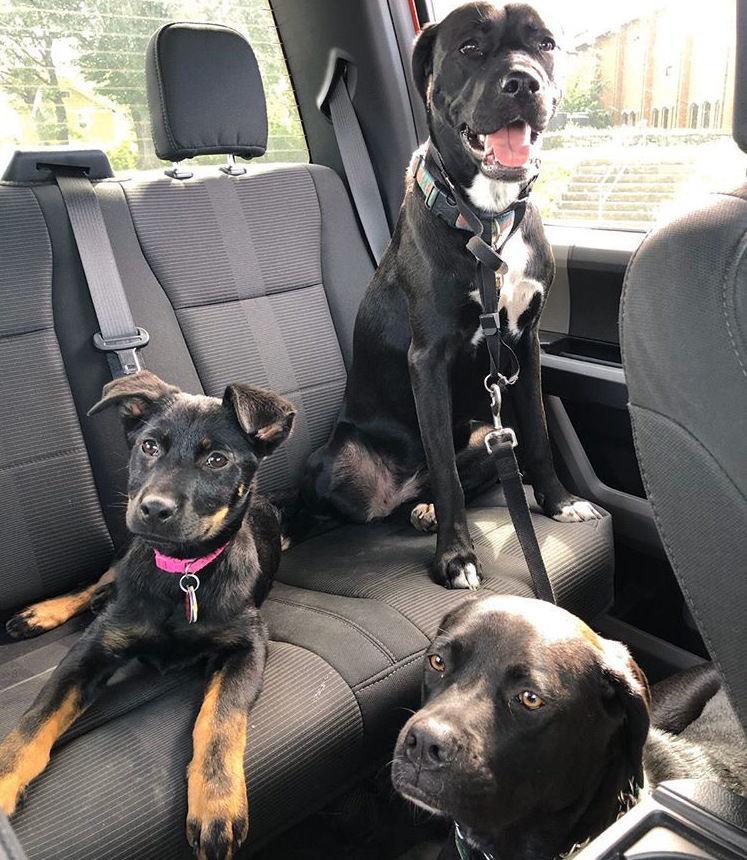 While most college students are running on cheap caffeine, barely getting enough sleep and eating cereal for breakfast, lunch and dinner, Gabrielle Beyrer is busy raising a house full of rescue animals. Beyrer, 21, a communication student with plans to graduate in May, has more animals in college than most people will have in their entire lives.
Currently, Beyrer's house is home to three dogs: Nelly, Rosie and Wendy; two rabbits: Henry and Moose, as well as another foster rabbit named Dash, one cat – Charlie Day, and finally, a hedgehog named Peepa.
"Unfortunately, my betta fish, Gordon Ramsay, passed away [in January]," Beyrer said. Within 2019, Beyrer rehabilitated two ferrets, rescued a cat and a ball python; all animals now reside in loving homes.
In late 2019, Beyrer decided to make the switch from store-bought kibble to making her own homemade pet food when she looked at the contents and found ingredients she wouldn't eat herself, like corn gluten meal.
"I think that animals should be treated with the same respect and importance as humans," Beyrer said. "I wouldn't feed my kids the same processed food for every single meal, so why would I do that to my animals?"
To make sure they are getting the added nutrients and vitamins that go into store-bought food, Beyrer still feeds her pups kibble on occasion, but she likes to control the majority of what goes in their bodies.
"A healthy diet means a healthy dog, which means less vet visits," Beyrer said. However, Beyrer emphasizes the importance of doing research since each dog has a different lifestyle and diet.
When it comes to making at-home pet food, Beyrer relies on two things: a crockpot and Tupperware. Three crockpot meals of dog or cat food are made throughout the week, and any extra goes straight into a Tupperware and into the freezer.
Grocery shopping happens once a week, for both humans and animals alike, and Sunday evenings are devoted to chopping vegetables and meat for the meals that week. Beyrer likes to diversify what she makes each time so that it does not get boring and to avoid feeding the dogs too much of one nutrient.
Beyrer met her first dog, Nelly, in November of 2017. Rosie followed later in spring of 2018, and Wendy was adopted last, in summer of 2019. When Beyrer and Nelly first met, Nelly was an extremely nervous dog. But after living with her new family, "she's improved 90 percent," Beyrer said. Although Nelly still gets anxious in crowds and around new people, she's learned coping mechanisms to deal with that anxiety.
While Nelly, Rosie and Wendy range in size and breed, all three of them are black. Black dogs are the most overlooked color of dog when being adopted, which is part of the reason why Beyrer likes them so much. People tend to be drawn to dogs that have prominent features, like the classic Golden Retriever, because they are more emotive and photogenic, as opposed to animals with black fur, black noses, and black eyes.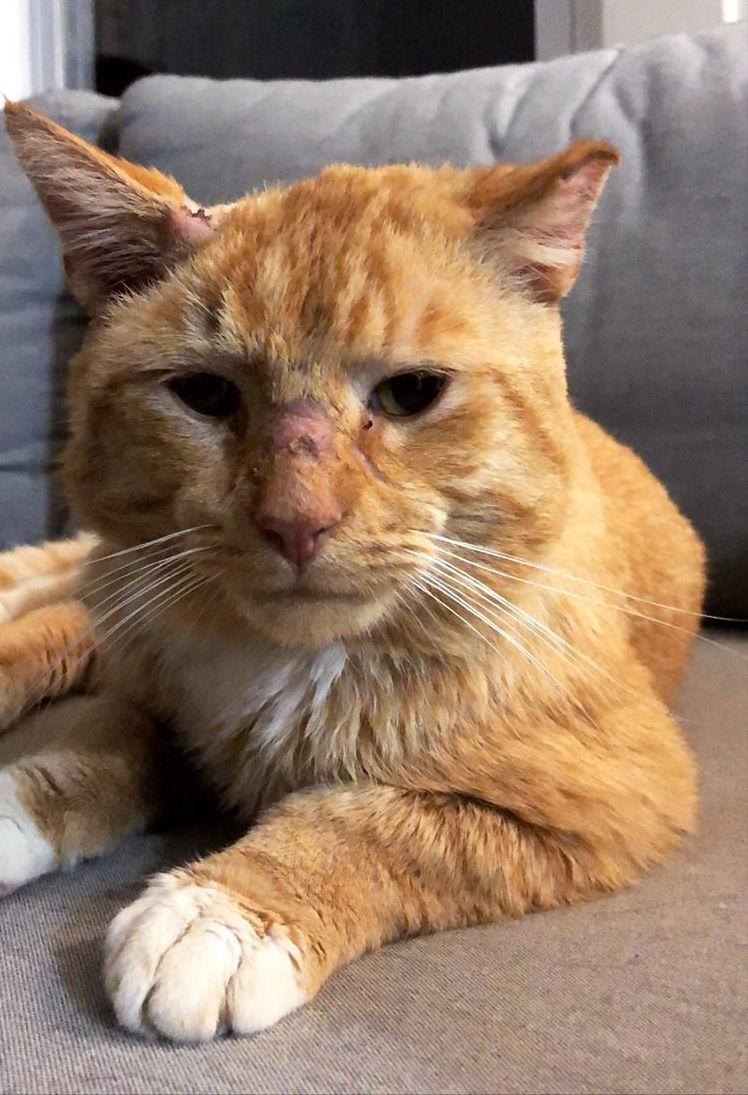 As the evidence shows, Beyrer is particular when it comes to naming her pets. "Most of my animals have regular people names […] I think it's strange to name a living thing after something random, for example, food," Beyrer said. "Would you name your child Oreo? Or Snickers?"
Beyrer gets many of her animals from Facebook groups, something she admits is odd, but quite helpful. Many of these groups receive formal postings from shelters, as well as regular people looking to rehome their animals due to unforeseen circumstances. The latest resident of the Beyrer household is a stray cat that Beyrer's younger sibling found in a Wendy's parking lot.
"He was really pathetic and frazzled looking," Beyrer said. "His fur was caked in either blood or mud and he was begging for chicken nuggets to snack on." Since he was found living in the garbage, the cat was lovingly gifted the name of Charlie Day, a nod to the actor from "It's Always Sunny in Philadelphia."
After taking him to the veterinarian, Charlie Day had no microchip, wasn't neutered, suffered from fleas and had multiple head and face wounds. Based on how worn down his paw pads were, the vet guessed Charlie Day had been an outside cat his entire life.
At the Ohio Alleycat Resource, Charlie Day was given his shots, treated for his wounds and neutered free of charge. But he also positive for Feline Immunodeficiency Virus (FIV), a virus that weakens the cat's immune system, making them more susceptible to diseases and infections. Because of his FIV, Charlie Day has a better chance of living a full life indoors, rather than continuing his previous lifestyle of being an outdoor cat. Therefore, despite Beyrer's allergy to cats, Charlie Day will be sticking around.
But raising and fostering so many creatures does not come easy or cheap. Beyrer's biggest support system is her partner of one year, Garrett Welch. When they first met, Welch had zero pets and Beyrer had five. The two now share a house and Welch has assumed the role of co-caretaker, assisting in the everyday feeding, walking and cleaning. 
Outside help also comes to the rescue. Beyrer's younger siblings and friends often stop by to feed and check on the animal crew throughout the day, something Beyrer can't express enough gratitude for.
If Beyrer goes on vacation or needs to leave Cincinnati, she either plans dog-friendly vacations, and has friends stop by throughout the day to care for the smaller animals, or her friend, and number one babysitter, Blake, becomes a live-in dog nanny.
Both Beyrer and Welch work full-time in order to afford vet bills, food, toys and day-to-day supplies. To be fully stocked, "We go to three different pet store locations and order from two additional websites," Beyrer said. Carefully watching what her dogs eat by making homemade dog food is just one of the ways Beyrer attempts to keep her vet bills.
Before moving into a house in Madisonville, Beyrer lived in a small apartment with all her animals. For the last month of her lease, she had four dogs, a cat, two rabbits, a snake and a fish. "I'm a landlord's worst nightmare," she said.