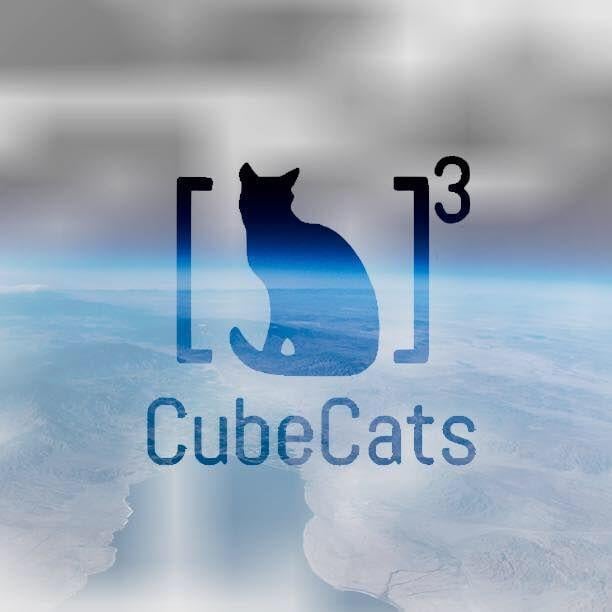 At the University of Cincinnati (UC), the sky is the limit when choosing clubs and activities to participate in while at school. Or the sky was the limit. Founded in 2015, UC CubeCats is a campus group with a mission to send a real satellite into orbit. This student-led, technical engineering organization is providing students with hands-on experience in the world of spacecraft engineering.
The CubeCats program is divided into two subsections: CubeSat and Cubecats Applied Training in Space Exploration (CATiSE). Both programs offer similar experiences for students to get hands-on experience but have different focuses and levels of expertise involved. Jazz Rosen, a graduate student with a master's in aerospace engineering, explained CubeSat as the main event, while CATiSE is more of an onboarding program.
"The CubeSat Program is the bread and butter of the club," said Rosen. "Here, we design a specific type of small, standardized satellite called a CubeSat. These satellites are really cool because they conform to a size factor of 10 x 10 x 10 centimeters, called a 'U.'"
Since these satellites are smaller, it makes for an affordable and relatively simple project for the CubeCats. Before first-year students are thrown into this process, though, they have the opportunity to learn all about the design process and how it works through the CATiSE program. 
"CATiSE acts as a fun learning program to smoothly transition all the new members to the CubeSat Program," said Rosen. "CATiSE projects are usually a high balloon project with a dedicated payload. The best part of CATiSE is that all first-year students get a chance to ideate and form their own mission."
Past projects with CATiSE have included baking a pizza at 90,000 ft. and verifying the science behind the Disney movie "Up." Kartikey Pandey, a fourth-year student in computer engineering and vice president of CubeCats, has taken on some sky-high expectations for CATiSE.
"The CATiSE mission this year is called Project Tuxedo. We are aiming to do the world's highest egg drop and record a 360-degree video of the whole flight," said Pandey. "Egg drop challenges have been a popular exercise in high school for STEM students. However, Project Tuxedo is going to take this challenge to the next level."
Their goal for this egg drop is to reach an altitude of 100,000 feet. They estimate the project will take close to seven hours. 
CubeSat, meanwhile, is currently working on two different satellite projects.
"The first CubeSat is LEOPARDSat-1, which stands for Low Earth Orbit Platform for Aerospace Research and Development Satellite 1," said Rossen. "The objective of this mission is to study the effectiveness of carbon/polyethylene composite materials for use in radiation shielding applications." 
Rossen says this information is important to research since radiation can be a major health risk for astronauts. Their satellite will help determine if this group of material will be safe to use for future missions. 
The work of these students isn't just for fun, though - they are making a real-world impact as well. LEOPARDSat-1 has been selected for a guaranteed cost-free launch to space by NASA, set for 2023.
"This has been an amazing step forward for LEOPARDSat-1, as this demonstrates that our design has matured enough to convince NASA that we have a worthy mission," said Rossen. "This is an amazing accomplishment considering that our satellite is being exclusively designed by students at UC."
CubeSat's other main project is Harmful Algal Bloom Satellite 1 (HABSat-1). As indicated by its name, this satellite is meant to track any harmful algal bloom (HAB) occurring in Lake Erie and other Great Lakes as well. 
According to Rossen, the goal of this project is to help researchers understand the formation and behavior of these HABs by more frequently imaging the Great Lakes. CubeCats has partnered with UC Geology and Nasa Glenn to develop this further.
The passion these students have for their work is nothing short of inspiring, especially considering how these projects come from a labor of love and passion for learning. A word many members used to describe this group is "opportunity." 
Matthew Verbryte, a graduate student in aerospace engineering and engineering mechanics, knows that this group provides him a chance to explore the industry he's chosen and has assured him that he's in the right place.
"UC CubeCats has been an amazing opportunity to work on something I'm passionate about, an opportunity that I wasn't sure I'd ever get to have," he said.
Verbryte has long been passionate about space exploration, ever since he was a child. However, he pursued his selected field during a downtime for space travel. The retirement of the Space Shuttle left a hole where his interest in engineering lay.
"I was somewhat pessimistic about [opportunities related to space], even in the first year or so of graduate school, but that was when I found out about CubeSats, soon after it was started," said Verbryte. 
Finding a place where he can channel his passions while gaining valuable research and field experience is an opportunity he hopes other students can take on as well. The possibility for growth, both in a professional and emotional sense, is why students find themselves returning to this group year after year.
"I stayed in the club throughout all these years for one simple reason: the opportunity to grow. CubeCats provides its members tons of opportunities to develop your technical as well as leadership skills," said Pandey. "I have grown as a person, as an engineer, and definitely as a leader."
It takes a dedicated strategy to make a group like this work. Rossen compares the work of CubeCats to that of a game of chess. 
"Chess is often very intimidating to new players due to the amount of piece movements you have to learn and the strategic complexity of the game," said Rossen. "So too is the process of spacecraft development very complex and intimidating to inexperienced engineers."
The game, though challenging, is still fun and exciting when strategies go according to plan. The reward of winning this game is potential internship opportunities, research opportunities, and of course, a group of people you bond with forever. Verbryte gets excited when thinking of the work he's doing.
"I don't know if it has to be said, but there's a certain 'cool factor' to spaceflight," said Verbryte. "I jumped on the opportunity and haven't regretted it, in spite of some of the challenges we have faced as an organization."
For students who are interested in joining UC CubeCats, Verbryte urges students to check their website. The club is open to students of any majors, with any level of interest.