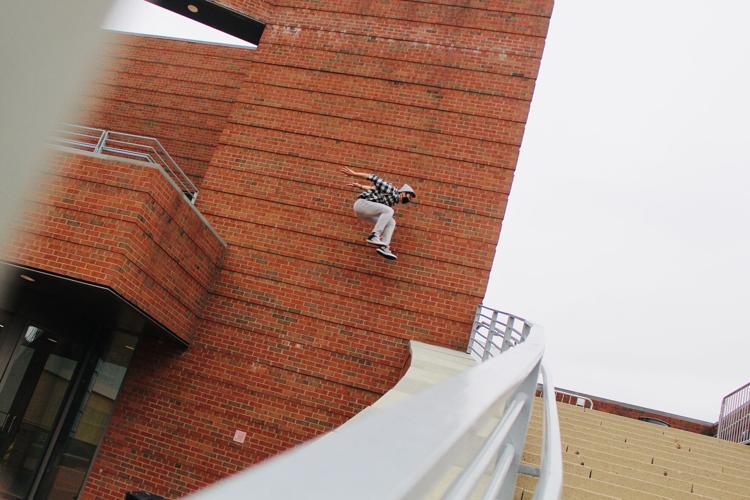 A first-year electronic media student, Ethan Guzman, at the University of Cincinnati (UC) has found a unique passion as a parkour athlete. 
Guzman was born in Portsmouth, Ohio but moved to Columbus at the age of nine. When he turned 12, he relocated again to Cincinnati. As a child, he played multiple sports such as wrestling, swimming and tennis. Although he excelled in each sport he participated in, Guzman did not have a passion for any of them. 
A few years later, he would find his true passion and begin his journey as a parkour athlete at 15 years old. "I was obsessed with Spider-Man as well as 'Assassin's Creed.' I was just hooked as soon as I started training it," said Guzman. 
Within the first week of training, Guzman knew that he wanted to be a professional parkour athlete. "It makes me the happiest that I've ever been," he said. 
He participated in parkour throughout high school and wanted to further his training in Cincinnati due to the many connections he made in the parkour community. By attending UC, he can focus on his academics and achieve his personal goals in parkour.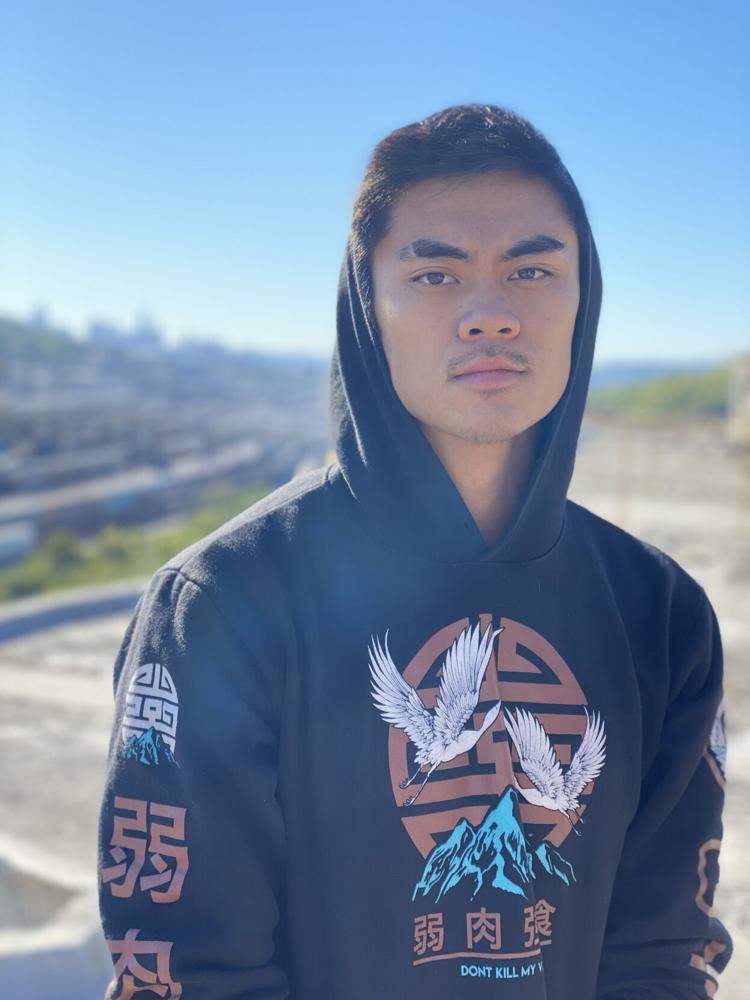 "Parkour is the art of movement, so it's moving through an environment creatively and efficiently with a main priority of safety," said Guzman.  
According to Guzman, if parkour were only about safety, it would be similar to walking up the stairs. However, an example of safely and efficiently would be running up the wall and grabbing a ledge to get from point A to point B a few seconds faster. 
Guzman also does a variation of parkour called free running that includes the splits and acrobatics, which is more common in his online videos. "That's where more of the creativity comes in, and that's what I really enjoy doing," he said. 
Guzman follows a set schedule to thrive in parkour, where he trains every other day for about two hours. As a result of his hard work, he was scouted to compete in the first United States edition of World Chase Tag, an international championship for competitive parkour. 
The professional tag competition was held on the NBC Sports Network (NBCSN) last month. World Chase Tag reached out to multiple parkour brands and companies and asked them to create teams. Since Guzman is an ambassador for American Parkour, he was recognized by the organization's ambassador leader to compete on the B Team to represent American Parkour in World Chase Tag. 
Guzman was proud to celebrate with his team all the way to the semifinals. "[It was] very physically tiring, but still extremely fun because they were all parkour athletes," he said.
However, competing in World Chase Tag wasn't his first competition. He's competed in various competitions on a local, regional and international level since 2017. In 2018, he competed in his first international competition in Sweden. 
Guzman has placed top 10 in all of his international competitions and won first place in his regional competitions. 
"I don't do [parkour] because it makes me look cool. I don't do it for the money. I do it because the act of doing it makes me feel fulfilled and satisfied with being alive," he said. 
His favorite part about parkour is the family-oriented community and the creativity of the sport. "The parkour community is very supportive, and the reason for that is because we are all on our own journey," Guzman said. 
He is currently working with trampoline parks called Defy, a brand in the United States and the United Kingdom. Guzman is also a parkour trainer at Swift Movement Studio, about 10 minutes from UC. 
Students interested in parkour should be on the look out for the new parkour club that Guzman will be starting in the near future at UC. The parkour club will be open to all levels, including beginners. 
For more information or interest in parkour, watch Guzman's YouTube videos or through his Instagram, @ethantwistz.