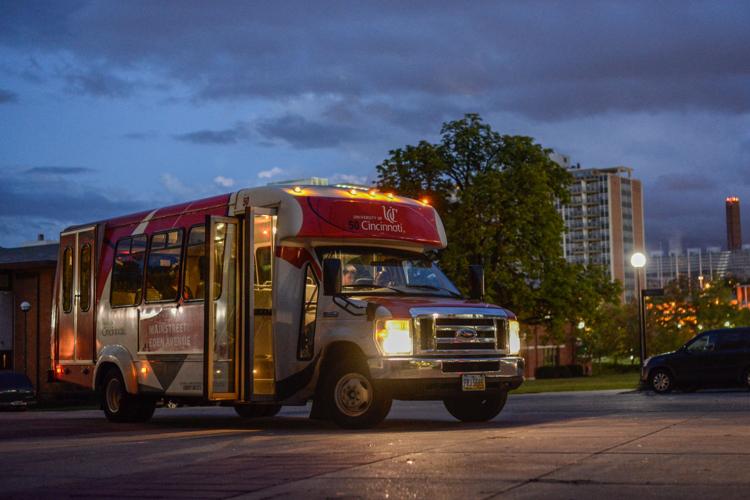 Ridership on the University of Cincinnati's (UC) Shuttle Services has experienced sharp declines during the coronavirus pandemic.
Compared to last year, shuttle ridership at UC has declined by as much as 85% over the course of fall semester, according to weekly ridership data. From the beginning of fall semester to Oct. 4, Shuttle Services has transported 16,975 passengers, that's down from the 111,068 passengers transported over the same period in 2019, data shows.
It's unclear exactly what caused such a large dip in ridership this semester, though the pandemic is a likely culprit.
Beth Rains, director of grounds, moving and transportation at UC didn't respond to requests for comment from The News Record.
From April to June, public transit ridership nationally has experienced an overall decline of just over 76%, according to data from the American Public Transportation Association.
Though rail and trolleybus ridership experienced the sharpest declines, bus ridership over this period was down 65% overall, data shows. Bus ridership was down nearly 63% for the Southwest Ohio Regional Transit Authority – which operates the Cincinnati Metro, data shows.
While the data only shows a correlation between the pandemic and declines in ridership, UC's Shuttle Services has had to make a number of operational changes due to COVID-19.
Six of the total 13 shuttle routes have suspended operations during the fall semester, according to the Shuttle Services' website. The remaining seven routes have been given new hours of operation.
Hours of operation for the upcoming spring and summer semesters have yet to be announced. Shuttles do not operate during academic term breaks, according to the website.
Shuttle Services has also implemented a number of pandemic protocols. All riders are required to some variety of face covering before and during shuttle rides, the website states. Shuttle Services does not hand out masks and those without are not allowed on university shuttles.