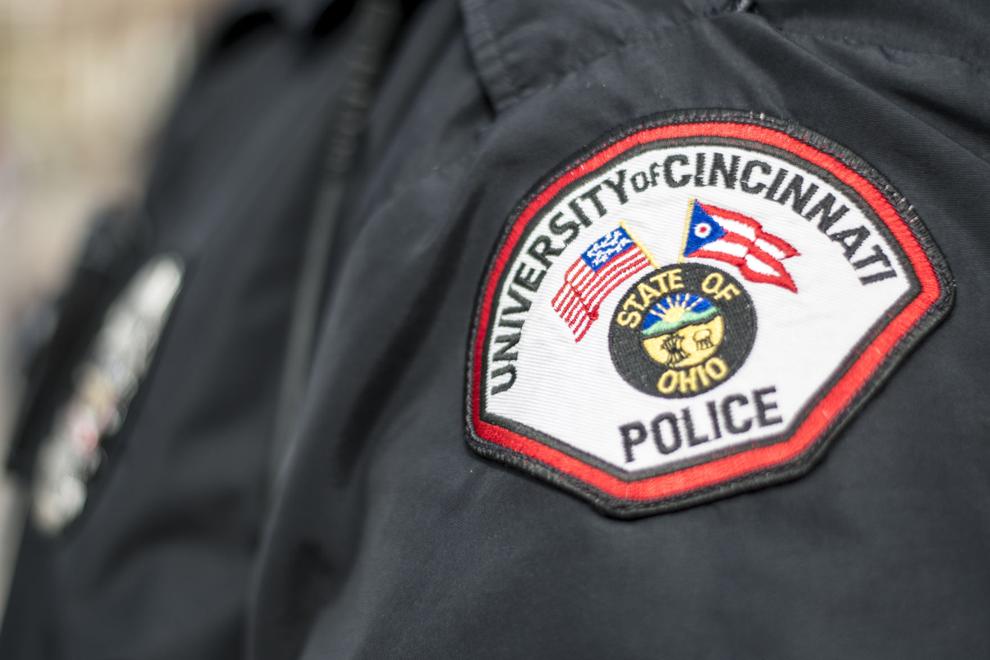 The University of Cincinnati (UC) is seeking input from the campus community regarding its search for a new director of the Department of Public Safety and police chief. 
Bleuzette Marshall, vice president for equity, inclusion and community impact and chair of the Director of Public Safety Search Committee, sent an email to students Tuesday night asking them to complete a survey before 5 p.m. on Nov. 12. 
"Our search committee welcomes your input in sharing the characteristics, experiences, and values that you deem to be important in a successful candidate," Marshall wrote, adding that student responses may be used to evaluate candidates and create interview questions. 
James Whalen, the university's current chief of police and director of public safety, is stepping down from his post early next year. UC President Neville Pinto announced Whalen's retirement last month in an email to the campus community. 
"Director Whalen has been instrumental in multi-year reforms to UCPD's policies and practices, furthering and sustaining a culture of inclusion, accountability and transparency following the tragic killing of Samuel DuBose," Pinto wrote. "He was and is widely recognized and known as a persistent and successful advocate for community engagement as the key to good public safety measures."
Samuel DuBose was shot and killed by former UC police officer Ray Tensing during an off-campus traffic stop in July 2015. Tensing was prosecuted but never convicted.
During his tenure with UC, Whalen presided over the implementation of nearly 300 recommendations from Exiger, a third-party regulatory technology and compliance services provider, in a top-to-bottom overhaul of the department following DuBose's death.
Whalen has had a long and decorated career in policing. He joined the Cincinnati Police Department in 1986 serving in numerous leadership roles and before that, he served as an officer with the Miami-Dade Police Department in Florida.
He initially joined UC as director of public safety in 2015 but he assumed the role of chief of the University of Cincinnati Police Division (UCPD) after former Chief Maris Herold accepted a position as chief of police for the City of Boulder, Colorado.
"I want to personally thank Director Whalen for always striving to do and be better and for his recognition that more progress is and will always be needed when it comes to the role of policing within our communities," Pinto wrote.
A nationwide search for Whalen's replacement is currently underway. Student, faculty, staff and community representatives on the search committee include:
April Gable, president, Undergraduate Student Government
Dominique Tanner, president, Graduate Student Association
Greg Loving, chair, Faculty Senate
Larry Johnson, dean, CECH
Heidi Pettyjohn, chair, Staff Senate
 John Andrew West, judge (retired) and chair, UC-UCPD Community Compliance Council
Greg Baker, past executive director of the Cincinnati Initiative to Reduce Violence, member of the UC-UCPD Community Compliance Council, and retired director of police community relations at UC
Debra Merchant, vice president, Student Affairs
Teresa Theetge, executive assistant chief, Cincinnati Police Department
Lori Ross, vice president, Legal Affairs and General Counsel
The survey is comprised of three questions largely asking about desired attributes for candidates.  Students interested in filling out the survey can do so here.