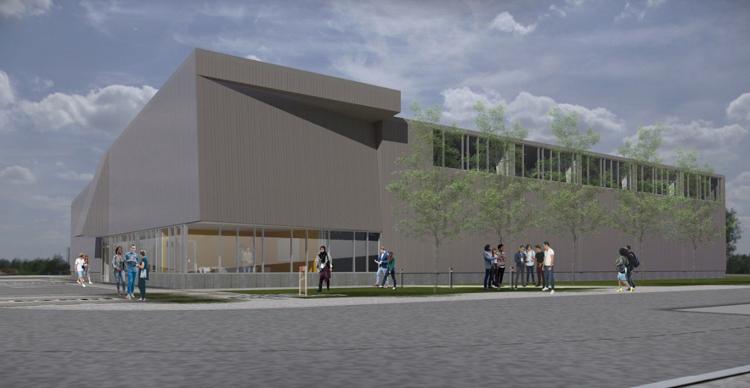 The University of Cincinnati board of trustees approved a $2.5 million studio and working space for DAAP's fine arts and art education graduate studios.
UC will construct a one-story structured frame clad in steel at 425 Riddle Road, across from DAAP. The new facility will feature "at least 25 studios, a maker space for on-site fabrication of works and an exhibition space to hold critiques and to showcase students' work," according to a news release. The space will be ready during Spring 2020.
Kate Bonansinga, director of the DAAP School of Art, told UC News that fine arts graduate students currently rent space on Reading Road, which will be repurposed by the National Institute of Occupational Safety and Health (NIOSH).
"This new studio means more than just dedicated, interdisciplinary space for the next generation of fine artists and educators," Bonansinga said in the news release. "It embodies UC's investment in the role of the arts within a research university, which will ultimately attract even more inventive minds and nourish the important role of the arts in our wider scholarly, creative community."