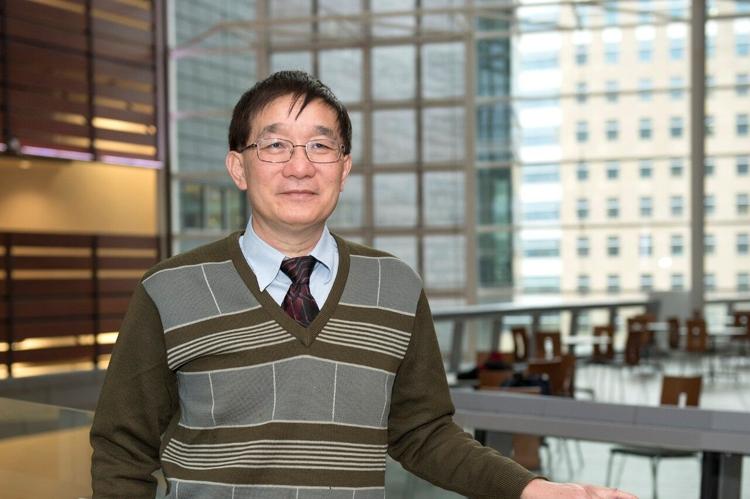 A new study conducted by a researcher at the University of Cincinnati (UC) has uncovered issues with the use of remdesivir as a treatment for COVID-19. 
The study, published in Fundamental & Clinical Pharmacology late last month, states that remdesivir, a commonly used antiviral treatment for COVID-19, "irreversibly inhibits" an enzyme responsible for the breakdown of a number of medications. 
"This enzyme normally breaks down and activates medicines in certain antivirals or inactivates other medicines such as in certain anticoagulants," Bingfang Yan, a professor at UC and the study's lead author, said in a press release. 
Antivirals are used for fending off viruses whereas anticoagulants work to stop blood clotting.
Yan said remdesivir is often over prescribed, as intravenous injections are only effective in patients who possess a specific enzyme and can even prevent other antiviral drugs from working. 
That means some COVID-19 patient's ability to breakdown antiviral medications could become compromised without them ever experiencing the intended effects of remdesivir. 
The treatment can only be administered to patients through injection, according to guidance from the Food and Drug Administration (FDA). 
"Clearly, the treatment should be used for the right patients and in the proper dosages with care when used in combination with other medications," Yan said. 
Remdesivir received emergency use authorization from the FDA in May to treat adult and child patients hospitalized with severe cases of COVID-19.  
According to a report from the New York Times, remdesivir was the first drug given approval to treat COVID-19. 
In late August, that authorization was expanded to include all adult and child patients hospitalized with lab-confirmed cases of the virus. 
However, the World Health Organization released a statement in November advising against the use of remdesivir, citing "that there isn't enough evidence to support its use."
This recent study poses further questions about remdesivir's safety and effectiveness as a widely-used treatment for a disease that's claimed the lives of nearly 2 million people worldwide. 
As of Jan. 8, there were 131,889 people hospitalized with COVID-19 in the United States, according to data from the COVID Tracking Project. 
In Ohio, a total 40,787 have been hospitalized with COVID-19 since the pandemic began in March, according to datafrom the Ohio Department of Health.
There have been a total 1,945 confirmed cases of COVID-19 have been recorded among students at UC since campus reopened in August, according to the university's COVID-19 dashboard. 
The university does not keep record of the number of students who have been hospitalized with COVID-19.