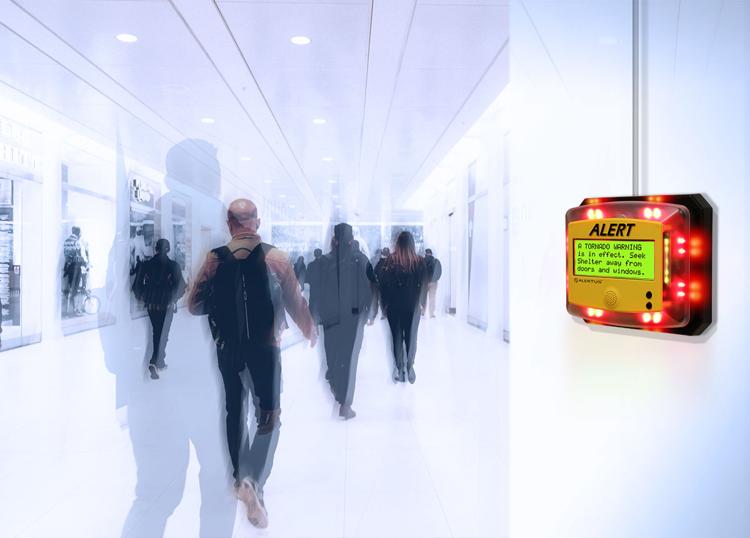 The University of Cincinnati Department of Public Safety will implement a new platform for emergency notifications next month.
Public Safety has been in the process of implementing a platform called Alertus to reach the campus community, which it publicly revealed last year. Currently, the department uses Rave Alert, a system which sends text messages, emails and notifications in the Bearcat Guardian app in the event of an emergency. Public Safety also uses Twitter and digital signage to notify students. 
Beginning in January, the Rave Alert system will be integrated with the Alertus Mass Notification System, said Ed Dadosky, director of emergency management and business continuity at UC. This will allow Public Safety to share emergency notifications on university desktop computers, college cable television, stadium scoreboards and Alerus Alert Beacons — small devices mounted on walls that can display a custom message in emergencies.
The new system was tested Wednesday, Dec. 4 at noon. Alertus is currently in service and will be continuously reevaluated and adjusted moving forward, said Dadosky. UC will test the system throughout its campuses at the beginning of each semester and as needed to ensure optimal performance.
The university decided to partner with Alertus because of its proven track record that provides emergency alerts. The company works with a number of other companies to provide services, including Blackboard Connect. The project is an ongoing partnership that includes UC Public Safety, UCIT, Campus Services, Facilities Management, the Department of Planning, Design and Construction as well as UC Athletics.
"The combination of Rave with Alertus is an emergency message system enhancement," said Dadosky. "UC Public Safety is committed to identifying the latest technology innovations that will reliably achieve improved safety for students, faculty, staff and visitors to UC campuses."
The project was reviewed several times by the University Emergency Management Advisory Committee comprised of about 60 members representing faculty and staff at UC, according to a university news release. Various university information technology committees and departments will continue to receive project updates to ensure the university-wide alert system integration.