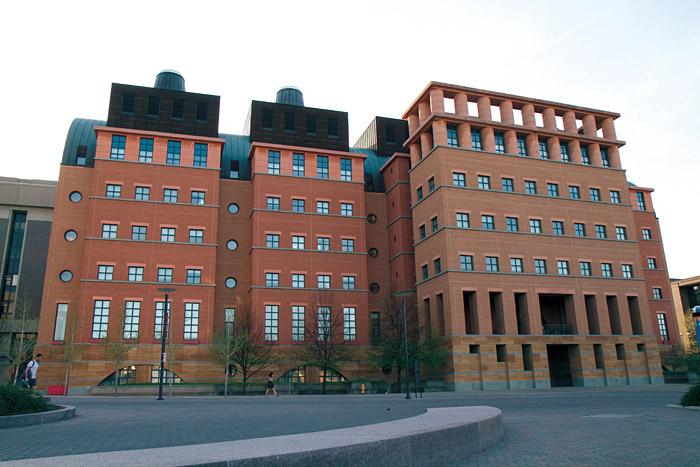 In 1995, the University of Cincinnati (UC) was developing different student programs, in collaboration with the university's faculty development council. Engineering professor Dr. Urmila Ghia had the idea to initiate a program that would benefit women in STEM.  
After several years in the making, the WISE (Women in Science and Engineering) program was officially initiated. WISE is a program designed to engage women and promote their success in STEM fields. During the 12-week program, students take on a research project of their choosing, and participate in academic conferences. 
Through the program, students have researched how skin ages, how noise pollution will affect a future where drones deliver our packages and the cosmic microwave background, which looks at the conditions of the universe right after the Big Bang. 
The research experience has proven to make a substantial difference in the lives of students who participate in WISE. Since WISE was founded 22 years ago by Ghia, every student who has participated in WISE has graduated from UC. 
UC alumna Abby Koehler spent her time at WISE working with a radiation oncologist. Together, they researched white blood cells in patients who previously had cancer treatment. 
"I gained a lot of perspective on research," Koehler said. "It was probably one of the highlights of my undergrad career." 
Koehler said she has benefited from having research experience in a mostly female environment. 
"When I talk to my guy friends, they joke about how there's not a 'MISE,'" said Koehler. 
Why isn't there a MISE? According to the American Association of University Women (AAUW) Research and Data, women make up only 28% of the STEM workforce. The data also says men in STEM have annual salaries that are nearly $15,000 higher than women. 
The lack of women in STEM is hardly news to anyone, and programs encouraging girls into STEM, such as the NGCP (National Girls Collaborative Project), have been running strong for years. The goal of these programs is to inspire more girls to pursue a career in STEM. However, the WISE program director, Heather Norton, and UC faculty member Katie Grogan have a different idea.
"It's not so much a problem of not pursuing STEM, it's more about giving up," Norton said. 
There is a phenomenon concerning women in STEM called the "leaky pipeline," which refers to how women passively "leak" out of STEM positions for various reasons. 
"We don't need to push more women into the leaky pipeline," Norton said. "We need to patch the leaks." 
There is a reason why women are foregoing their careers in STEM with quiet, passive nature instead of a fiery strike. The gender bias women experience at work can be just as subtle. Women are half as likely to get "excellent" letters of recommendation, and 10% to 20% less likely to become an independent principal investigator (PI) than men, says Grogan. 
"Men will receive letters that say, 'competitive or excellent' and women receive more letters that say, 'very caring or thoughtful,'" Norton said. 
Additionally, Grogan said start-up funds for male PIs are over $500,000 more than start-ups for female PIs. Without resources to pursue an enriching career in STEM, many women are subject to leaking away. 
The mentors in WISE acknowledge these statistics and provide students resources that they might lack in other professional spaces. Students attend weekly professionalization workshops, learn how to apply for graduate or medical school and listen to guest speakers discuss gender bias in the workplace. 
In addition, WISE participants receive financial resources. Every student receives a $4,500 stipend for the summer so they can focus on their research. 
It's these tangible resources, like funding and academic conferences, that Ghia believes are the drivers in encouraging more women in STEM. 
"For decades now, so many organizations are talking about promoting women in science, but what progress have we made? If you average it out, the numbers haven't changed," Ghia said. 
Ghia's approach to including women in STEM is more systematic. Specifically, she says there needs to be an increase in programs that focus on the humanitarian side of STEM, and that there needs to be a change in the criteria for the U.S. News and World Report rankings. 
The U.S. News and World Report is an annual publication that ranks colleges based on several criteria. None of those, according to Ghia, have to do with diversity. 
"Everyone wants to be number one [on the U.S. News and World Report]," Ghia said. "Let me give you an example: If your professor says chapter six is going to be important on your final exam, you're going to study chapter six. Similarly, if diversity was considered important criteria for school rankings, more universities would adapt to receive a higher score and include more women in their STEM programs."
Ghia is determined to make this idea a reality. 
"I spent most of 2018 in the US House of Representatives working with science and technology," said Ghia. "[When I was there] we agreed to write a letter to the U.S. World Report and ask for this, but the House was wrapping up elections and we never ended up writing the letter." 
Now, two years later, Ghia's goal is to write the letter on her own and finally make diversity a factor in college rankings.