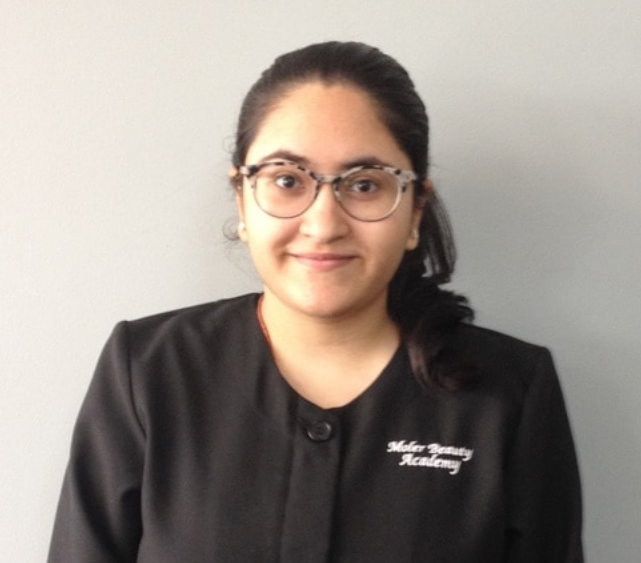 In the midst of the uncertainty brought by COVID-19, medical professionals have been thrust into the spotlight, working around the clock for the patients that are spilling out hospital doors. Even for students working toward medical degrees, it is an especially challenging time.
University of Cincinnati student Priya Patel is a biological sciences major on the pre-med track. Although not completely sure of which path she wants to follow — as she wants to shadow more doctors and enter medical school with an open mind — pediatrics, family medicine or psychiatry are all on her radar.
No matter what direction she chooses, Patel is more than aware of the importance that a patient is able to trust their doctors, and how expanding her knowledge could save her future patient's lives.
Patel, a DACA recipient who moved to the United States from India at age 7, did not have insurance growing up. That meant regular doctor and dentist visits were not a reality for Patel, which is why she was not aware of what a patient's relationship with their doctor is supposed to be like.
Today, Patel strives to take classes that will help her relate to her patients and gain their trust. On Patel's roster of classes, she's taken Women and Global Issues, Introduction to Global Health, Bioethics and Religion, Childhood Sexual Violence/Media and American Sign Language — all with the intent to educate herself as much as possible on other people's backgrounds.
As Patel sadly acknowledges, medicine is a business and she admits that sometimes doctors forget that their patients are more than just medical problems to be solved. Personal biases can greatly affect the patient's life after leaving the doctor's office, she added.
"It is so important for a patient to be able to trust their doctor," said Patel. "When a patient gets the feeling that the doctor does not really care about them or their situation, it deters that patient from reaching out again to both that doctor and others."
This is especially prevalent in the deaf community and among immigrants.
Patel believes that a lack of education surrounding identities, intersectionality and subliminal biases are all reasons why doctors are not always able to provide the best care for their patients.
This lack of awareness and understanding often leads to frustration on both sides. A patient who has had a bad experience is more likely to wait until the very last minute before calling about a medical issue. Sometimes, this means the issue has escalated and could have been more easily fixed if the patient had come in right away.
"But that frustration does not justify any rude or dismissive behavior. The patients did not wait to come to [the doctor] because of bad intentions," said Patel. "I feel like doctors sometimes get so focused on their training that they forget that not everyone has the same [medical] knowledge as them."
"The more WGSS classes I took, the more I was able to see just how much people's intersecting identities influence their life and their choices/decisions," said Patel. "A doctor needs to be able to look further than just the physical problems the patient is facing."
In summer 2019, Patel had the opportunity to join the Accelerated Racial Justice program (ARJ), where numerous people shared their life experiences with medicine. Patel was shocked to hear what people were facing. During this program, a person shared their story about how they struggled to find a physician who would listen to them and not just blame their problems on their weight.
"The amount of relief and happiness they felt when they found the right physician for them is what I want to provide in the future to my patients," said Patel.
Through ARJ, Patel feels as though she was really able to form her personal reasons for wanting to be a doctor. Besides wanting to be able to help people, "I want to help [patients] know that their problem is being heard," said Patel.
Patel has absolutely no intention of being the doctor who bustles patients in-and-out in 15 minutes in an effort to meet quotas, she said. Rather, she strives to work with patients to solve their problems together.
"There is a huge power imbalance between the doctors and patients, this can and has led to many people being treated poorly or improperly," said Patel. "This power imbalance is one that I aim to neutralize when I become a doctor. My patient should feel like we are a team that is trying to solve their problem."