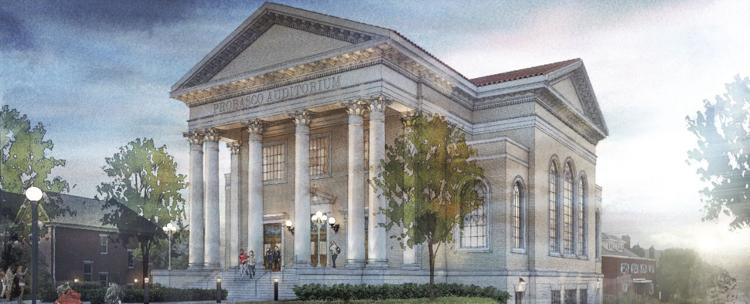 The University of Cincinnati is preparing to invest $8.5 million into building a new auditorium and multiple classrooms just outside its Uptown West campus.
The space, dubbed Probasco Auditorium, will house new classrooms and an auditorium space seating more than 330, according to UC News. It is estimated that the project will be completed by Fall 2021.
"The vision for Probasco Auditorium is to create a contemporary learning environment in a repurposed but preserved historic architectural space," said John Seibert, interim head of planning, design and construction, in a recent news release. "We want to maintain as much of the existing character as possible."
The adaptive reuse project, planned by UC's Office of Planning, Design and Construction will transform the interior of the vacant Second Church of Christ Scientist at the corner of Clifton Avenue and Probasco Street.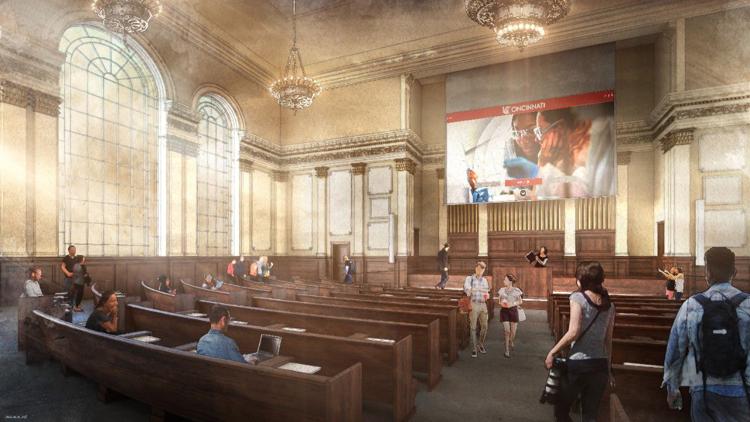 The neoclassical Greek Revival exterior, built in 1921, will be preserved. The building's interior will be preserved and renovated as a lecture hall, with input from faculty working in partnership with the office of Planning, Design and Construction. 
"[It's] a very beautiful, large space that can be used as a lecture hall that will provide much needed large lecture space for campus — this is always a challenge to provide enough venues like that," McMicken College of Arts and Sciences Dean Petren said. "A lecture hall that size is really valuable. I'm sure the planners are really thinking hard about how to make that space accessible to students."
Renovations include a complete heating, ventilation and air conditioning removal and replacement, installation of new restrooms and upgrades to the building elevator. Audio and visual equipment will be added to meet educational needs. Other upgrades are planned, but the details have not been released. 
"We're glad the university values the building for its architectural character and seeks to retain a beautiful building in the neighborhood and that it will be used for a good purpose," said Nathan Hess, president of the Clifton Heights, University Heights and Fairview (CUF) Neighborhood Association in a news release. "It's a happy outcome to see it maintained as the beautiful space it is."
The renovated space may also be used for public purposes and events and is open to the neighborhood's wide mix of people – including families and senior citizens.