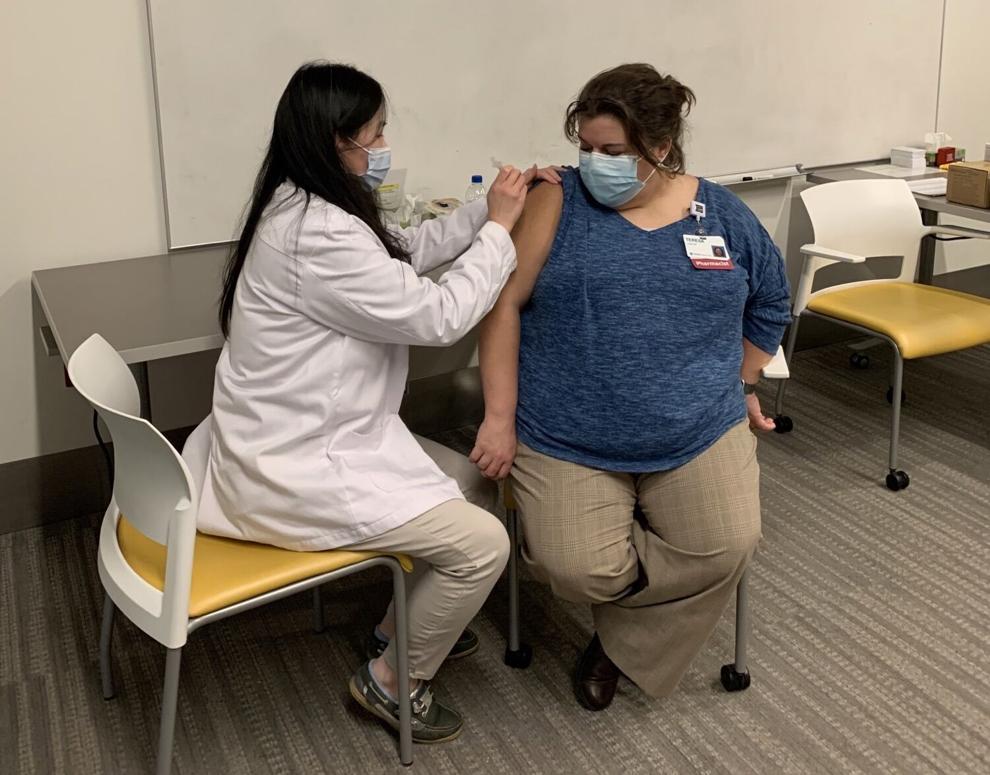 Many people want to know where they can receive the COVID-19 vaccine, but few stop and think about who is administering it to them — that's where students at the University of Cincinnati's (UC) James L. Winkle College of Pharmacy come in.
Pharmacies all over the U.S. are administering both the Pfizer and Moderna vaccines to their communities. Many UC pharmacy students either work or complete their clinical rotations at these pharmacies and administer these vaccines. 
Henry Agyeman, a fourth-year pharmacy student at UC, is no stranger to the COVID-19 vaccines and has distributed them to numerous long-term care facilities, assisted living communities and skilled nursing facilities across the state.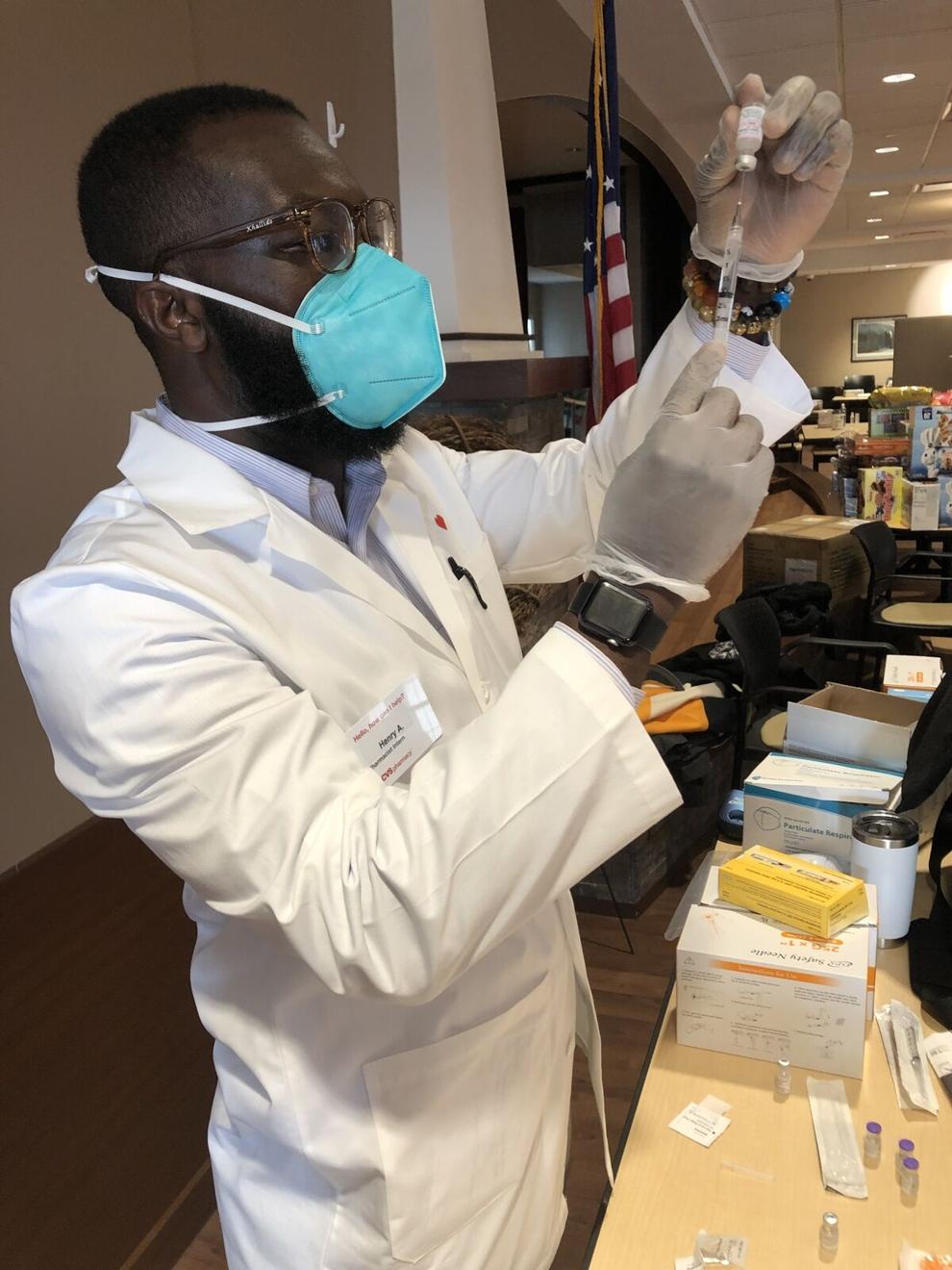 Agyeman administered the vaccine at the Ohio Home of Veterans in Georgetown, Ohio, one of the nation's first clinics to have the vaccine. Over 30 miles northwest, in Union Township, Ohio, many first responders have also been given the vaccine by Agyeman. 
Agyeman spends roughly 20 to 30 hours each week administering the vaccine and has immunized close to 1,000 people. 
Since 2002, UC pharmacy students have been required to undergo a 20-hour training program that teaches them about vaccinations and their administration. Completing the program permits students to administer all CDC recommended vaccinations, which now includes the COVID-19 vaccines, according to Mike Doherty, the college's director of experiential learning and an associate professor of clinical pharmacy practice.
"Not once did I think that training would prepare me for a time when I would be on the front lines of a pandemic where pharmacists will be needed to help vaccinate the country and the world as a whole," Agyeman said. "I hope that one day I will be able to help vaccinate others in different parts of the world that do not have access to the healthcare and infrastructure we have here in the United States."
Fourth-year pharmacy student Tina Zheng was also on the front lines of the vaccines' administration last month. She was on advanced pharmacy practice experience in Mercy Health West Hospital. 
Zheng worked with the hospital's director, Dr. Teresa Ash and its chief nurse officer, Jen Jackson, to provide COVID-19 vaccines to both the clinic's staff and the surrounding community. 
She spent 30 to 40 hours each week administering the vaccine, which sometimes resulted in her working shifts that ran upwards of 10 hours long.
As of right now, the college's second, third and fourth professional year students can administer the vaccines. According to Doherty, first-year students are currently being trained and will be able to start administering the vaccines as early as March.