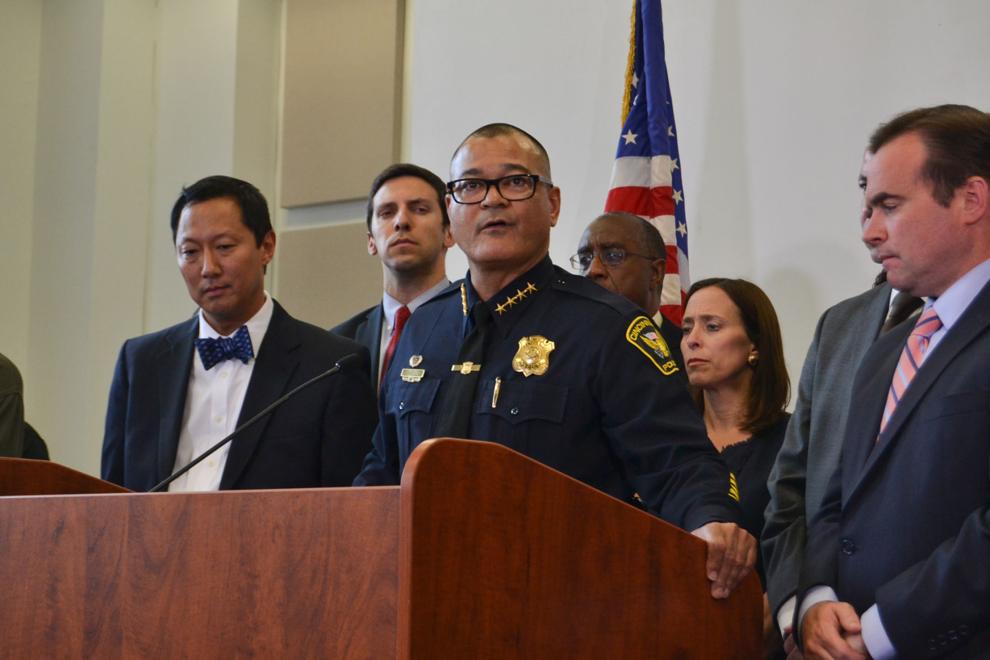 UCPD Officer Ray Tensing faces a maximum of life in prison in connection with the shooting death of Samuel DuBose, Hamilton County Prosecutor Joe Deters said Wednesday during a news conference.
A Hamilton County grand jury Wednesday indicted Tensing on charges of murder and voluntary manslaughter, Deters said.
Tensing allegedly shot DuBose in the head July 19 after pulling him over at a traffic stop in Mt. Auburn, according to police reports.
During the news conference, Deters released Tensing's body camera video. The footage shows a conversation between Tensing and Dubose, seconds before the officer allegedly shot him. 
Deters said DuBose was not violent toward the officer.  "He [DuBose] certainly did not deserve to be shot in the head," Deters said.
Contrary to a UCPD report released by Officer Eric Weibel Thursday, Deters said Tensing was not dragged by DuBose's car and that the officer shot DuBose before falling to the ground.
"I think he [Tensing] was making an excuse for the purposeful killing of another person," Deters said.
Tensing, accompanied by his father, surrendered to authorities Wednesday following the indictment.  He will spend the night in the Hamilton County jail and is scheduled to be arraigned at 10 a.m. Thursday. 
"We are treating him like a murderer," Deters said.
While Deters is a University of Cincinnati graduate, he believes the Cincinnati Police Department should be responsible for patrolling the entire campus.
"Being police officers should not be the role of this university," Deters said.