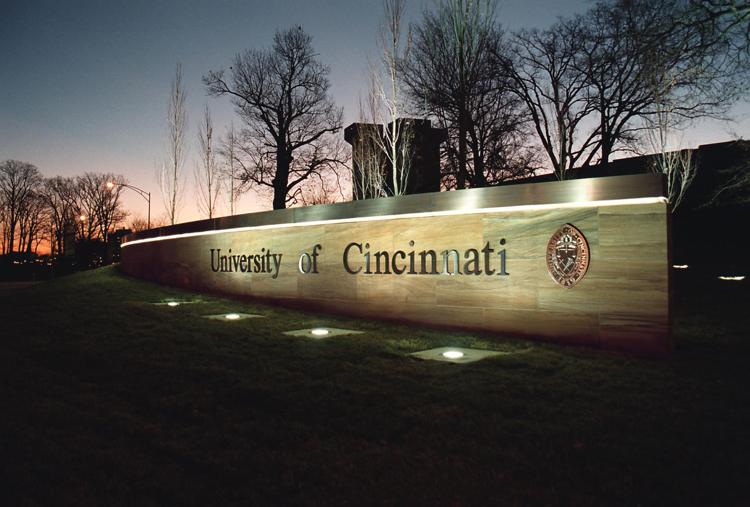 An image has circulated on social media of an email sent by a University of Cincinnati (UC) professor using a racist term while referencing COVID-19.
A student posted a screenshot of the email on Twitter Thursday night.
"For students testing positive for the chinese virus, I will give no grade," wrote John Ucker, an adjunct instructor of mechanical engineering at UC.
The student had apparently come into contact with someone who had tested positive for COVID-19. The university had instructed them not to attend in-person classes.
Shortly after the tweet went viral, the university issued a statement saying officials were looking into the email.
"This matter has come to the attention of the dean who is looking into this on behalf of the student," the university said in a tweet.
Commenters on social media called on the university to take action.
"You should hold your professors to a higher standard and this one should be fired immediately," one commenter said.
Ucker has yet to respond to a request for comment from The News Record.
"We immediately looked into this matter on behalf of the student to ensure that our Return to Campus guidelines were followed," College of Engineering and Applied Sciences Dean John Weidner said in a statement issued early Friday morning.
"Academic accommodations are necessary to safeguard the health and safety of our students, and faculty are encouraged to be flexible with attendance policies and other aspects supporting academic progress – particularly for students in isolation and quarantine," he said.
Weidner said the incident has been referred to the university's Office of Equal Opportunity and Access for review.  
"These types of xenophobic comments and stigmatizations around location or ethnicity are more than troubling," he said. "We can better protect and care for all when we speak about COVID-19 with both accuracy and empathy – something we should all strive for."
The university has placed Ucker on administrative leave with pay pending the outcome of the review, according to university spokeswoman M.B. Reilly.
The incident comes at a time when Asian Americans are facing increased incidents of hate as a result of the coronavirus pandemic.
One report found that the term 'Chinese virus' is often used as anti-Chinese rhetoric. President Donald Trump has repeatedly used this term in reference to COVID-19.
On the same day Ucker's comment appeared on social media, the U.S. House of Representatives passed a resolution denouncing racism targeted at Asian Americans.