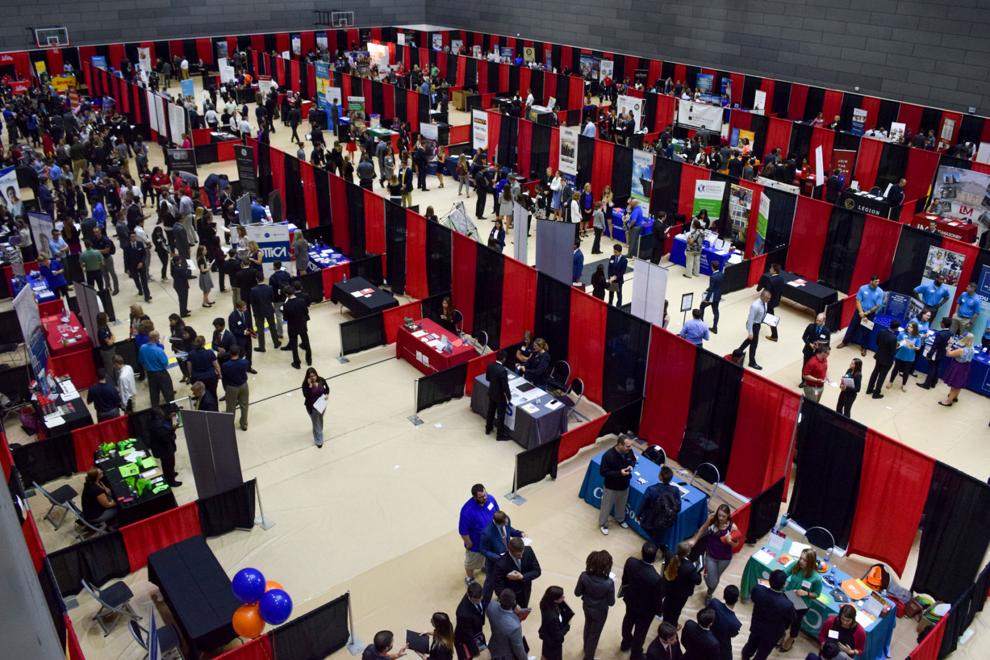 A report commissioned by the University of Cincinnati's (UC) Graduate Student Government (GSG) says professional development resources are lacking for the university's graduate students. 
A committee of graduate student representatives formed in the fall of 2020 to study student needs and make recommendations to the university regarding its professional development resources. 
The findings of that study were recently released and show that compared to other universities, the resources offered to graduate students at UC are lacking and have left some students feeling unprepared for entering the job market. 
"Many graduate students feel a high level of anxiety about finding jobs, navigating the job market, marketing themselves and their research experience, and networking," the report states. "Students feel especially unprepared for nonacademic fields and underconfident in channeling their academic research and teaching skills in nonacademic careers."
The report also found that available resources vary across the university's colleges, with 37% of graduate students surveyed saying the resources offered through their college or department did not meet their needs. 
The most often used professional development resources are those offered through libraries, according to the report. 
Adding to the sense of unpreparedness and anxiety, "many graduate students are working full-time or part time, and have a family to care for," the report states, adding that resources need to be flexible to meet these students' needs. 
At least one student surveyed said their gender identity and disability status left them "feeling pretty left out in terms of figuring out what career opportunities might exist that would be accommodating and welcoming enough to someone like me."
The report also cites a need for improved communication regarding career building resources, as most students find out about opportunities through peer networks, advisors and listservs. 
Because information about these resources is so diffuse, the report states, students expressed a desire for centralizing this information. 
Perhaps the most striking finding of the report is the university's lack of professional development resources tailored specifically for graduate students, despite the fact that many peer universities do offer such resources. 
"UC has limited staff to support graduate student Professional Development – both in regard to programming and graduate student career coaching/advising," the report states. 
The University of Pittsburgh, for example, has a Center for Doctoral and Postdoctoral Career Development, which offers career resources to graduate students throughout all the university's colleges.
Other universities also offer professional development resources that are specific to international students, different ethnic groups, students with disabilities, LGBTQ+ students and veterans, all of which are found on a single website, according to the report. 
In light of these findings, the report lays out six recommendations, including: 
Creating a center for graduate student professional development. 
Hiring a director of graduate student career development as well as graduate career coaches. 
Expanding networking opportunities for graduate students to connect with alumni. 
Expanding professional development programming across colleges and departments. 
Improving communication about professional development resources. 
Organizing annual graduate student career fairs.  
"The University of Cincinnati must improve its Professional Development resources for Graduate students," the report states. "With this breadth of knowledge and preparation, graduates from UC will go on to pursue jobs in a broad array of fields…However, these students feel underprepared when faced with finding and acquiring these jobs, leading to an unnecessary degree of stress."
"The University can and should do more to support these students as they prepare for their futures," the report adds. 
The full report can be read below: