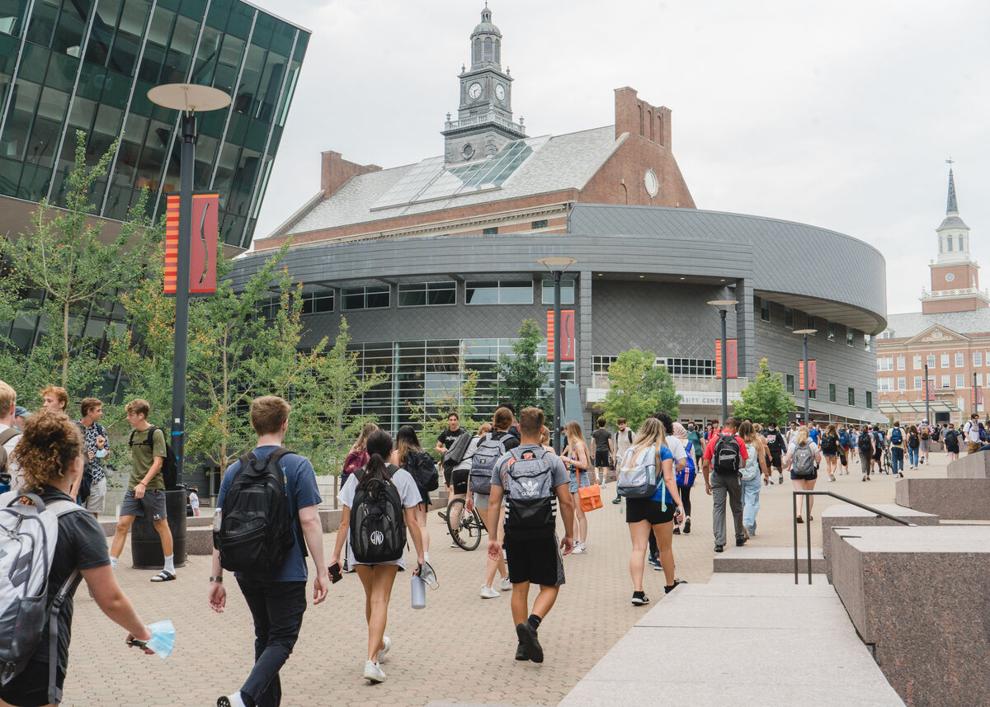 Despite projections that the University of Cincinnati (UC) reach record enrollment for the ninth consecutive year, officials now say enrollment is down compared to last year likely due to the announcement of a universal vaccine mandate. 
Enrollment totaled 46,710 students – down 88 students from last year – as of census day on Sept. 7, UC Provost Valerio Ferme said during a Sept. 9 Faculty Senate meeting. 
UC tracked a record enrollment of 46,798 students during fall 2020, according to the university's Office of Institutional Research. Officials previously projected a record enrollment of between 46,800 and 46,900 students in fall 2021.
The decline in enrollment was due to a "significant number" of drop-outs – more than 100 students – just before census day, Ferme told faculty. "There is no doubt in my mind that it has to do with some of the announcement that came out last week about the vaccine requirement."
Earlier this month, the university announced students, faculty and staff who are not already fully vaccinated must receive their first dose of the COVID-19 vaccine by Oct. 15, with those receiving a two-dose vaccine required to be fully vaccinated by Nov. 15.
Though officials do not get to boast another year of record enrollment, Ferme highlighted several bright spots in the enrollment numbers. 
He said the university made gains in the number of international and out-of-state students enrolled – populations that declined last year as a result of the pandemic. 
In addition, more than 40,000 students are attending classes at main campus for the first time in UC's 200-year history. And the current student body is also the most diverse in university history, with nearly a quarter of students across all campuses being students of color. 
Where the student body is becoming increasingly diverse is among incoming first-year, graduate and transfer students, Jack Miner, vice provost of enrollment management, told trustees last month. There has been an increase of between 1% and 2% in the number of students of color in those populations over the past two years, he added. 
Incidence of COVID-19 continue to rise both on campus and in the surrounding region largely due to the highly contagious delta variant. 
The university recorded a total of 144 positive cases among students and employees for the week of Aug. 30, according to preliminary data on UC's coronavirus dashboard. That is the highest level of weekly cases reported since February, data shows, though still less than half of the university's peak in November. 
UC is currently testing 500 to 1,000 students per week and infection rates are at half to a third of rates for the surrounding community, Dr. Dustin Calhoun, chair of the university's COVID-19 response team, recently told faculty. Although the university will likely shift its testing demographics with the roll out of the vaccine requirement, he added.
If case counts continue to rise, the university may have to shift to more stringent pandemic policies, though Calhoun says those decisions are based on a complex set of factors.