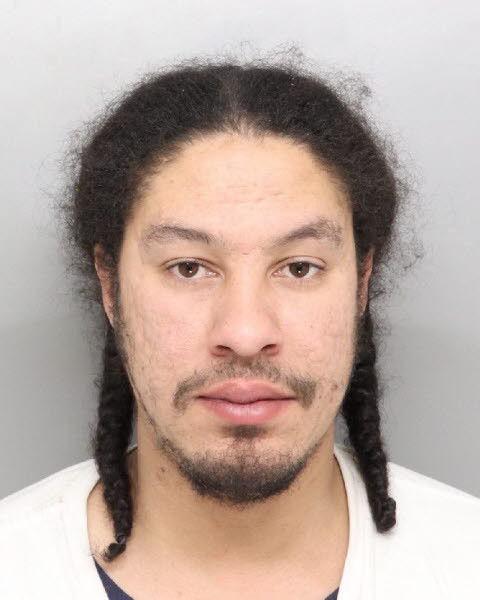 University of Cincinnati Police Department (UCPD) officers arrested a man after he threatened two students with a gun in a Stratford Heights dorm room Sunday, Feb. 16, according to public records. The UC Department of Public Safety failed to notify the student body about the incident.
30-year-old Montez Wiggins was charged with two counts of aggravated menacing and one count resisting arrest Monday, Feb. 17, according to court records. All charges are misdemeanors. Wiggins will remain in the Hamilton County Detention Center until his court date March 10 or until he posts the $20,000 bond.
Wiggins was accused of pointing a gun and threatening to kill two students inside building 13 at Stratford Heights. Both students were physically unharmed. According to Kelly Cantwell, spokesperson for UC Public Safety, Wiggins was confined to one apartment and was "passive."
"Officers were positioned to prevent his movement, and any students moving around were diverted from the area," said Cantwell, in an email to The News Record.
James Whalen, director of public safety, was concerned that an alert would cause a commotion that would awaken or alert the offender, she added.
"Officers were able to approach quietly and take control of both the weapon and the offender without injury to anyone," said Cantwell.
UC is required by federal law to comply with the Jeanne Clery Disclosure of Campus Security Policy and Campus Crime Statistics Act (Clery Act). This act requires all colleges and universities participating in federal financial aid programs to record and disclose information about crime on and near their respective campuses.
 "The act requires colleges and universities to keep a public crime log, publish an annual security report that includes crime statistics and security policies, provide timely warnings to students and campus employees about crimes that pose an immediate or ongoing safety threat to students and campus employees and ensure certain basic rights for victims of sexual assault, dating violence, domestic violence and stalking," according to Public Safety's website.
It is UCPD's role to send out these federally required mass notifications to warn students of any immediate threat to campus health and safety. No notification was sent out on the night of the incident.