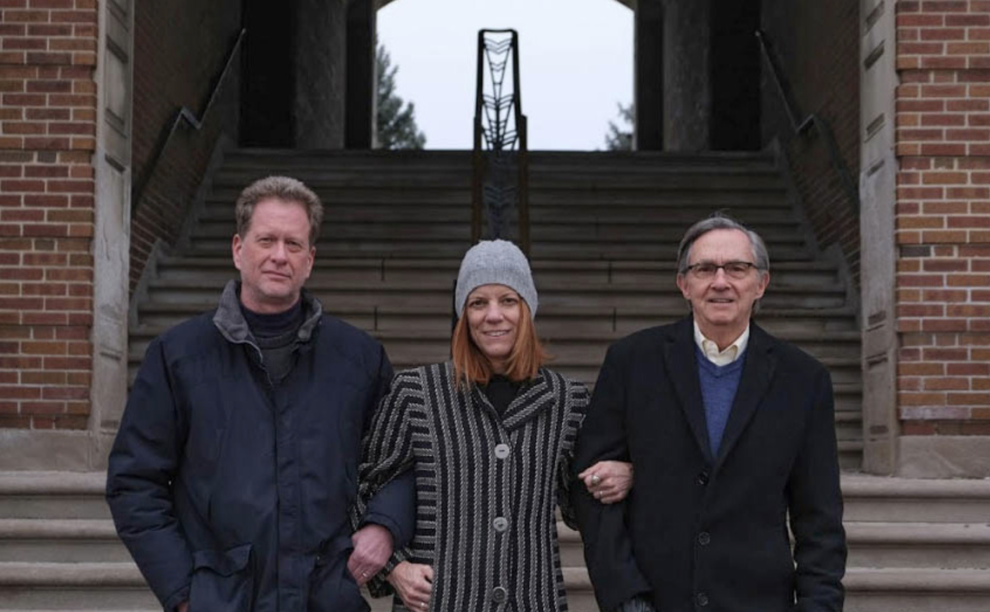 Joyce Miller is an adjunct professor at the University of Cincinnati. For the past 11 years, she has been teaching Italian I and II. She puts in five to six hours a day on her courses. She works weekends to try and encourage students to enroll in the Italian certificate program. She travels to Italy with her students every year. Being an educator is her primary focus. But because she is an adjunct, she says officials often overlook what she does.
"When you're an adjunct, just because they call it a part-time position, it doesn't mean that you're putting in just 20 hours a week," Miller said in a recent interview. "We're putting in 30 to 40 hours a week just for a part-time job."
Miller and other adjuncts who teach in the UC College of Arts & Sciences said their base pay — $2,700 for a three-hour course — has not increased since 2003. When inflation is factored in, the $2,700 base pay in 2003 is equal to $1,900 today — a 30% reduction in pay.
A few years ago, Miller discovered she could have been promoted multiple times while at UC but was never informed.
These experiences prompted Miller along with other adjuncts — including Mark Kissling, Ralph Bruggerman and Debby Pucket — to form the UC Adjunct Advocacy Association in 2018, which seeks to raise awareness of the problems adjuncts face.
"We're not expecting to all receive 50% raises or parking spots," said Kissling, who teaches in the English department and has been an adjunct at UC since 1990. "But we had to go from being absolutely not on the radar to becoming on some level a priority."
This group has pushed for increased pay, better benefits and access to promotional opportunities for adjuncts — who made up 38% of UC's faculty in 2018.
Despite these ongoing efforts, adjunct leaders say UC officials have taken minimal steps to address their concerns.
"It's shameful for the university to create this type of dynamic because what it's really communicating is that students don't really matter," said Sara Hutchinson, who teaches Spanish and has been an adjunct professor at UC since 2003. "It communicates to me that the university doesn't really care and that the education isn't being as excellent as it could be."
The News Record emailed UC spokesperson M.B. Reilly several times seeking a comment for this story. She did not respond.
Reilly previously told the Cincinnati Enquirer that UC is "open to all campus voices and to continuing the conversations that have brought us some significant strides in the past due to the opportunities provided by faculty shared governance concerning operations. Thanks to representation and resources, avenues for continuing dialogue are available, and we look forward to further progress."
Miller said she refuses to be discouraged because fighting for her rights in the workplace is something that was ingrained in her as a child.
"My grandfather was in a union, so was my father and my husband," she said. "I've always been surrounded by people fighting for their rights as workers."
Hutchinson has a similar fighting spirit. She's been pushing for better treatment for adjuncts at UC for 17 years.
Hutchinson said she often teaches up to 25 credit hours of classes a year. She works 40 or more hours a week grading papers and working on the curriculum. Hutchinson said she has the workload of a full-time professor while being compensated for a fraction of what a full-time professor is making.
Hutchinson said she is unable to pay her bills because UC pays her so little. As a result, she runs her own massage therapy business and plays and produces music on the weekends. She said these two jobs together bring in more money than what UC pays her.
She intends to apply soon for a full-time teaching position with the university. If she is unsuccessful, Hutchinson said she will be forced to give the career she loves—teaching.
"If I can't get this position, I'm leaving," she said. "I just can't work under these conditions anymore."
A survey of 225 UC adjuncts conducted by the Faculty Senate in 2017 shows the problems experienced by Miller, Kissling and Hutchinson are hardly unique. According to the survey of adjuncts at UC's main campus, Clermont and Blue Ash, 89% said they were never informed by their department heads that they were eligible for a promotion.
During his 30-year career at UC, Kissling has been promoted three times, one time being in 2003 when the base salary was increased for all A&S adjuncts
"Turns out I was one out of 11%, there are plenty of people who are qualified for promotions in years past, but they lost out on those opportunities," Kissling said.
The survey also found 65% of adjuncts have never been informed of the benefits they could receive as part-time faculty such as taking a tuition-free class each semester they teach.
More than 60% of adjuncts said the university does not provide them with an office, a computer or a phone, making their job that much more difficult.
Hutchinson said UC officials should make education their number one priority.
"UC has experienced a record high of enrollment, each year beating out the last; the university is getting all that tuition money, but where is it going?" she said. "It's going towards sports, and renovations of business and engineering buildings, but I don't see it going towards tangible, positive learning outcomes for the school nor is it going towards development of faculty and staff."