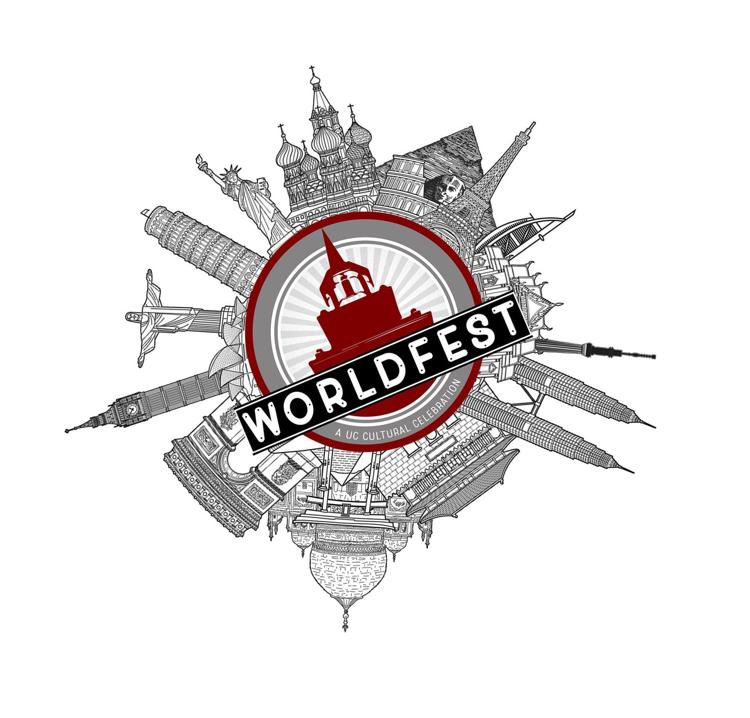 The University of Cincinnati's office of Ethnic Program Services (EPS) is preparing to host its annual WorldFest event, which encourages students to adopt a new perspective.
With the events beginning Feb. 27 and ending Mar. 8, this year's WorldFest promises students a chance to experience other cultures and celebrate diversity on campus, said Fabrice Juin, program manager for EPS, in an email to The News Record.
"WorldFest is an opportunity to truly become a global citizen and advocate for diversity, equity, and inclusion," Juin said. "It is an initiative for students and by students."
With more than 20 events scheduled, there will not be any shortage of activities for students to participate in throughout the week, he said.
This year's events will include:
Culture Show – Feb. 29, from 4:30-10 p.m.
WorldFest Trivia Night – March 5, from 5-7 p.m.
Bachata Dance Lessons – March 5, from 7-8 p.m.
The Intercultural Talent Extravaganza – March 6, from 4-8 p.m.
Cultural Fashion Show – March 8, from 4-6 p.m.
For this year's theme EPS has chosen, "UC 20/20: See the world, from all lenses!"
"The inspiration came from the fact that we are currently in the year [2020] but also from the desire to produce an initiative that is truly expressive of UC's diverse identities," Juin said.
Originally the theme was supposed to be "UC 20/20 Vision," but EPS decided that might be too exclusive to those with visual impairments, he said.
While many of the traditional aspects of culture such as food and art will still be showcased this year, Juin hopes to do something different in broadening students' view of other cultures.
"We want to provide the campus community with the full picture of the endless aspects that go into someone's identity," he said.
In addition, EPS is partnering with Cincinnati for Puerto Rico, a nonprofit organization, to help raise funds for the hurricane relief effort there. WorldFest is also trying to reach out more to the local community by bringing one of its events to Taft Elementary School, Juin added.
There will also be booths set up at the WorldFest Opening Ceremony to "engage the UC community in traditions that they most likely have never heard of," he said.
Based on what he's heard from students in previous years, Juin is confident that this year's event will also be a success.
"And honestly, I would just encourage students to ask a friend or a classmate who has attended the Opening Ceremony or any other WorldFest event before," Juin said. "I'm positive that their responses will show that WorldFest 2020 isn't something that anyone will want to miss."
The Opening Ceremony marks the official beginning of WorldFest and will be held Feb. 28, in Tangeman University Center's Great Hall.