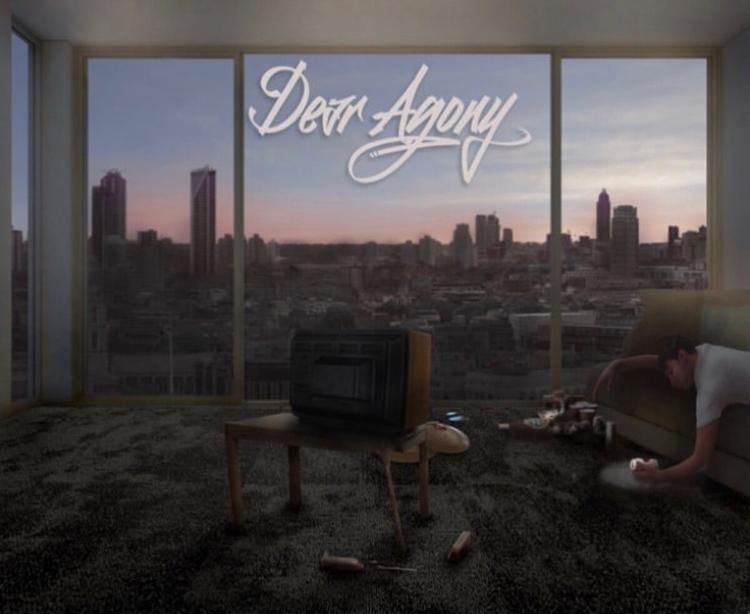 "I'm a senior-level electrical engineering student at UC, and I play bass guitar for a hard rock band called Dear Agony," is the short answer Will Dentino gives when asked to talk about himself.
He left out that his band has more than 40,000 monthly listeners on Spotify and nearly 600,000 streams on their most popular song. In 2019, they had 54.6 hours of total streaming in 77 countries.
Dentino and his friends started Dear Agony their sophomore year at Milford High School. It began with Dentino as bass guitarist and his two friends as lead singer and rhythm guitarist.
"Eventually, we picked up another guitarist, and switched drummers, then switched drummers again, then we switched drummers a fourth time, lost a guitarist, but mostly it's been just guys that we've gone to high school with that were either involved in the band or the marching band," said Dentino.
One of Dentino's favorite experiences with his band was performing in his hometown of Milford, Ohio.
The band performed at Bocca Billiard. They were one of the final artists to play before it shut down a few years ago. That night, Dear Agony opened for Red Sun Rising, a band that since has gained popularity – almost 300,000 monthly listeners – with hits like "The Otherside" and "Emotionless."
"It made for a huge show," said Dentino. "That night was the first time it felt like we were a big rock band with a whole big crowd of excited people."
Dentino comments that his band has probably performed at least once at every Cincinnati venue, such as the Madison in Covington, Kentucky, and Thompson House in Newport, Kentucky.
Dentino says the balance between engineering school and the band is tough. "We have to try to get things done over the weekend or in the summer with my school and Co-op schedule," said Dentino.
COVID-19 has helped the group get into tip-top shape with their songwriting.
"Since there are very few gigs right now, we're really just trying to focus on writing new material, promoting ourselves, trying to cultivate a more professional image, and just work on what we can while shows aren't as big as a thing," said Dentino.
Dentino says that although quarantining is a bummer, "It gives us so many chances to work on stuff in the studio. You can't really go anywhere else, you might as well sit at home and write some music," said Dentino.
The band plans to release two new singles in the upcoming months, and plan to release acoustic versions of some of their songs. They are also putting together a brand new album and have already been contacted by a few record labels.