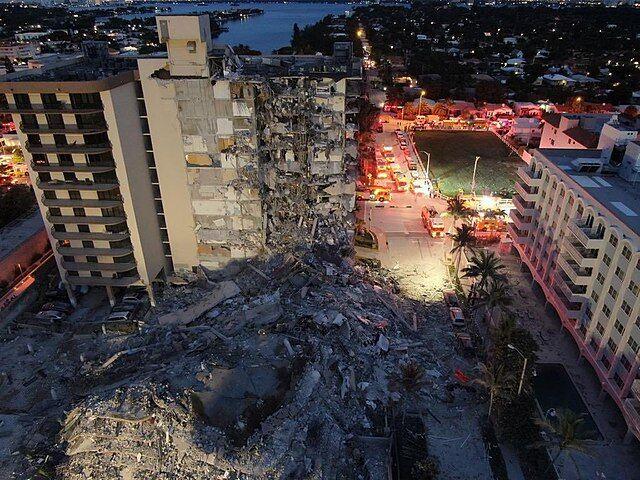 A graduate of the University of Cincinnati's College of Medicine has been identified as a victim in last month's collapse of a 12-story condo building in Surfside, Florida. 
Dr. Brad Cohen, 51, was killed during the collapse of Champlain Towers South, the Miami-Dade Police Department said in a tweet on Friday. His body was recovered on July 7. 
Cohen – an orthopedic surgeon who graduated from UC in 1997 – founded his own practice, Aventura Orthopaedics and Sports Medicine in North Miami and Miami Beach, where he specialized in sports medicine, as well as shoulder, knee and elbow disorders. 
According to a report from the Miami Herald, Cohen and his older brother, 58-year-old Gary Cohen, were staying on the 11th floor of the building when it collapsed on June 24. Gary Cohen's body was also recovered July 7. 
"We mourn his loss and offer our sincerest condolences to his family," UC's College of Medicine said in a tweet on Sunday.
Cohen's wife, Soraya Cohen, told People magazine in June that he was "the best father in the world" to his two children. "He was always there for them and was very nurturing and as steady as a rock." 
"He was a very principled and disciplined person," she told the publication. "And he really believed in responsibility and being righteous and doing the right thing, even if it's not the easy thing."
According to CNN, the death toll of the Champlain Towers collapse has reached 97, with authorities having identified all but two of those victims.