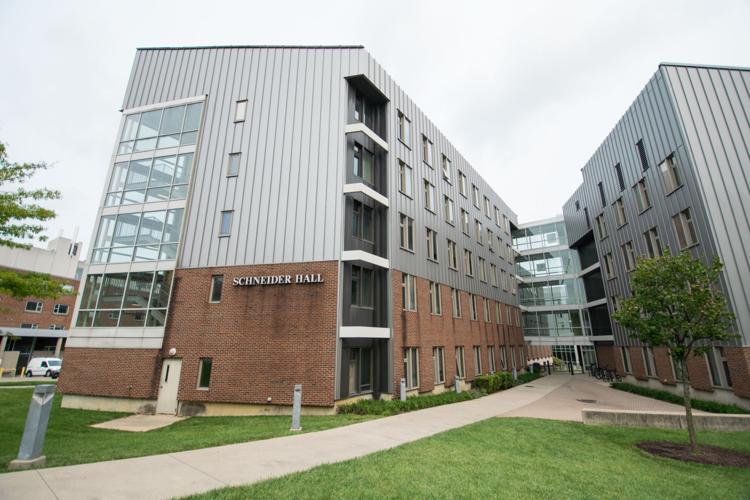 The University of Cincinnati's Board of Trustees recently approved a room and board rate increase for incoming students next school year.
At their Feb. 25 meeting the board's Finance and Administration Committee approved an approximate 3% room and board rate increase for incoming students, taking effect at the beginning of the 2020-21 academic year.
These rates are adjusted according to a six-year projection of the university's future revenues and expenses, said Bob Ambach, senior vice president for administration and finance at UC.
The goal of this rate increase is to "break-even" on the expenses the university pays toward room and board, he added.
Over the last 10 years, the university's room and board rate increases have averaged approximately 2%, he said, adding that these increases have remained relatively flat the previous two years.
Room and board rates this year have ranged anywhere from $6,800 to $9,540 in 2019 – varying based on room type and occupancy, according to the university's website. Next year's rates for incoming students will vary from $7,000 to $9,800.
About 24% of UC undergraduates lived in on-campus housing in 2018, according to university data. Additionally, 82% of first-year students lived in on-campus housing.
From 2005 to 2015 tuition rates – which includes the cost of room and board – at four-year public universities have increased approximately 18% adjusted for inflation, according to data from the National Center for Education Statistics.
These tuition increases are largely due to deep cuts in state funding for higher education.
Following the recession in 2008, total state funding for public universities in the United States fell by approximately $6.6 billion, according to a study by the Center on Budget and Policy Priorities (CBPP).
The state of Ohio, for example, pays about $1,200 less per student than it did before the recession, according to the study.
To combat this funding shortage, some states have increased tuition costs at public universities by as much as 50%, according to data from the CBPP. Ohio, however, falls on the low end of these tuition increases, having only raised tuition costs by just over 5% since 2008.
From 2005 to 2015, UC's tuition costs increased by approximately 7% adjusted for inflation, according to data from the Ohio Department of Higher Education.
The university chose to freeze its tuition costs in 2015 and since then costs for in-state undergraduate students has remained fixed at $11,000 per year.
Ohio's "tuition guarantee program" allows public universities to freeze an undergraduate cohorts' tuition at a fixed rate for the entirety of their education – provided those cohorts fall within certain guidelines laid out by the state.
Of the 14 public universities in Ohio, 13 – including UC – were a part of this program in 2019.
Even with this freeze in tuition, rising costs in labor, health care and dining are requiring the university to raise the room and board rates, said Ambach.
He also expects that the university will make additional rate increases to cover the cost of room and board in future years, citing increased costs associated with running those operations, he said.
Under the university's tuition guarantee program, however, room and board rates for current UC students will not be affected by this increase, said Ambach.