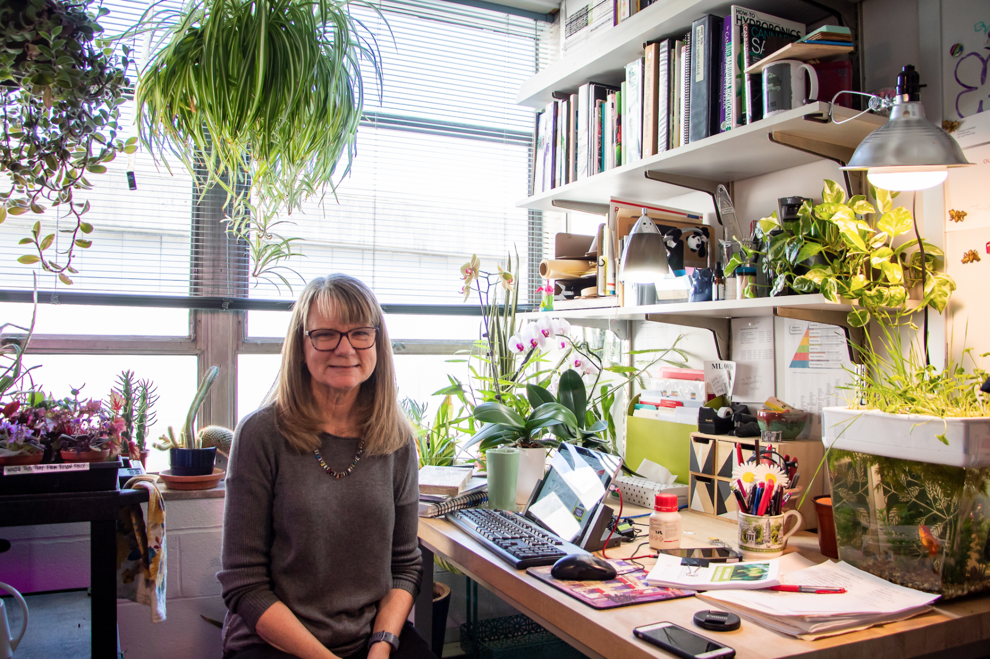 The University of Cincinnati (UC) has launched one of the first higher education programs in the United States to offer a cannabis studies certificate.
The certificate's creation was heavily influenced by Sue Trusty, a professor in the horticulture program in the College of Design, Art, Architecture, Art and Planning (DAAP). 
"We are actually among the first [universities] to offer a certificate like this," said Trusty. 
It all started when Trusty went to a conference in California and learned more about growing cannabis. She used the insight she learned at this conference to create a class: Introduction to Hemp and Medical Cannabis. This semester is her third time teaching the class. 
The course tackles the different aspects of cannabis such as history, culture, society and regulations, with UC professors serving as guest speakers. Political science, biology, psychology professors and many more discuss their specialty's side of the plant. 
"I developed this course, and all of these people were coming in and talking to the class, and they said, 'Hey, you know, wouldn't it be great if we could expand on this and make a certificate out of it? Where a student who is already majoring in a field that they are passionate about, like business or horticulture or whatever that they could tie that into the horticulture industry,'" Trusty said. "It really was these other UC professors saying 'I have a class that if you were to offer this as a certificate, that would work.' That was the stimulus to put this certificate together."
Why would anyone not in horticulture want the cannabis certificate? Well, Trusty says the cannabis industry is a huge job market. 
"There are so many [jobs]. The first thing is, you need to grow it, so growers. Then, you need to harvest it and process it. Then, while you're growing, there is testing, so people work in testing labs. People process it, so what are you going to sell it as, or what are you going to turn it into once it's sold? So, we have people who are making oils, vape cartridges, and edibles," she said. "And then this is sold in a dispensary, so we have shop owners and people who work at the dispensary. When you have a business like that, you need business-people for advertising and other things."
On the whole other side of the cannabis industry is the medical side. Physicians and researchers all play a vital role in the business. Not only medical, but plenty of fashion companies use the plant to create hemp fiber, which is a sustainable alternative to products like cotton. 
When Trusty started her push for the certificate a little over a year ago, many universities were afraid to offer classes in cannabis because it is still federally prohibited. 
"There wasn't much happening when putting the certificate out," said Trusty. "Now, I'm seeing very slowly, a few colleges around the U.S. are starting to offer a bachelor's or associate's in the lab work, but I actually don't know any that are offering a cannabis certificate."
Trusty says a lot of the information on the internet about cannabis is false due to a lack of research opportunities. 
"Because it is illegal, a lot of the information on it [cannabis] is just garbage and faux," she said. "There is not a lot of research-based information. The government and universities have avoided doing that kind of research because it's illegal."
She hopes that providing this education for students can help break the stigma around the plant, as it can be used for several beneficial things. 
"As we get real research-based information out there and people realize what the advantages of growing and using cannabis for a variety of purposes is, and to not only just be hung up on the drug-uses of it, but to think of all the other things," she said. "I think all of that should go a long way towards making it less of a problem."