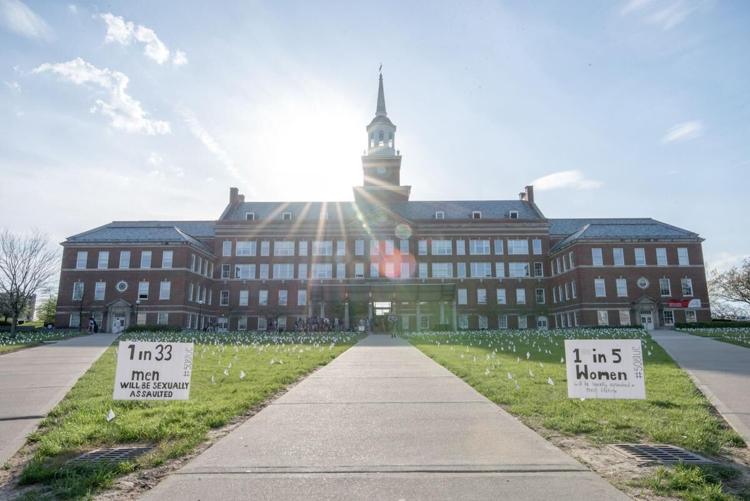 As a result of new regulations to federal civil rights law, changes have been made to the policies and procedures for handling formal complaints of sexual assault at the University of Cincinnati (UC).
These changes – aimed at bolstering the rights of the accused – are bringing the courtroom to campus by putting survivors of sexual assault on the witness stand and further dissuading them from coming forward.  
In May, the U.S. Department of Education, under Secretary of Education Betsy DeVos, unveiled sweeping regulations to Title IX, the federal civil rights statute that prohibits sex-based discrimination in education. The department maintains these regulations outline a uniform framework for handling allegations of sexual assault that was missing under previous guidance. 
"This new regulation requires schools to act in meaningful ways to support survivors of sexual misconduct, without sacrificing important safeguards to ensure a fair and transparent process," DeVos said in a statement. "Too many students have lost access to their education because their school inadequately responded when a student filed a complaint of sexual harassment or sexual assault." 
However, opponents argue that the regulations will further harm and silence survivors of sexual assault. 
Last year, more than 900 mental health professionals and trauma experts issued an open letter to the Department of Education in "strong opposition" to the new regulations. 
Taking the stand
UC released changes to its sexual harassment policy on Aug. 14 in compliance with the DeVos regulations, which apply to all universities that accept federal financial assistance. One key difference from the old policy is that under the new formal complaint process, both parties in an allegation of sexual assault are subject to cross-examination from a third-party advisor during a live hearing. 
That advisor can be a friend, family member or even an attorney, although the university requires notice should a party obtain legal counsel. Those without an adviser will be provided one by the university. 
Allegations of sexual assault for incidents that occurred before Aug. 14 will be handled under UC's rescinded Title IX policy. The new policy will be used to handle alleged incidents that occur after Aug. 14. 
"UC remains committed to ensuring a welcoming, inclusive and supportive environment, where all members of our community treat each other with dignity and respect," Bleuzette Marshall, UC's vice president for equity, inclusion and community impact, said in a statement.
Some believe that this and other changes to the university's sexual harassment policy will only create further roadblocks to reporting sexual assault incidents. 
"I think that the new rules will deter survivors from reporting, especially because of the fact that the Title IX process now mirrors the criminal legal process," said Grace Cunningham, founder of Students for Survivors, a student-led group for survivors of sexual assault at UC. 
The prevalence of reporting among survivors of sexual assault was already dismally low. 
Research shows that as many as 22% of undergraduate students have experienced at least one incident of sexual assault since entering college. Of those, women and gender nonconforming students are at greatest risk.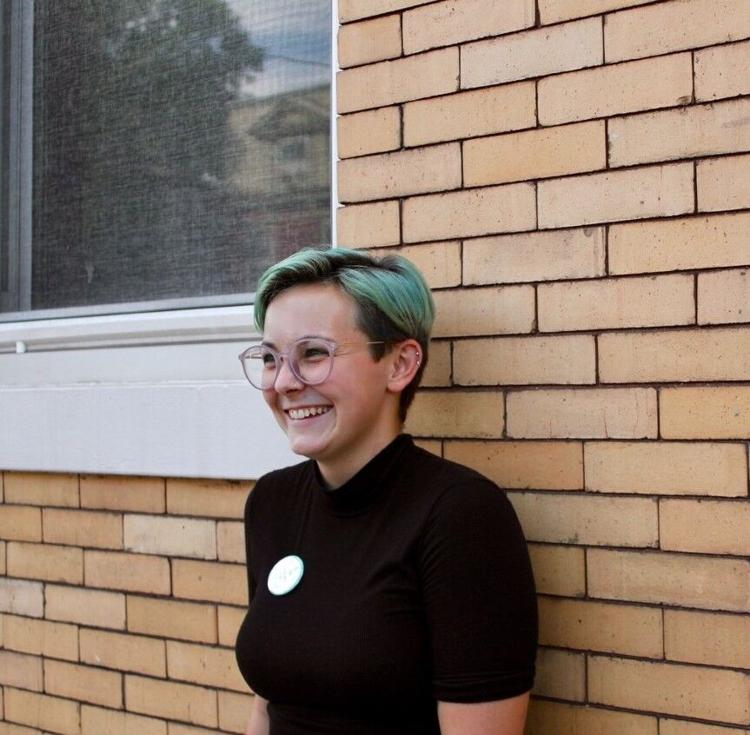 Despite the high rate of incidents, only around 25% of sexual assaults were ever reported to authorities in 2018, according to the most recent data from the Bureau of Justice Statistics. 
UC's Department of Public Safety received 50 reports of sexual assault and harassment in 2019, according to the university's daily crime log.
One study found that approximately 75% of women who have been sexually assaulted experienced feelings of shame, leading to a reluctance to report. 
"In fact, many victims tell no one about what happened, even their own families and friends, hindering a significant source of emotional support that can help with recovery after crime," the study states. 
Having to go through a trial-like cross-examination will only exacerbate the trauma experienced by survivors, many of whom are already experiencing post-traumatic stress disorder, said Cunningham, a UC graduate who is herself a survivor of sexual assault. 
"Prior to the DeVos guidelines, it was already a nerve-wracking and intense process," she said. 
Cross-examination in the criminal justice system is understood to be retraumatizing for survivors of sexual assault and will likely be no different under the new Title IX policy, said Shiwali Patel, director of justice for student survivors at the National Women's Law Center in Washington D.C. 
Under the DeVos regulations, the university is prohibited from using any statement from a party or witness who does not submit to cross-examination. Not even courtrooms impose such restrictions, Patel said. 
The university does offer an informal resolution process that involves mediation between the two parties. However, previous guidance states that such mediation for incidents of sexual assault is "improper." 
"Title IX is about creating equitable procedures, and the burden is really on the school to investigate what happened," she said. But the new policy "is holding complaints of sexual harassment to a higher, more burdensome standard than any other type of student or staff misconduct." 
Sex-based harassment, including sexual assault, is held to a higher standard largely because of unfounded stereotypes surrounding the credibility of sexual assault allegations, Patel said.
Though false allegations do occur, they only make up 2% to 10% of alleged sexual assaults, according to the National Sexual Violence Resource Center.
History of trauma 
As a sophomore at UC in 2015, the course of Cunningham's life was irreparably altered when she was raped and robbed in her off-campus apartment. 
"After my trauma, it took me a really long time to accept that it had happened to me," she said. "I was having flashbacks, I was having nightmares, I was having panic attacks on campus, I couldn't sleep, I couldn't eat." 
After reporting her assault to police and being "victim-blamed," Cunningham turned to UC's Title IX office for support. But the office told her that they didn't have jurisdiction in her case, as her attacker was no longer enrolled in classes, she said. Her only recourse was to return to the criminal justice system and risk being retraumatized. 
Cunningham knows from experience that the old policy had its flaws, "but [it] at least guaranteed that the process was as trauma-informed as possible," she said. "I feel like these new regulations really just steer away from that." 
If the DeVos regulations were in place when she was assaulted, Cunningham said that she wouldn't have even come forward. 
Off-campus incidents of sexual assault are not within the university's jurisdiction under the new policy. In response, UC has established a parallel process for handling these complaints. 
"While the regulations mandate changes in some of our procedures, our institutional expectations for equity and conduct have not changed," Marshall said. "As we have historically, the University shall continue to prohibit discrimination and harassment."
Administrators at UC have long struggled to address rape culture on campus. 
In 2016, complaints of a 'sexually hostile environment' on campus prompted a federal investigation into the university. It's unclear what the outcome of this was, as the Department of Education does not list the investigation as ongoing nor has it listed any resolution in the case. 
An investigation by The News Record in 2019 found that students were not issued an alert for 80% of on-campus rapes during a three-year timeframe. Under federal law, the university is required to issue campus-wide alerts in the event of an ongoing threat to student safety. 
Andrea Goldblum, the university's former Title IX coordinator, alleged in a lawsuit that she was ousted from her position after investigating whether UC officials knew about a former student's sexual assault conviction before admitting him into the university. 
The university has yet to hire another full-time Title IX coordinator. 
"Rape culture is rampant," Cunningham said. "It lives and thrives at UC."
'Healing journey'
The university's decision in 2015 to shutdown Reclaim, the UC Women's Center peer advocacy program for survivors of sexual assault, left a void in on-campus resources for survivors of sexual assault, Cunningham said. 
"I felt very alone and didn't really have that peer support," she said. "Six months after my assault, I met another survivor who disclosed with me her experience and what she was going through. And that, for me, was a very influential moment in my healing journey." 
Cunningham founded Students for Survivors in 2016 to fill that void and offer support to other survivors on campus.
The organization, which has around 10-15 active members, is currently working to disseminate information to students regarding the policy change, Cunningham said, adding that she doesn't think the university has done enough to get the word out. 
Students for Survivors issued an open letter earlier in June demanding university administrators take steps to make the new policy more equitable for survivors. The letter was signed by over 400 students, alumni, faculty and staff.
While the university has addressed some of the organization's concerns, there is still much to be done, Cunningham said, adding that recent events, such as the rise of the #MeToo movement, have increased awareness and support for survivors. 
Though Cunningham has spent the last four years helping survivors at UC, her own journey of healing continues. "I still am dealing with the effects of trauma five years later," she said.
More information about UC's new sexual harassment policy can be found here.