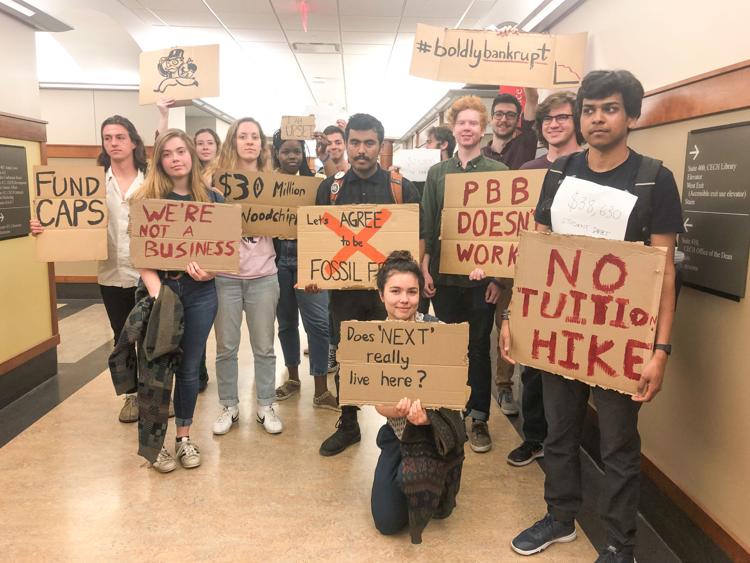 First-year students: when you first step foot on campus this fall, don't go in uninformed. Here are five campus issues we've covered throughout the year that you should be aware of:
---
UC tuition hike overwhelmingly opposed by student groups
The University of Cincinnati proposed a 6 percent increase to its annual tuition and fees for undergraduate in-state students for the upcoming 2019-20 academic year. The board of trustees will vote whether to approve the new tuition in June. 
The proposal would bring costs for new students to $11,660 per year, or an extra $330 per semester. For out-of-state students, annual tuition and fees are expected to cost $26,994 — roughly a 2.5 percent increase over its current value.
Seven of the University of Cincinnati's on-campus political organizations have signed a petition, created by the UC chapter of the Young Democratic Socialists of America (YDSA), to reject the proposed tuition hike. 
Five of UC's largest politically-affiliated student organizations — UC College Republicans, UC College Democrats, UC Young Americans for Liberty, UC Young Americans for Freedom and YSDA — have signed the petition. UC's undergraduate Student Government also passed a resolution opposing the tuition hike.
Other campus organizations that have pledged their support including the UC Roosevelt Institute, Fossil Free UC and UC Feminists.
---
UC Undergraduate Student Government (SG) elected a new president and vice president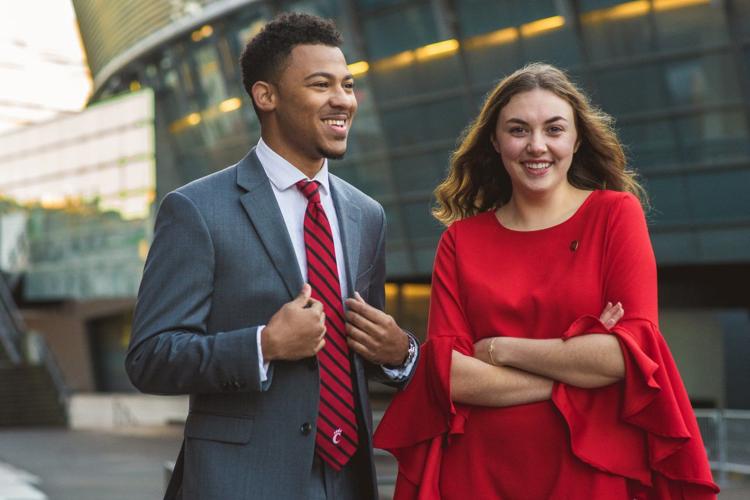 Two students who ran unopposed as a slate were elected by popular vote to become the next student-body president and vice president at the University of Cincinnati for the 2019-20 academic year.
Chandler Rankin, a third-year economics and political science student, is the new student body president. His running mate, Abbie Smith, a third-year international business and business analytics student, is student body vice president.
Rankin and Smith's platform included expanding mental health resources, enhancing minority advocacy, establishing a fund to aid survivors of sexual assault and working with UC to make health care more affordable for students.
Related: Students run unopposed for SG presidency
"Something I'm personally really excited about is the internal development of our organization," Smith said. "Beyond the platform ... we're really excited to be working on smaller, everyday practices that will bring us closer to the student body."
---
UC colleges selected two new deans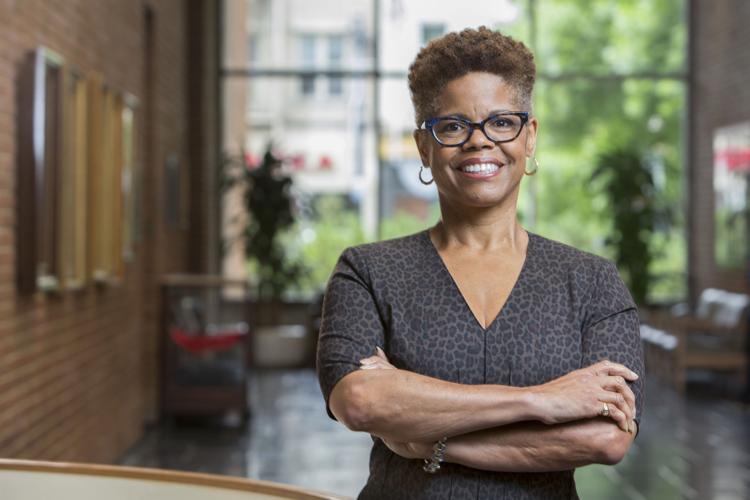 The University of Cincinnati College of Law and The Carl H. Lindner College of Business selected its new deans during the 2018-19 academic year. The College of Arts and Sciences will also welcome a new dean in the upcoming school year. 
Verna Williams was appointed in April 2019 to become dean of the UC College of Law. She is thecollege's first African-American deanand was selected for the position after serving as interim dean since 2017.
"I think this is a real forward-thinking institution that is focused on our students and helping them succeed in the profession," Williams said. "The goal of the profession is serving the public, and in important ways, [lawyers] are guardians of democracy."
Williams has been a faculty member since 2001 and co-directs UC's joint-degree program in law and women's studies. 
Marianne Lewis was selected as the Lindner College of Business' dean in March 2019. She is the college's first female dean. 
"This is a true homecoming and honor to be the next leader of the Carl H. Lindner College of Business," Lewis said in a news release. "As part of an urban university, the college has a tremendous responsibility to educate our future business leaders in ways that advance the entire Cincinnati region and our global society." 
Lewis currently serves as dean of the Cass Business School in London and will begin her term at UC July 1. 
---
1819 Innovation Hub celebrated grand opening 
The 1819 Innovation Hub officially opened its doors Oct. 6, 2018. The space is the first UC building dedicated to fostering collaboration between industry, community and the university and is the first phase of constructing an innovation district in Uptown — a neighborhood dedicated to bridging industry with the UC community. 
The new building, located on Reading Road near the 71 Interchange onto Martin Luther King Drive, houses space for students to connect and collaborate with businesses. Current partners with spaces in the building include Kroger, Procter & Gamble, Cincinnati Bell and CincyTech, as well as other local corporations and nonprofits. 
Related: UC celebrates grand opening of 1819 Innovation Hub
"This is a building, in my view, with infinite possibilities," University of Cincinnati President Neville Pinto said. "It will serve as the region's destination for thinking, making, doing, discovery and delivery."
---
UC debates removing McMicken's name from A&S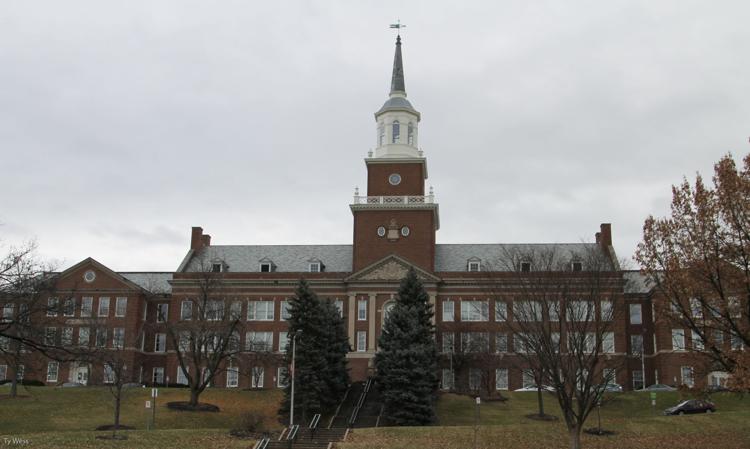 The University of Cincinnati is pursuing further research before deciding whether to remove Charles McMicken's name from the College of Arts and Sciences (A&S).
In November 2018, some students, faculty and staff began advocating for the removal of the McMicken's name, arguing that his history as a slaveowner is incompatible with the university's progressive, inclusive trajectory.
Pinto appointed a working group to examine the use of McMicken's name in the College of Arts and Sciences. The group took input from students, faculty and staffduring a university-wide forum April 23. During the forum, co-chairs of the group took questions about the commission's purpose and timeline. 
Although the university set a deadline for the group to issue a final report, the formal report will not be immediately released to the public upon submission. It may be released at Pinto's discretion.
The group will continue to evaluate the topic until it reaches a fully-researched conclusion with input from individuals and groups associated with the university.