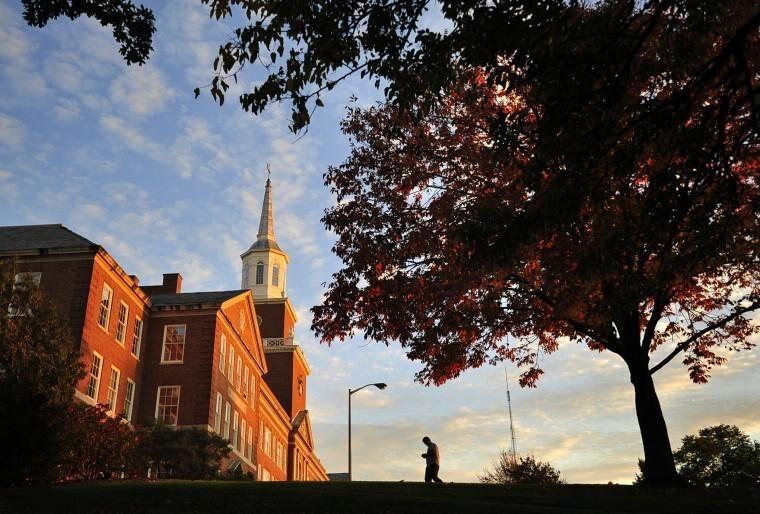 The University of Cincinnati's (UC) 2018 study into Charles McMicken resulted in a unanimous vote to formally rename the College of Arts and Sciences without McMicken's name attached. While the name of the college changed, the name of the infamous building on campus – McMicken Hall – never did. Reports show that the university was looking into changing the name of McMicken Hall, however, that was never part of UC's plan. 
The scope of the study the working group conducted never included looking into the name of the building, only the "academic entity," according to the group's report. 
These limitations give "the freedom to deliberate on the problem" without being influenced by it, according to a letter regarding a similar study conducted at Yale University.
UC's report was led by Louis D. Bilionis, professor and former dean at UC's College of Law, and Janet B. Reid, founder and CEO of BRBS World, which consults on diversity and equity. Their group reported that "McMicken's will neither requested nor required that his name be associated formally with the university in any way." 
When asked why changing the building's name was not within the study's scope, both Bilionis and Valerio Ferme, dean of the College of Arts and Sciences, recommended that The News Record reach out to M.B. Reilly, UC's executive director of public relations. Reilly could not be reached, after multiple emails. Calls to the president's office and the board of trustees were also unsuccessful. 
"What kind of message does that send to students?" said third-year Natalie Detwiler on UC's decision not to change the name of the building. "UC is out here showing their true colors as a money-making machine and not an educational institution." Detwiler said she will be calling McMicken Hall a different name for the duration of her studies. 
What the study found
"Donors, especially the most generous and loyal ones, will be very upset were the name to be removed. The university will suffer great financial losses," says the anonymous, paraphrased feedback the group received as part of their study. Many refer to McMicken as the founder of UC, who left $1 million worth of land in his will to the city of Cincinnati to fund a university. 
For Detwiler and many community members, UC's stance on diversity, inclusion and equity is not congruent with McMicken's actions. "Portions of McMicken's wealth derived from the institution of slavery. He was a slave owner and slave trader," according to UC's report. 
His will specifies that the land he gave the city was intended for the creation of two colleges, "for the education of white boys and girls." It also includes McMicken's white niece and nephew, ignoring the child he had with an enslaved woman. The study also reported that McMicken freed the woman he had a child with and sometimes gave land to formerly enslaved people. 
"McMicken's will called for the freeing of any slaves he might own upon his death," according to UC's report. "In his will, McMicken further stipulated that any freed slave who might wish to resettle in Africa receive $100 for that purpose." However, it also says, "It is not currently known whether he owned any slaves at the time of his death."
What changes did UC make?
Since their working group published their report, UC followed the group's recommendations to formalize the name College of Arts and Sciences. 
"I think that this is just a small step toward a solution and that a lot more needs to be done," says fourth-year student Maria Congelli regarding the naming of the College of Art and Sciences. Congelli says she felt angry and disappointed that UC was not going to change the name of McMicken Hall. 
UC has put up a virtual display on the campus to promote awareness as to who Charles McMicken was. Additionally, they offered free diploma reissues from Jan. 13 to December 31, 2020, to alumni who had diplomas with the name McMicken in their college title.
Detwiler says she thinks they should have made this name change years ago, "and they 100% should do it now."