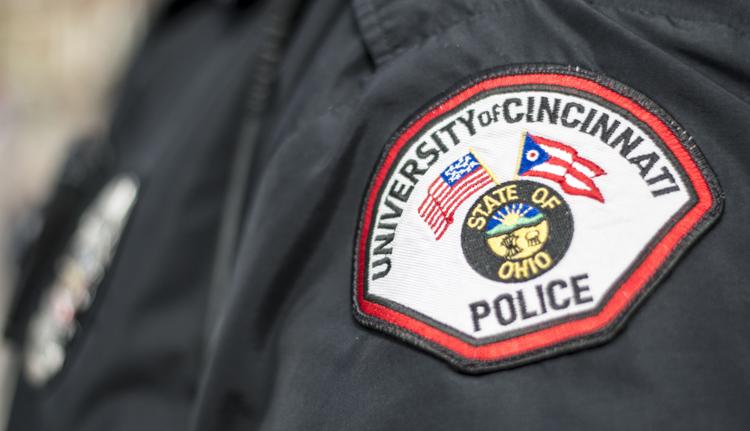 The University of Cincinnati Department of Public Safety has received at least five reports of theft and four reports of burglary just three weeks into the fall semester.
According to the most recent statistics by Public Safety, there were 96 reported thefts on UC's uptown campus in 2017, with the number of on-campus burglaries and vehicle thefts being higher than the two previous years.
According to UCPD Chief Maris Herold, the past two decades have seen a significant reduction in property crimes.
However, these numbers are dwarfed in comparison to statistics released by the city of Cincinnati, who reported at total of 1,268 property crimes from July 28 to Aug. 21 alone. Of those, 260 occurred in the city's fifth district, which houses UC's uptown campus.
"Each year at the start of the fall semester, we see a spike in theft and burglary on and around campus," said James Whalen, director of Public Safety. "We put a lot of resources towards that."
In all the reported burglaries the suspect was able to gain entry to the victim's residence through an unlocked door or window.
This happens to be a common tactic, Herold said. "Offenders tend to use unlocked doors and windows to gain access and primarily target gaming systems, computers and other electronics, cash, and occasionally car keys to see if they can find the victim's car on the street."
In fact, some of the items stolen include wallets, keys, backpacks, shoes, laptops, gaming consoles, a bicycle and, in one case—a handgun.
A student affected by the thefts spoke to The News Record on the condition of anonymity.
The student's backpack went missing from a locker room in the Campus Rec Center (CRC). When UCPD retrieved the bag, they found that $62 had been stolen.
"I had a really bad gut feeling that my bag was going to be stolen, but I pushed the thought to the back of my head when I tossed my bag in my locker," the student said. "I actually pulled out my phone to take a video of my backpack in the locker and the associated locker number before I headed upstairs."
No arrests have been made at the time of writing.
The student said they were lucky to have retrieved their other items. However, not everyone will be as fortunate, which is why Whalen encourages students to keep careful watch over their possessions.
"Reported crimes are investigated to the extent possible, and the goal is to identify the offender and recover the stolen property," Whalen said. "It is common for someone to be studying and get up to use the bathroom or get a snack and leave their laptop or backpack sitting unattended. Unless you have a friend with you, always take your belongings with you." 
Of the 48 arrests made by UCPD so far this year, 32 were related to property crimes.
"In general, property crimes tend to have a lower-case clearance rate than violent or person-based crimes," Herold said. "The main reason for this is that person crimes tend to have far more evidence as to who the perpetrator was or could be."  
Public Safety urges students to pay attention to their belongings and to always keep vehicles and residences locked. In the case that property is stolen, students are advised to immediately contact UCPD or Cincinnati Police.