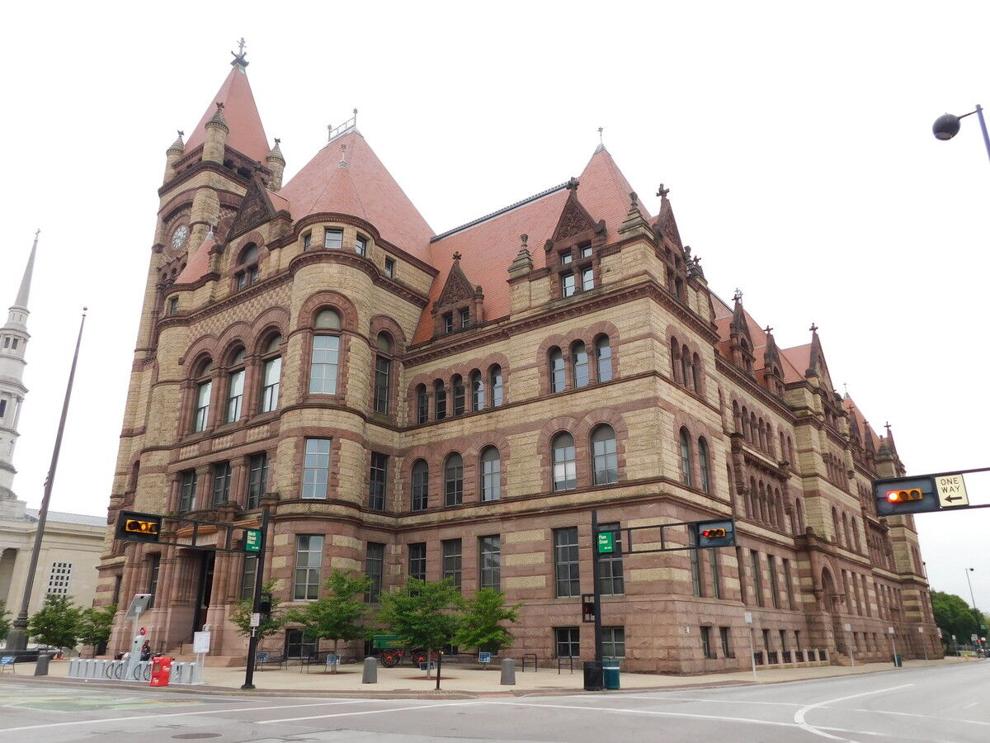 Three months from now, an election will be held that could change Cincinnati for years to come. The upcoming mayoral election comes in the wake of compounding scandals which left City Hall shrouded in a cloud of distrust. Three city council members were arrested on corruption charges in the span of one year. Yet another councilperson, Wendell Young, was indicted only five months ago. 
Cincinnati Mayor John Cranley – who has held the office since 2013 and is launching a bid for governor – recognizes how these scandals will impact his future political prospects and he is trying to distance himself from them. 
"I publicly opposed the bills that were corrupted in Cincinnati that council members were indicted for," he said in response to written questions. 
As the election and Cranley's departure approaches, many are wondering who will fill his shoes, and whether they can scoop out the residual muck of legislative malfeasance left within them. 
The current front-runner is Aftab Pureval, Clerk of Courts for Hamilton County since 2016. 
Marianna Bettman, professor emerita at the University of Cincinnati's (UC) College of Law, donated $600.00 to Pureval's campaign. She and Pureval have known one another for a long time, Aftab being a former student. Bettman feels he "has the vision, the skills and the basic human kindness we need to lead the city at this moment."
"He sets goals, and then meets them," Bettman said. Volunteers for the campaign shared Bettman's feelings.  
Annaleese Cahill is a social media manager and has worked for the Pureval campaign since January 2021, while also studying politics, philosophy and the public at Xavier University. 
Cahill interned for Pureval during his 2018 Congressional run and joined his mayoral campaign after meeting him in November 2020.  "I agreed with his policy goals, and I appreciated his willingness to engage with students like myself to encourage involvement among all generations," she said.
David Mann, former Cincinnati mayor, congressman and Pureval's sole opponent in the election post-primary, has also received support from UC faculty members. 
Both candidates have made cleaning up City Hall a centerpiece of their respective campaigns and have spoken out against the influence of money in politics. American Promise, a non-profit organization which hopes to enact tighter restrictions on campaign spending, has received support from both men.  
While Cincinnati's mayoral candidates have each made transparency a key pillar of their campaigns, they, like every candidate for public office, can only succeed when bolstered by sizable campaign funding. 
Despite participating in a "climate strike" outside of City Hall in 2019, and stating that "future generations will suffer" if we do not commit to defeating climate change,  Pureval's campaign accepted $1,000 dollars in campaign contributions from Stephen Hightower II, campaign finance records show.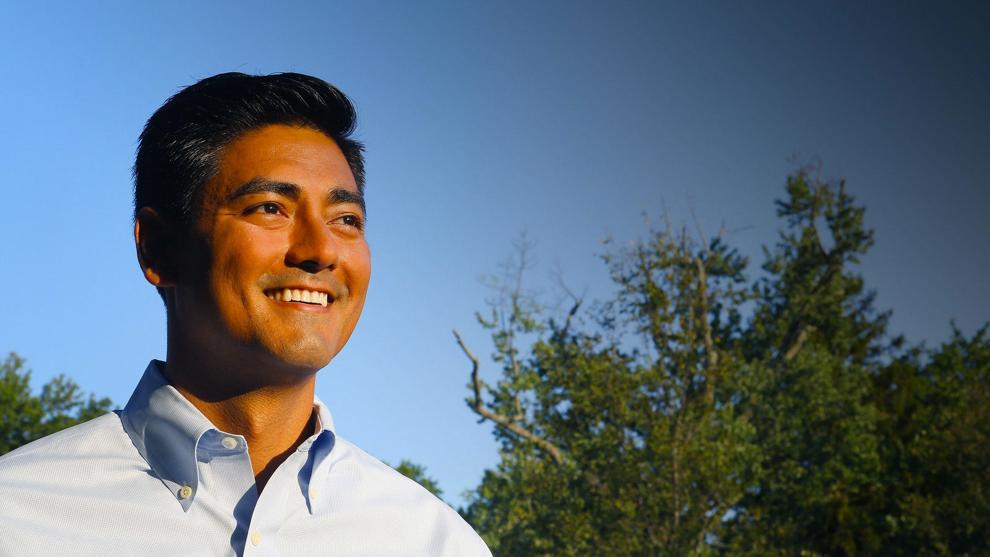 Hightower is CEO of Hightower Petroleum, an energy company whose products range from crude oil to liquefied natural gas. He has been deeply involved in statewide Democratic politics over the past decade, working for campaigns for former Gov. Ted Strickland and President Barack Obama. 
Stephen Hightower Sr. is widely considered a prominent voice on the Ohio political scene, donating to numerous statewide political campaigns, including $1,500 to Aftab for Ohio during Pureval's 2018 congressional run. The Hightower family has donated a cumulative $2,500 to fund Purveal's political aspirations over the past four years. 
Affordable housing is also a key part of Pureval's platform. He often speaks out against evictions that happened during the COVID-19 pandemic.
In his much publicized Affordable Housing Plan, a category was created specifying his plan for assisting "tenants facing eviction," and during a news conference on April 2, Pureval said the pandemic was "the exact wrong time to have people evicted ..."
On April 22, Pureval's campaign received $1,100 in contributions from Daniel Schimberg, president of Uptown Rental Properties LLC, according to campaign finance records. Since this contribution was made, Uptown Rentals has issued ten eviction filings against tenants on their properties, according to court documents. 
Clarifying her campaign's position on contributions, Allie Watters – manager of the Pureval campaign – said in a statement: "We're proud to be running a grassroots campaign with support from a broad and diverse coalition of Cincinnatians." 
She boasted of "over 3,300 contributions from nearly 2,000 individuals," and emphasized "we've been committed to transparency from day one by making our finance reports easily available on our website and by refusing to take any corporate PAC money." 
Despite lack of money directly given by corporate PACs, Pureval's campaign did accept donations from Roetzel & Andress FSL PAC, a political action committee controlled by the corporate law firm Roetzel & Andress.
Roetzel & Andress' PAC gave $2,450.00 and $2,700.00 on two separate occasions, according to Pureval's Post-Primary report, with a cumulative total of $5,150. The law firm also donated $1,000 to support Pureval's congressional run in 2018. 
"Roetzel & Andress supports candidates we believe will advance and improve the communities in which they work and live. Our firm is bipartisan and our giving reflects that," Lyndsey Mauer, communications manager for the firm, said in a statement.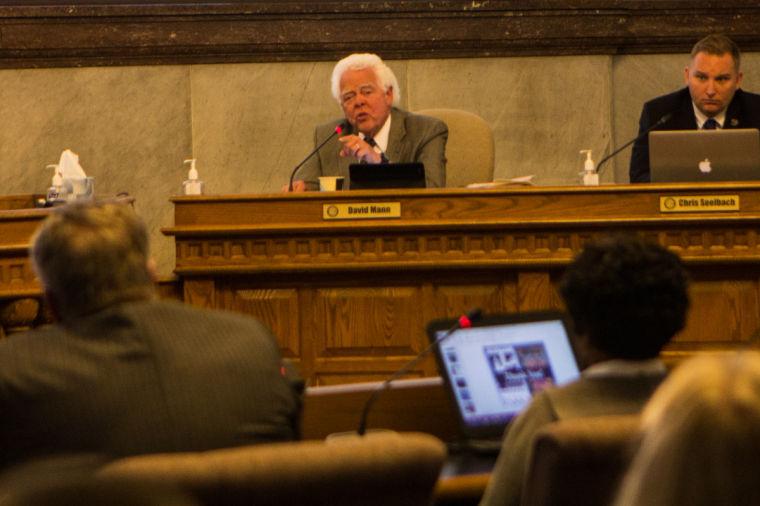 The Mann campaign's finances were equally contradictory. Since the corruption scandals of last year, Mann has made his name synonymous with cleaning up city hall. 
Pivotal to this change, Mann has argued, is the rewarding of contracts to real estate developers by members of the council, which he believes leaves open too many routes for unethical behavior to take place. 
He spearheaded the creation of a "ethical development reform panel" which published a report recommending that an ordinance be created that would prohibit "elected officials from soliciting or accepting, and developers from making" contributions while their company has a matter before the council. 
Mann praised their findings, believing it made clear "that it's not okay to entice, lawfully or otherwise, council members or department directors to do something that's inconsistent with what we're looking for." 
However, some of Mann's biggest campaign donors are companies and individuals associated with real estate, construction and property development.
Robert Wahlke, president of Towne Properties, a property management company, gave $500 to Mann, campaign finance records show, along with two other $500 donations from others associated with the company, giving Mann a total of $1,500.  
David Bastos, president of Capital Investment Group, a Cincinnati-based housing management and private equity firm, gave $1,100 in January. 
Daniel and Jayna Schimberg of Uptown Rental Properties each gave $1,100 to Mann, along with an extra $1,100 from Uptown's Vice President Craig Coffman, all three on Feb. 19.  
Mr. Schimberg was appointed by Mayor Cranley to serve on the Economic Development Reform Panel. Mann praised Cranley's appointments, saying when asked about the topic, "How can you reform development if you don't have developers who have some idea of the city's work? I think the nine people are great."
Mann – in his capacity as chair of the city's budget and finance committee – approved Schimberg's appointment to the panel on Feb. 1. 
"Mr. Mann was not consulted about the mayor's nominations and became aware of them only when they became public. Overall, Mr. Mann thinks it is a good panel and voted to approve all the appointees in one roll call vote," Kevin Burton, Mann's campaign manager, said of the approvals.
Mr. Schimberg himself would go on to say he gives to council members "regardless of party," preferring to focus on people who were "smart, hardworking" and "dedicated to running the city."
Overall, around half a million dollars have been raised by each candidate's campaign, but compared to state and national elections, these quantities are only a drop in the bucket.
Marjorie Fox is a professor of electronic media at UC, also serving as the division's head. She has been an active follower and participant in politics all her life and has "donated to many candidates over the years." 
She expects "every one of them would have failed a purity test," adding that candidates she has supported financially have likely "accepted money from an organization or individual I don't approve of or taken a position on an issue or several issues that differs with my own position." 
Her perspective on the matter is ultimately a pragmatic one. "I believe in the maxim, 'Don't let the perfect be the enemy of the good.'"