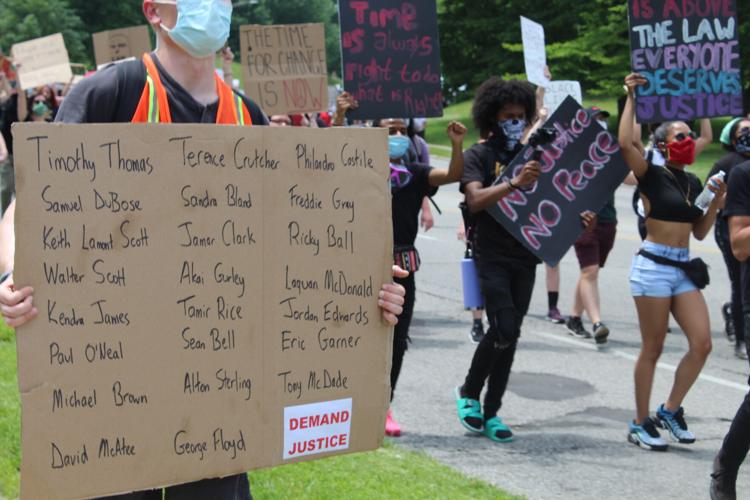 Student leaders at the University of Cincinnati (UC) are calling for a university police officer involved in the shooting of Sam DuBose to be subjected to disciplinary action.
On Sept. 23, members of the Undergraduate Student Government (SG) passed a resolution demanding that Officer Philip Kidd be removed from the University of Cincinnati Police Department (UCPD). 
The resolution comes as the Black Round Table is working to amend the department's disqualifying criteria, the contract outlining conduct that prohibits employment with UCPD, in effort to remove Kidd from his position with the department. 
The proposed amendment states, "Any person who, within five years of the date of the posted job closing, has been terminated or resigned in lieu of termination from previous employment for insubordination, serious job misconduct, unexcused or excessive absenteeism or tardiness, or neglect of duty may be disqualified." 
Kish Richardson, president of the UC chapter of the United Black Students Association, said that while the contract only applies to new hires, this new standard of conduct should be applied to all UCPD officers. 
Richardson has been working with civil rights attorney Al Gerhardstein to draft the amendment's language. Gerhardstein is most known for his role in litigating the Obergefell v. Hodges case before the Supreme Court. 
"This isn't the end all be all solution, but it is a first step in a conversation that has been dismissed for entirely too long," Richardson said. 
The amendment has to undergo a review and revise process before it can be finalized. That process should be completed in the coming weeks. The contract is up for renegotiation in May 2021. 
DuBose was shot and killed during a routine traffic stop by former UCPD Officer Ray Tensing in 2015. Tensing claimed that he was dragged by DuBose's moving car, forcing him to fire his weapon. 
According to a police report, Kidd was on the scene during the shooting and said that he had observed Tensing get dragged by DuBose's car. 
However, an independent report commissioned by the university later contradicted these claims. 
Kidd was put on administrative leave following the incident, but has since returned. 
In 2010, Kidd was one of seven UCPD officers involved in the death of Kelly Brinson, a mental health patient who suffered cardiac arrest after being shocked three times with a Taser. Students have previously expressed concern with Kidd's presence, demanding that the university limit his patrols on and off campus. 
During UCPD's community-policing initiative last year, Kidd was one of 15 officers chosen by the department to patrol residence halls. 
A spokesperson with UCPD did not respond to questions from The News Record asking if the department would consider disciplinary action. 
SG's resolution comes as the deaths of George Floyd and Breonna Taylor have ignited nationwide protests, forcing university leaders to again confront the institution's own history of biased and, at times, lethal policing, 
"While this might not be a priority for the entire student body, I do think it's necessary to consider the communities who have been historically traumatized," Richardson said.