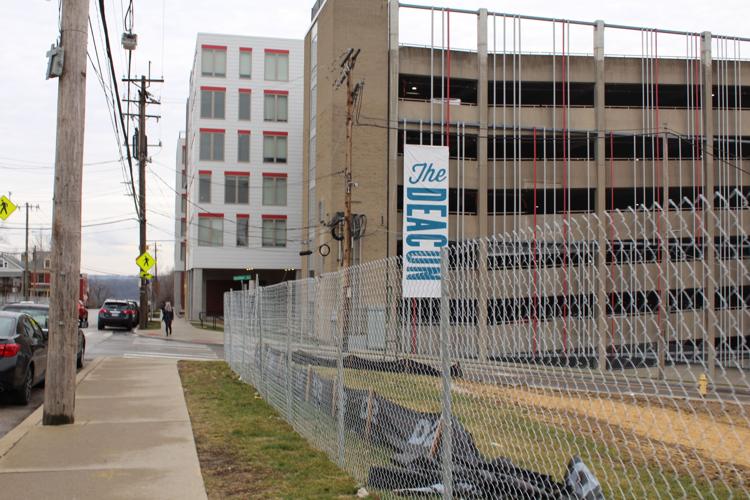 A fire caused students to evacuate the Deacon on the evening of Feb. 19, with alarms on some floors failing to go off, leaving residents unaware of what was going on.
Around 7 p.m. Wednesday, a fire in the trash chute at the Deacon cause residents to evacuate the building, but some were left unaware as the alarm system fail to sound.
Residents on the 11th floor and others were not alerted about the fire, said Laura Scott, Deacon resident and University of Cincinnati student, in an email to The News Record.
"The only reason we knew to leave was because one of my roommates was at the gym and security evacuated them," she said. "We were running down the steps and it was so hot and there was smoke everywhere."
The fire was apparently cause by a burning oven-mitten that was thrown down the trash chute, according to an email sent to residents by the Deacon.
"Please do not dispose of burning items down the trash chute and or anywhere else on property," read the email. "Your safety is our first priority and we thank you for your patience during this fire alarm."
Neither the Deacon nor the Cincinnati Fire Department were immediately available for comment.
Residents have previously complained of constant false alarms at the Deacon stemming from a faulty fire alert system, with many choosing not to evacuate in response, according to prior reporting by The News Record. 
"If tonight's fire was a major one, a lot of people would've died because there was no warning whatsoever," said Scott.